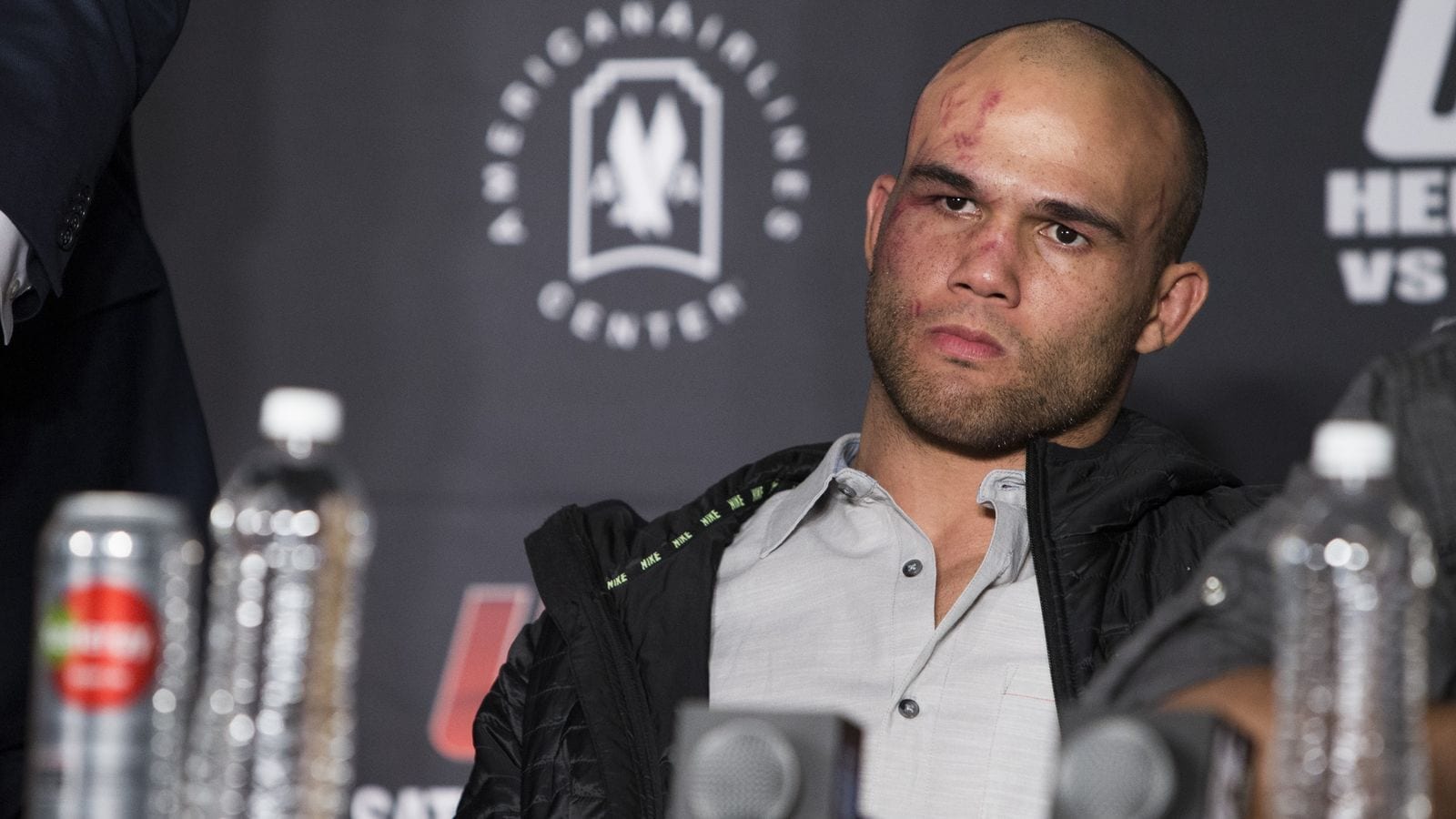 Former UFC welterweight champion Robbie Lawler suffered a serious knee injury midway through his unanimous decision loss to Rafael Dos Anjos at UFC on Fox 26, it has been confirmed.
UFC president Dana White mentioned in an interview with Yahoo! Sports (and later confirmed by MMAFighting) that Lawler suffered a torn ACL and meniscus in his knee. To viewers, it was evident that Lawler had suffered an injury of some description during the bout, as for the latter portion of the fight Lawler's movement was severely hindered and he was forced to prop himself against the cage and allowed Dos Anjos opportunity to throw strikes at will.
"The guy's leg was destroyed," White said. "Okay? Blew his ACL and his meniscus and every other thing that's in your knee out in like the third round. Wobbled over to the fence, laid against it, and asked dos Anjos to come in so that they could just bang it out. Robbie Lawler went to the fifth round."
Lawler, a professional since 2001, has earned a reputation as one of the sport's toughest fighters and as someone whose aggression actually intensifies as the fight progresses. His performance in his 170-pound title defense against Rory MacDonald at UFC 189, cleaved lip and all, has become the thing of UFC legend.
'Ruthless' lost the the welterweight championship at UFC 201 to Tyron Woodley but rebounded from that defeat a year later with a unanimous decision victory against Donald Cerrone.
The prognosis for Lawler's knee rehabilitation isn't exactly positive. Surgery will be required and a knee injury of this magnitude will likely take at least six months to heal, but likely longer. This means that the world's fourth ranked welterweight will be forced to watch from the sidelines as the likes of Woodley, Darren Till, Colby Covington, Kamaru Usman and Emil Meek dual to take Lawler's place near the summit of the 170-pound ledger.
Comments
comments