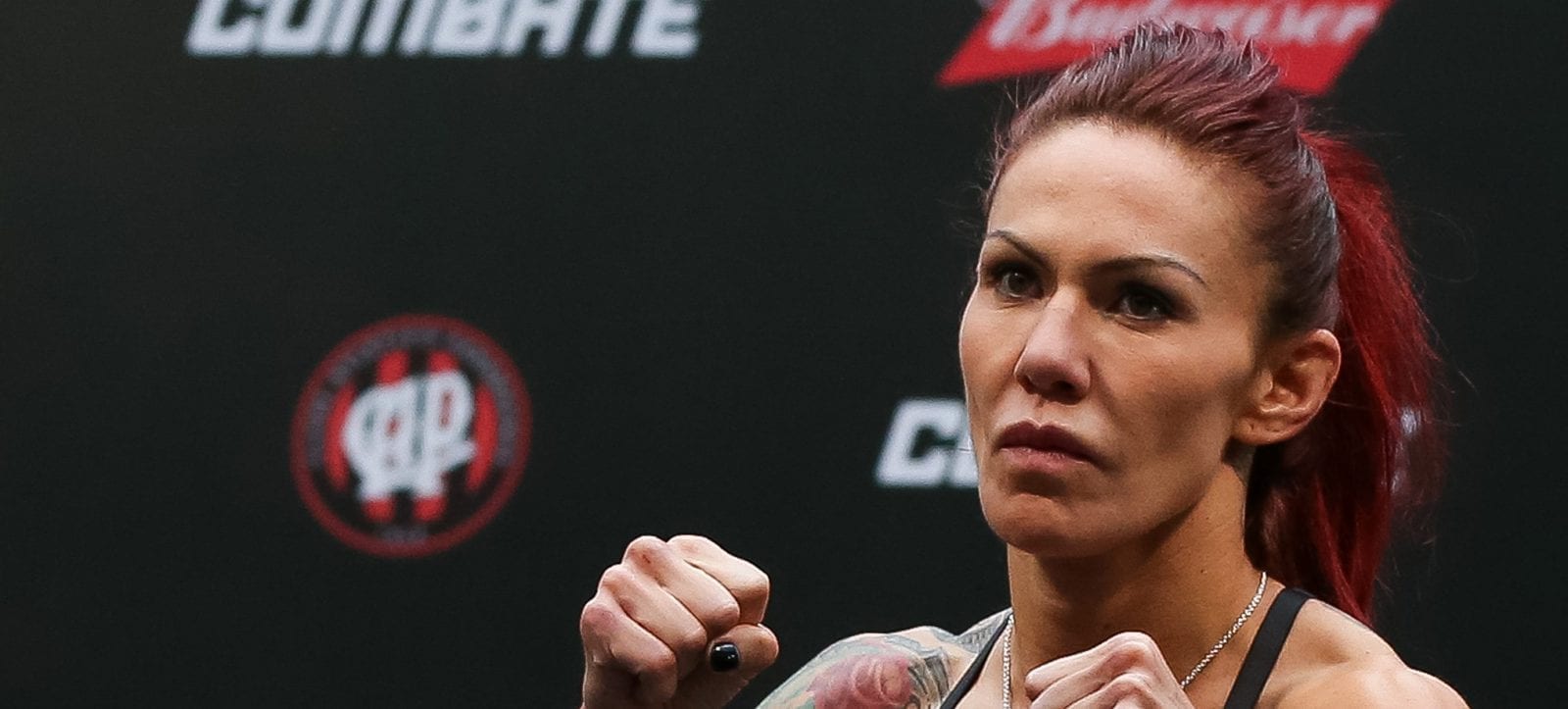 Hold your horses, ladies and gentlemen. After UFC president Dana White revealed earlier today that he would be looking to make a champion vs. champion fight between Amanda Nunes and Cris Cyborg, it appears Cyborg has other ideas.
In an interview with Yahoo Sports published this morning, White stated he believed the best fight to make for the dominant Cyborg was matching her up with an equally powerful puncher in Nunes.
"Amanda Nunes wants to fight her," White said. "Amanda Nunes wants to fight Cyborg. That is the fight to make, and that is the fight I will make. That's the fight. Amanda Nunes is a big, strong, powerful puncher. I think she matches up very well with Cyborg too, and I think that's a fun fight. That's the fight to make."
Now, Cyborg herself has weighed in on the issue, and revealed that — despite the super fight implications her vs. Nunes would bring — she would rather compete against a genuine contender at 145-pounds. Taking to her website, Cyborg wrote a lengthy statement on the matter:
"Having re-established myself as the WORLD CHAMPION at 145lbs I feel it is my obligation to fight the #1 contender at 145lbs in my next fight. I have fought 4 consecutive fights against girls who have come up from 135lbs to fight me, because they were "SUPERFIGHTS" for the fans. Besides Lina Lansburg (I fought her at 140) none of these girls had been fighting at featherweight."
"As a World Champion it is important that you face the #1 contender. That is what makes it sport and not entertainment, otherwise what are the girls fighting at 145lbs training to work towards if they know they will never be given a title shot even if they become the best in the world?  I have  a responsibility to the sport to ensure that when I retire the 145lbs division continues to exist, and it is because of that I want my next fight to be against a contender from the featherweight division that has fought at 145lbs within the last year.
"If Megan Anderson is not ready to fight, then the next available contender Pam Sorenson deserves the opportunity.  I can continue giving fans superfights, however in order for this division to grow it is my responsibility to respect the work of all the women fighting at 145lbs and give the top girls a chance at the title once they have earned it. If Amanda Nunes truly wants an opportunity at the 145lbs belt, a win against any ranked contender in that division would help establish her back in a weight class she left before fighting me."
 Then, Cyborg appeared on TMZ Sports to say that, while she could fight Nunes and 'beat her ass', she's looking to defend her title against a genuine contender first.
—
Comments
comments