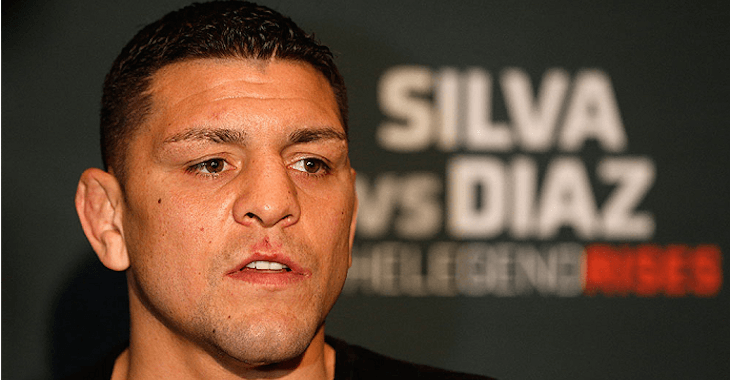 Nick Diaz, while an incredible fighter, is not the most predictable of athletes in the world of mixed martial arts.
Last year, the man from Stockton was handed a suspension from USADA after he failed to supply his whereabouts to the anti-doping agency on three occasions. Under USADA's rules, fighters must let the company know where they are at all times (often via a smartphone app) so as the USADA agents are able to find and take samples.
Fighters are given three allowances to forget or negate to update their whereabouts, but should those allowances all be used within a 12 month period, the fighter is susceptible to a suspension. Diaz is the first athlete on the UFC's roster to come in such a violation.
Luckily for the older Diaz brother, however, it seems his reputation preceding him might come in handy. Speaking on the Joe Rogan Experience podcast yesterday, UFC VP of Athlete Health and Performance Jeff Novitsky revealed he and USADA were attempting to work with Diaz to solve the issue in a way that works for all parties.
"We're trying to work through that," Novitzky said. "He trusted certain individuals to do his whereabouts for him, I think is what happened over time. And those individuals would come in and out of his life and it was kind of unbeknownst to him that he was missing a lot of these things. Nevertheless, there's strict liability here and he's currently under sanction, but we're hoping to resolve that pretty quick."
Regardless of his current availability, Diaz' future is still uncertain. The UFC have reportedly offered both he and his younger brother Nate multiple fight opportunities, only for both of the Diaz siblings to turn them down.
That being said, when asked by host Joe Rogan if he believed Diaz wanted to compete, Novitzky did reply in the affirmative.
"I think he does. I've sat down with him over the last couple of months and talking about trying to resolve this whereabouts issue," Novitzky said (h/t MMAFighting). "The unfortunate thing there is, look, the whereabouts failure sanctions are meant to catch people that are cheating and trying to avoid testing. I just think Nick's lifestyle led to those three whereabouts. Not that he was trying to avoid testing."
Diaz has not fought since a loss to Anderson Silva, which was later overturned to a no contest, in January of 2015.
Comments
comments