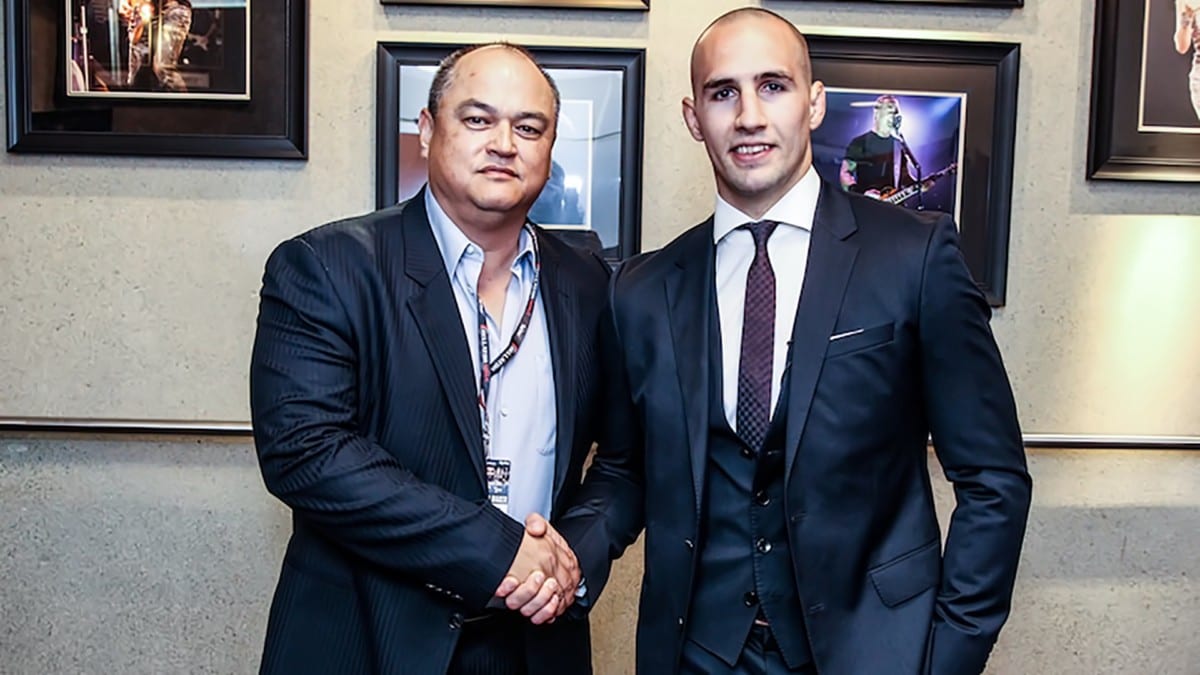 Rory MacDonald was successful in his bid to reach the Bellator welterweight Grand Prix on Friday night in Madison Square Garden, outpointing Neiman Gracie through five rounds to set up what will be a second bout with Douglas Lima in the finals.
However after a spell of activity which has seen him fight twice in less than two months, the Canadian fighter is eyeing time to take a breather. Bellator president Scott Coker suggested in the wake of Friday night's Bellator 222 event in Madison Square Garden that he was targeting a September date for the finals of the welterweight tournament in which McDonald will face old foe Lima — but that timeline doesn't appear to sing for the promotion's 170-pound champion.
"It's unrealistic for me," MacDonald said via MMA Junkie. "I wish I could make it come true. I had a feeling they would want that, but it's just not possible with what's going on in my life right now. I need to take some time to heal from these fights, from these training camps, so I can be ready for a guy like Douglas."
MacDonald, who along with his wife is expecting the birth of his second child in August, also said that the wear and tear of competing twice inside the span of around six weeks has taken a toll on his body.
"Doing that while just having a new child I think would be a little much stress-wise and organisation, and it's just too quick," he said. "It's too much of a rebound for me to take on a competitor like Douglas."
Of course, these men have met before inside Bellator's cage with MacDonald taking home the decision after five rounds in January last year in a bout memorable for the giant hematoma which manifested on MacDonald's shin after a series of shuddering low kicks.
"Hopefully (there will be) a lot less shin kicks (in the rematch)," MacDonald said of his next date with Lima. "That's what I'm thinking. I want to go in there, and I want to finish him. It's been a while, it seems like, since I've got a finish, and I'll be looking to bring it to him."
Comments
comments