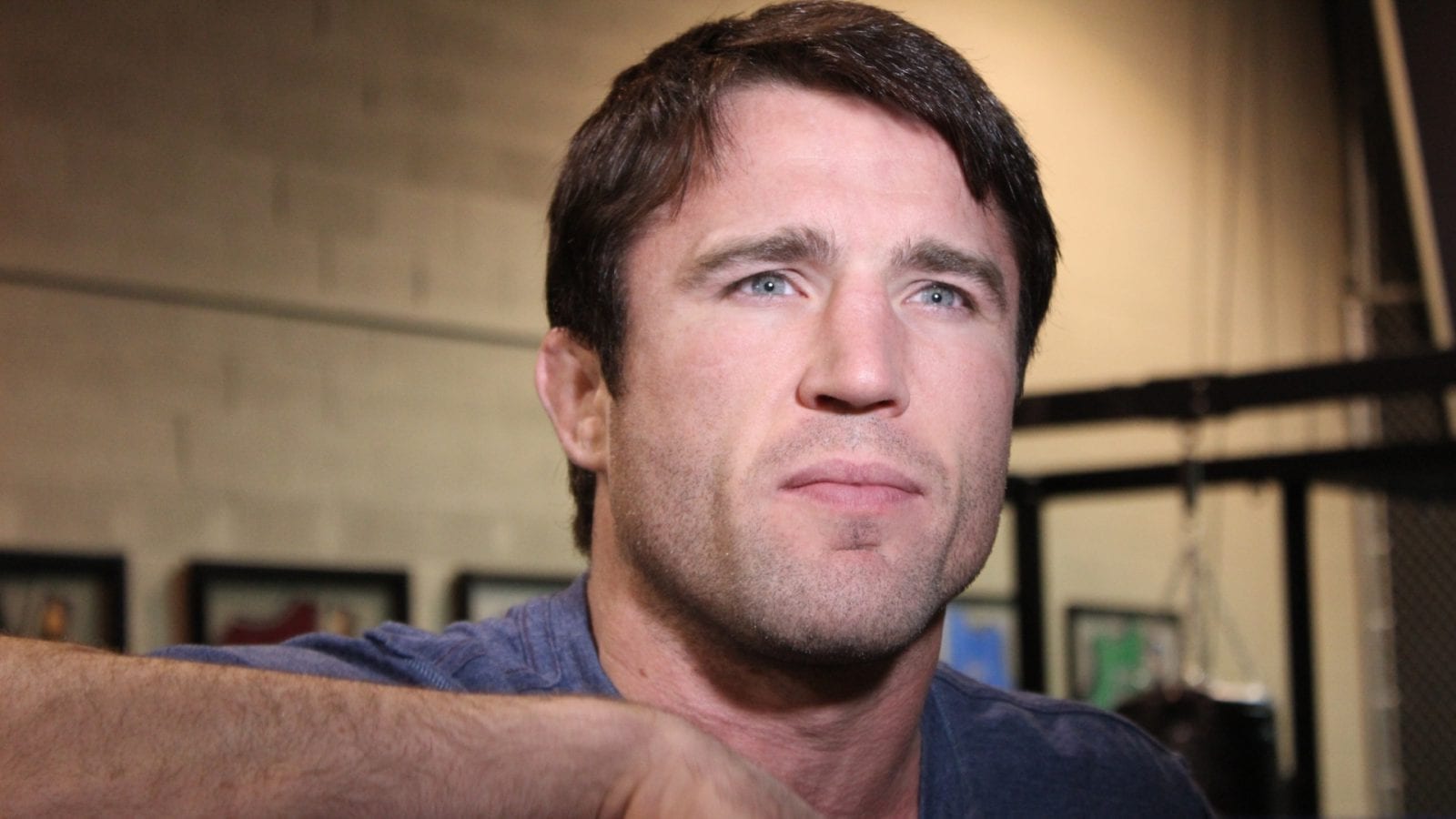 Chael Sonnen, the American Gangster, has retired as an active competitor in mixed martial arts.
Sonnen made the decision after being defeated via TKO by Lyoto Machida in New York this evening, placing his gloves on the canvas and announcing, "I've got one thing to say. I had a hell of a lot of fun. I'm walking out. I appreciate the memories and goodbye."
He walks away at the age of 42, with a record of 31–17–1. He also walks away with an undeniable legacy.
Naturally, his revelation garnered plenty of attention, with a multitude of his fellow fighters offering him congratulations online.
Chael says goodbye. pic.twitter.com/9RPsSevIHT

— Ariel Helwani (@arielhelwani) June 15, 2019
Thank you @ChaelSonnen. #bellator222

— Scott Coker (@ScottCoker) June 15, 2019
The American gentleman @ChaelSonnen enjoy retirement #Bellator222 @BellatorMMA

— Cris Cyborg on Youtube (@criscyborg) June 15, 2019
Amazing career @ChaelSonnen thanks for all you did for this sport. Enjoy your family and god bless you!

— Roan Jucao (@jucao) June 15, 2019
To this day @ChaelSonnen is the nicest fighter I've ever met. Congrats on an incredible career Chael. #bellator223

— Scott Holtzman (@HotSauceHoltzy) June 15, 2019
Hats off to @ChaelSonnen
True understanding of the mma game and one of the most entertaining individuals behind the mic or in front of the camera.#respect #Bellator222 pic.twitter.com/TYqM054bjm

— Tim Johnson (@tbeartim) June 15, 2019
You're the man @ChaelSonnen!!!! Happy retirement!

— Douglas Lima (@PhenomLima) June 15, 2019
Omg. The original AMERICAN GANGSTER!!! @ChaelSonnen https://t.co/dqXJuM2k5Q

— JIMI MANUWA (@POSTERBOYJM) June 15, 2019
Congrats on retirement @ChaelSonnen

— Ben Askren (@Benaskren) June 15, 2019
Enjoyed the journey @sonnench next chapter begins! The 🇺🇸 gangster pic.twitter.com/l0gHj8Aby8

— Roy Nelson (@roynelsonmma) June 15, 2019
–
Comments
comments