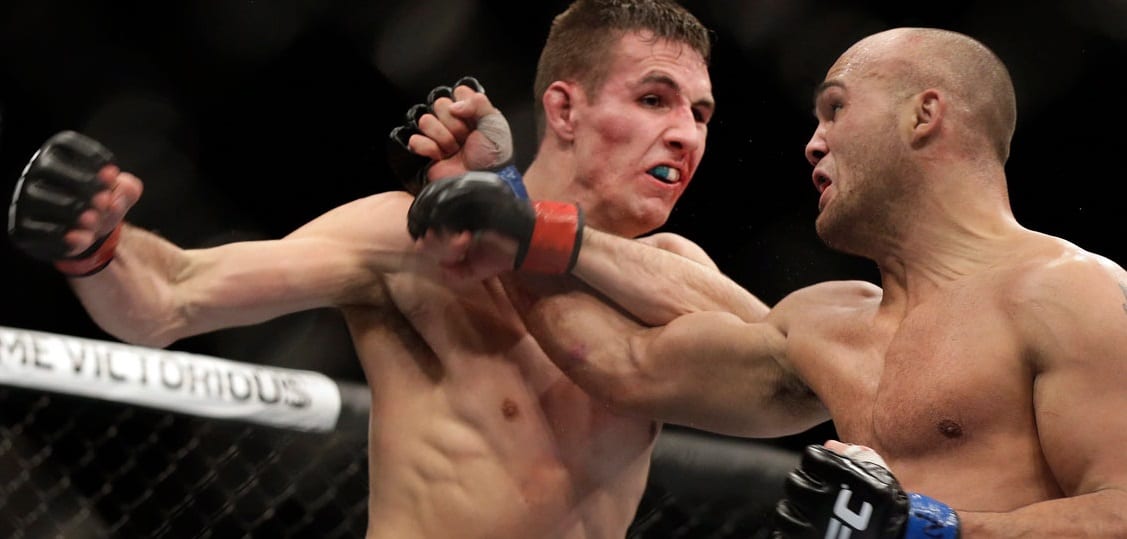 Former UFC welterweight title contender Rory MacDonald, who notably holds wins over UFC 170-pound champion Tyron Woodley and #1 contender Demian Maia, will make his long-awaited Bellator debut on Friday evening in the main event of the promotion's latest trip to London where he will face Nottingham slugger Paul Daley. 
Amidst the recent Bellator recruitment drive which has seen the promotion snap up a host of ex-UFC employees upon the expiration of their contracts, MacDonald is arguably the highest profile of the lot. The 27-year-old Canadian, who trains under Firas Zihabi at TriStar, was long considered one the UFC welterweight division's finest fighters, notwithstanding the two losses he left the UFC with on his record.
While those defeats, a title fight with Robbie Lawler and a five round decision to title challenger Stephen Thompson, erected a road block in The Red King's title aspirations, MacDonald says that he's not bothered by the fact that his first Bellator bout isn't for championship gold.
"Honestly I'm not too worried about being champ. I'm just there to take out whoever's in front of me," MacDonald said to SportsNet.ca.
"Obviously it would be nice to fight for the title but I'm not really putting a lot of pressure on that. I just want to go out there and wreck people the way I know I can."
In Paul Daley, MacDonald will stand opposite a wrecking ball of his own — the last time he was in a Bellator cage, his opponent left with a fractured skull.
MacDonald was continually troubled by a broken nose sustained in his bout with Lawler nearly two years ago and, even now as he says it is fully healed, there aren't too many fighters as capable of Daley as testing that particular prognosis.
When faced with accusations from Daley that he 'quit' in that particular bout, MacDonald responded firmly.
"There was no way I was tapping out or telling the ref to call the fight. Just at that point, I was done on my feet and I had to take a knee and the ref stepped in. But if (Daley) thinks I'm an easy-to-quit kind of fighter, I think he's in for a rude awakening."
Comments
comments