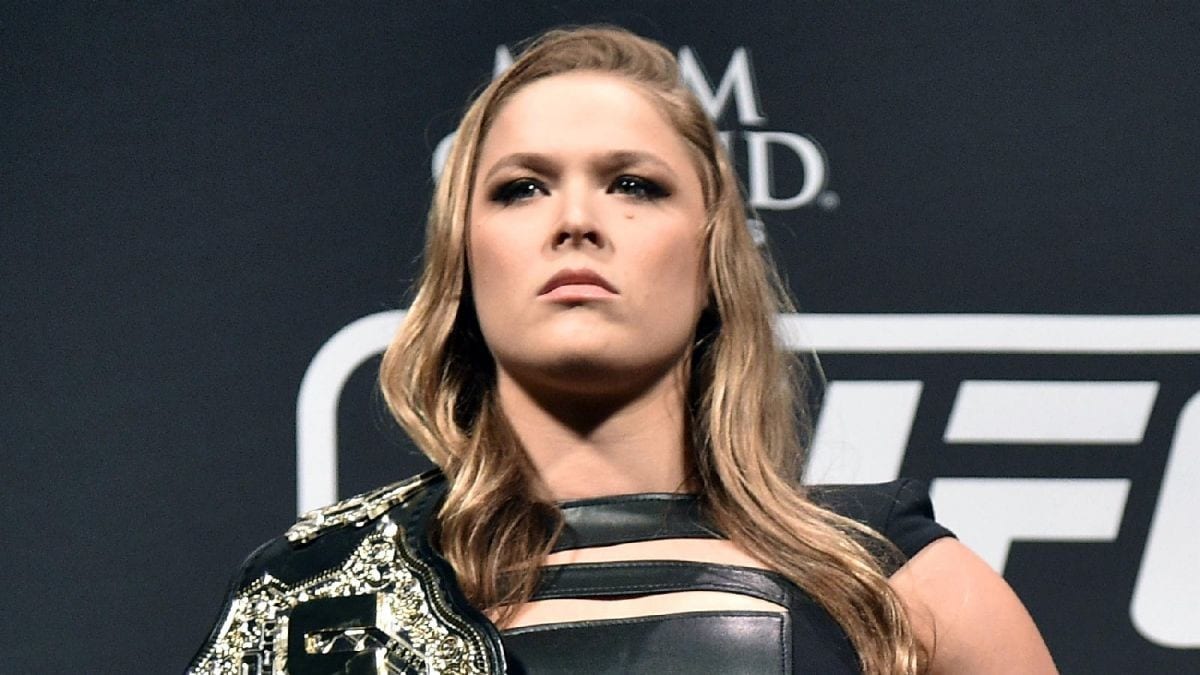 Ever since the Fertitta brothers sold the UFC to Hollywood agency WME/IMG, there has been a murmuring amongst fans that the new owners of the premiere mixed martial arts company are changing the norms of promotion.
Whether it's being open to less quality athletes coming through the door, an increase in interim titles or just a general lackadaisical attitude towards rankings in favour of bigger named fights, some feel we've reached a new era in the UFC's history books. One where entertainment comes before sport.
Certainly, UFC Hall of Famer Ronda Rousey sees something of a changing trend in standard UFC promotion. The now WWE star was asked by TMZ Sports whether or not she felt the recent UFC 229 brawl featuring Khabib Nurmagomedov and Conor McGregor was a black mark on the sport, and Rousey said she felt it was a shame what was (in her eyes) essentially acts of promotion had reached such vicious areas.
"I understand you got what to do what you got to do to be promoting something," Rousey said. "I really do. I get it. But I don't think people have to get arrested in order to do that. I think I've been able to prove that you can make a fight exciting and make people really wanna see it without crossing any legal lines.
"I'm glad both guys are healthy, I'm glad it was a great match. I'm sorry it's kind of soured by the aftermath. I'm sad their performances aren't going to get enough credit because of what happened and I really hope it doesn't become an ongoing trend. I want people to feel safe bringing their kids to fights.
"I hope this isn't an ongoing trend and is just a single occurrence."
Since that melee, both Nurmagomedov and McGregor have found themselves being investigated by the Nevada State Athletic Commission, and could each receive a punishment for their involvement. According to Rousey, she believes something stricter should have already been done, and in her eyes fighters who offer to the UFC shouldn't receive preferable treatment as a byproduct of their status.
"I just feel like there has to be equal treatment all the way across the board," Rousey said. "I don't think that anyone should get special treatment because they're a bigger draw. I think that's the same when it comes to performance-enhancing drugs, when it comes to felonies, when it comes to hit and runs or anything like that. I think there's too much preferential treatment given to the high-profile fighters. I think there needs to be equal discipline across the board no matter who you are because people are going to start think that once they get to a certain level then the rules don't apply for them.
"I would be much more strict about everything. I say you get popped for steroids once, you're banned for life. You know, but then again I'm not the promoter of a multi-million dollar organization. It's just – you have to think about, you know, from their perspective when is it not worth it anymore? I don't want the company to be prioritizing this quarter over this next 10 years.
"Yeah, they might make more money this quarter because 'x' fight did really well, but I don't want to get to a point where people are not buying tickets to go see fights live, because they are afraid of what could happen in the arena."
Comments
comments