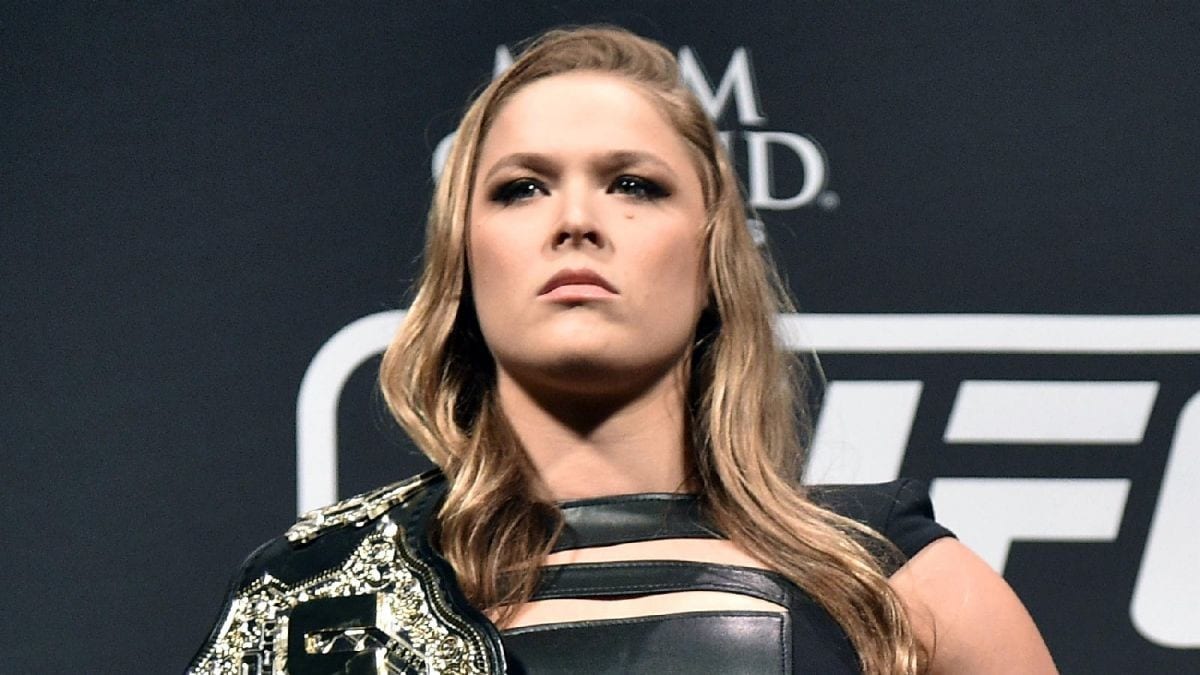 Ronda Rousey might not have left MMA under the most auspicious of circumstances, but she won't let others affect her own perception of her accomplishments.
Since her move to professional wrestling, the former UFC champion and women's MMA pioneer has kept relatively schtum about her past career as a fighter, save a couple of comments. Because of that silence, there's a widespread public feeling that she looks back on that part of her life with disdain or discomfort — a feeling that continues to get Rousey criticised.
But while she might not be willing to discuss MMA at length anymore, Rousey has finally made some comments that indicate she's not completely dissatisfied with her time in the 4 ounce gloves.
"There were times when the process was fun and the results were fun," Rousey said, speaking to Brett Okamoto of ESPN. "And there's a time when things run their course. You fall in love, you fall out of love and you find a new love.
"There was a while when I was just looking for an honorable way out [of the UFC]. I felt satisfied that I'd proven everything I need to prove, but I didn't feel anybody else felt that way, and I wasn't sure if the women's division could survive without me. I felt obligated to do more than what I actually wanted to. But I also have no regrets, and I'm so happy I fulfilled those obligations. And I really do feel the women's division can hold its own now.
"And I'm proud of all the work I did there, and I don't need anyone else's approval to be proud of myself.
–
Comments
comments