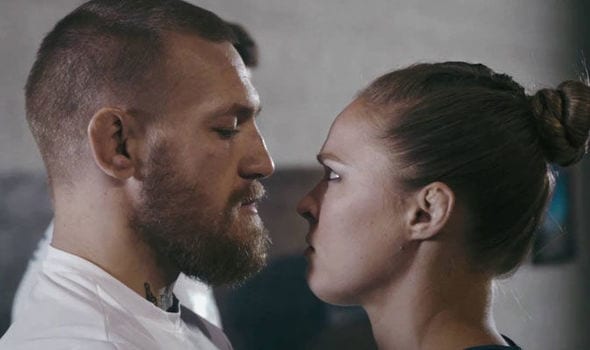 There aren't many athletes who have fought under the banner of the UFC that can truly understand the brutal media schedule of Conor McGregor, but if there's one, it's Ronda Rousey.
During her time in the UFC, Rousey and McGregor were by far and away the two biggest stars in the promotion, reaching more mainstream attention than any fighter prior. Eventually,  however, that attention began to grind Rousey down, eventually harming her passion for the sport.
It's because of that level of responsibility that both Rousey and McGregor share that Rousey has nothing but unreserved praise for the Irishman.
"I love Conor," Rousey said, speaking with Brett Okamoto of ESPN. "He's awesome, and he's always been great to me. He has my utmost respect as an athlete and as a man. I just appreciate him always being so respectful back to me. I mean, I just wish nothing but the best things for him. He took so much weight off of my shoulders as well. I owe a lot to Conor.
"Anything he wants to do in life, I hope everything works o t for him. If he doesn't want to fight ever again, he wants to hang out at home with his family, anything he wants to do — if he wants to be come a master blueberry grower, I hope he has the greatest blueberries to ever happen.
"I love Conor."
Comments
comments