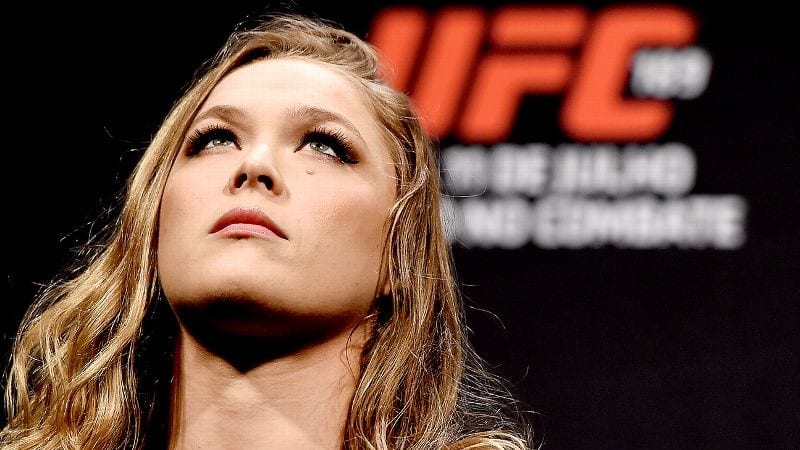 Ronda Rousey just spoke more directly about her last UFC loss on WWE programming than she has ever before.
The former UFC women's bantamweight champion was featured in a video package to hype up her upcoming WrestleMania appearance and first ever professional wrestling match on WWE Raw, where she — for the first time to the public — directly addressed her final appearance in the Octagon; a one sided drubbing to Amanda Nunes.
"I remember my last fight, walking away thinking God hates me," Rousey said during the vignette. "I had nothing left in me. My husband's amazing, and he brought me out of some tough times. He looked at me, and he'd say, 'You're not only this and you're more than just a fighter. And that's not a bad thing, that's not I should be ashamed of, that's something I should embrace and showcase to the world. And that's why I'm here.
"I'm not afraid to care anymore. I needed to be miserable then to be truly happy now. It's all lead to this, and I didn't even realise that I've always been on this path. … I thought that the Olympic gold medal was all I was ever going to care about. But life happens and things change. Then UFC was all I thought I was ever going to care about, and then life happens and things change."
Rousey's fight with Nunes was her second one-sided defeat in a row. A year prior to that, she had faced Holly Holm in Australia, where she was brutally knocked out by a now famous head kick. Following the Holm bout and prior to her meeting with Nunes, Rousey was heavily criticised for handling her media obligations poorly, with her avoiding talking to MMA specific outlets or much about the topic of fighting at all.
Because of that criticism, her legacy in mixed martial arts has been regarded with a level of murkiness. Regardless, her move to professional wrestling appears to signify a new chapter in not just her career, but her personal life as well.
—
Comments
comments