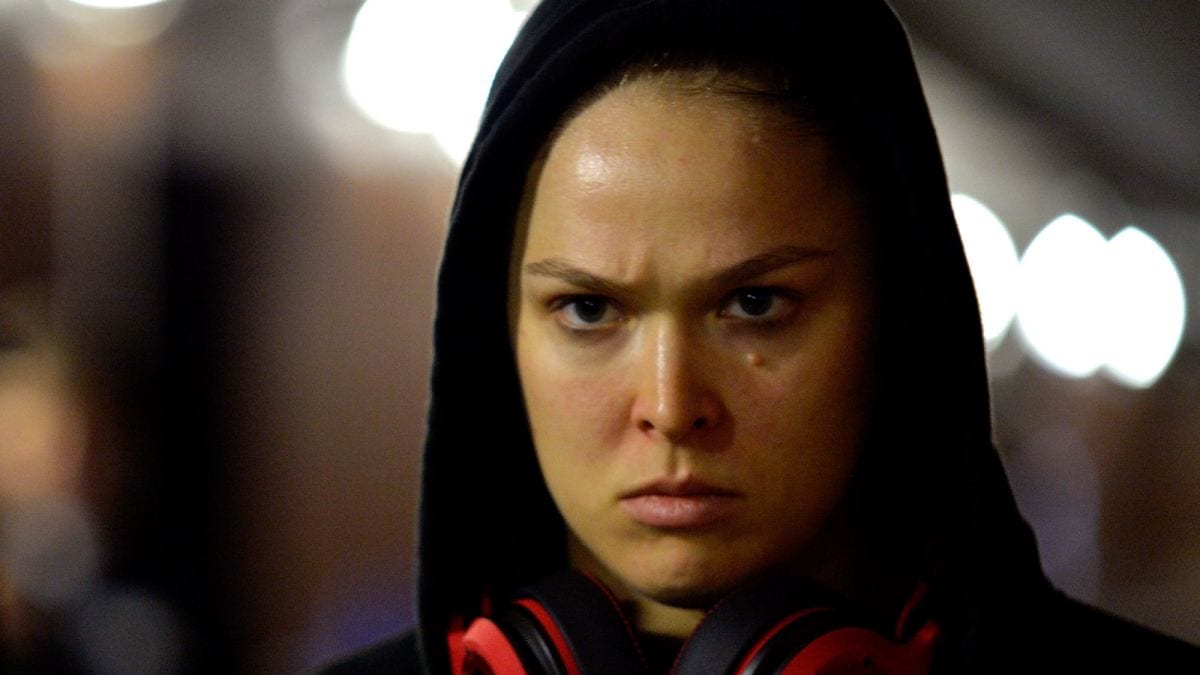 You can count Ronda Rousey amongst the names of people who aren't buying a Floyd Mayweather MMA career move.
Today, the former UFC women's bantamweight champion was interviewed ahead of her upcoming appearance at WrestleMania, where she was asked about a potential return to fighting as well as whether or not she could see Mayweather making a change.
To put it mildly, she doesn't see it happen.
"Yeah, that'll never happen. It'll never happen. It's all talk,' Rousey said. "Different strokes for different folks, but I don't think he'd do well in MMA at all."
That wasn't the only reason Rousey's interview made headlines. Much was made of her terse response to enquiries about a return to fighting, having pointedly stating she "never said" she was done with life in the cage, before shutting interviewer Mike Golic's follow up question down.
"'There's a possibility that I could go back in time?' That's your question to me?" Rousey said. "I do not have the ability to go back in time, no."
Comments
comments