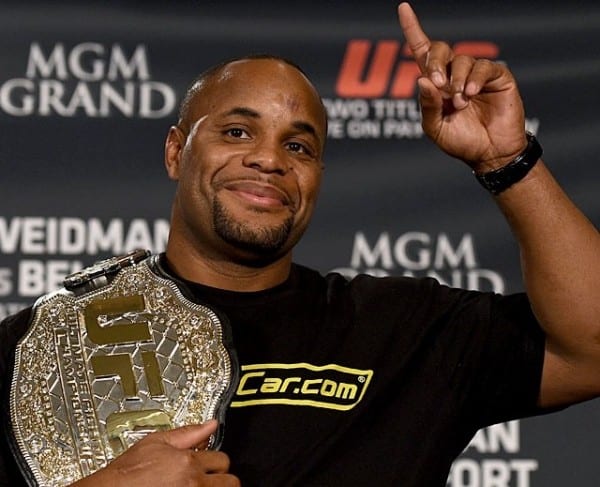 We have officially entered into the last year of UFC light heavyweight champion Daniel Cormier's career.
Earlier this year, Cormier revealed he would retire on his fortieth birthday, which occurs on March 20, 2019. While some had hoped Cormier's statement might be similar to other fighters — a profession in which retirements never seem to last long — Cormier says it's a sure thing, and nothing will get him to fight past that date.
In a lengthy interview with Stephie Haynes from BloodyElbow.com, Cormier revealed the thought process behind his self-imposed leaving date.
"I'm just glad that people even consider me in this conversations," Cormier said. "'best guy here' "one of the best to do it" "one of the best ever"… I'm just lucky I'm in those types of conversations. But, we generally don't get to see those fighters walk away when they should, at the top of the game.
"That's why there's only 12 months left for me, because I feel like in 12 months, I'll still be competing at the level I'm at right now. If it starts to slow down, hopefully it won't be so drastic that I can't compete and get the results that I'm used to."
Cormier is set to meet Stipe Miocic in Las Vegas this Summer in a champion vs. champion bout. Should Cormier win, he'd cement his name as one of the best fighters to ever compete.
Comments
comments