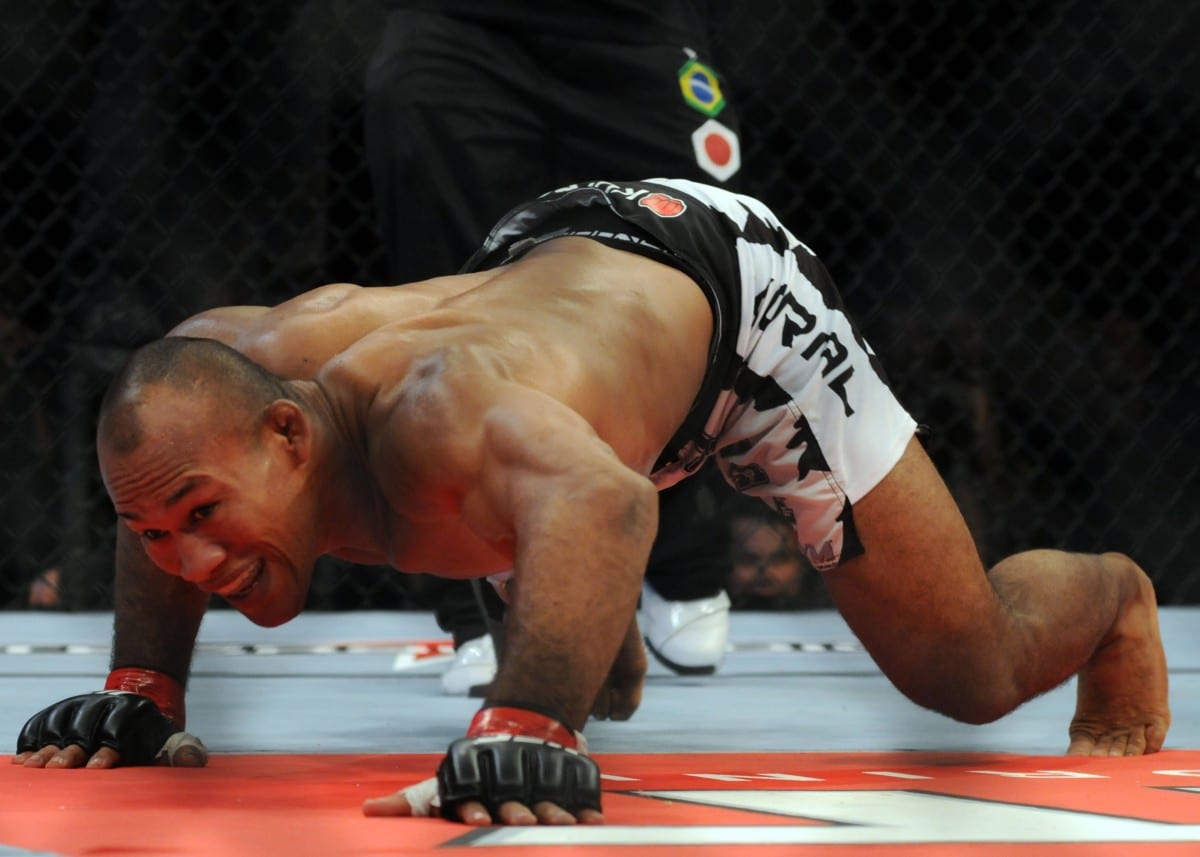 It's fair to say Ronaldo 'Jacare' Souza wasn't as excited for his fight with Jack Hermansson as he has been ahead of other middleweight clashes in his career.
The Brazilian had made it clear he'd felt pressured by the UFC in the lead up to the contest, and believed there was very little to motivate him to meet the lower ranked Hermansson in Florida. In the end, Souza accepted the bout after he was promised a title shot with a victory, only to find himself on the losing end of a hard fought judges decision.
According to Souza, it was the case of things not clicking once he walked into the Octagon on Saturday.
"Everything went wrong. I trained a lot for this fight, what upsets me the most is that it had been a while since I such good shape for a fight like I was for this one, you know?" Jacare said, speaking with Combate following the fight. "I didn't get too tired. At certain points, I lost myself in the middle of the fight, I could have used my jiu-jitsu to stay on top, but I didn't. Everything went wrong. I can only apologize to my Brazilian fans who expected a win. It was very frustrating for me."
In the first round, Hermansson nearly found the most improbably route to victory by going for a deep submission on the grappling dynamo Souza. While Souza got out of the snafu, he did admit it was a little closer than he would have liked — although he still believes he should have gone to the ground more often.
"That's the question I'm still asking myself. Why didn't I go for a takedown? My ground was really well-trained, my takedowns were good. It all just went wrong right then." Jacare said. "That guillotine was deep. I passed (out) a little, you know? I felt the pressure, but that's something I'm used to, I've been through that before in my life. I was patient and managed to escape, but I did black out for a little bit."
Comments
comments