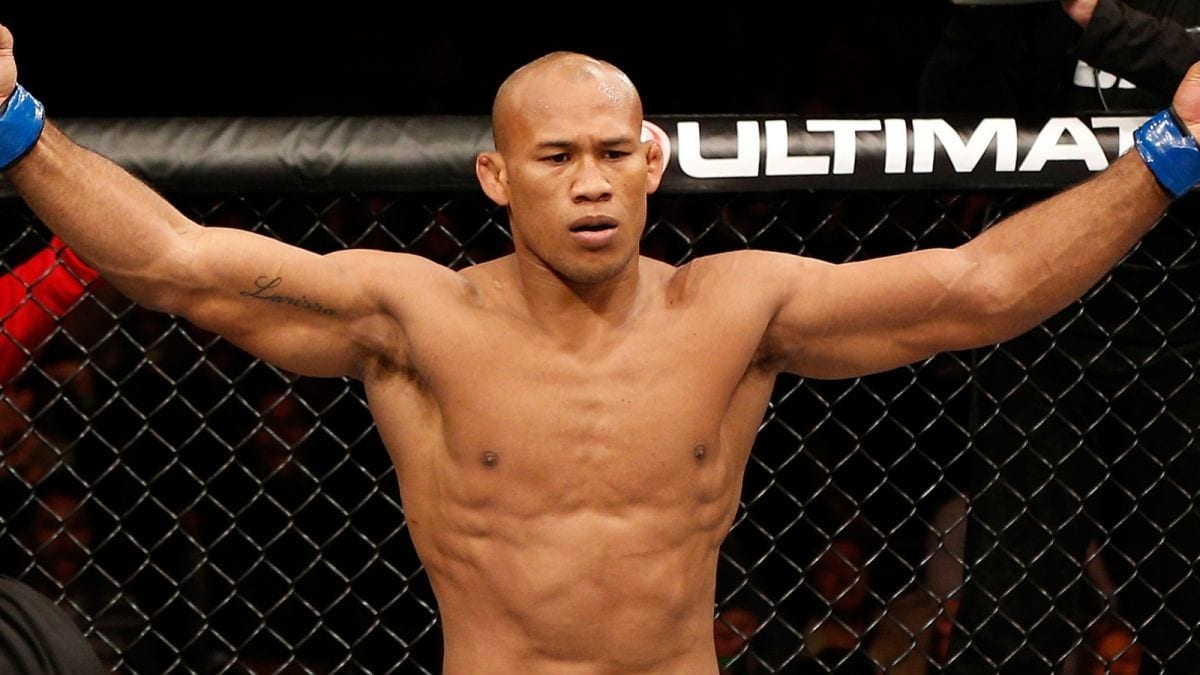 Jacare Souza has called it a day.
The former middleweight contender was last seen in a losing effort to André Muniz at UFC 262, where the legend unfortunately had his arm broken in an armbar. The UFC elected not to renew his contract following the bout, his fourth straight defeat, and Souza left the promotion.
Now, it seems he's returning to the sport of jiu-jitsu, which he describes as a first love.
"I've fought a lot, I retired from jiu-jitsu very early, I think I've fought a lot of MMA and I don't intend to fight again. It's really over. I'm retiring from MMA, and I'm returning to the sport that I made history, the sport that I really like," Souza said, speaking with Combate.
"I'm going back to training and, who knows, I'll go back to competing. I'm challenge-driven, and jiu-jitsu for me is becoming a challenge, because it's very evolved, there's a lot of new stuff. It's beautiful to see."
While Souza never claimed a UFC title, he has been an elite fighter for well over a decade, and has wins over Gegard Mousasi, Vitor Belfort, Chris Weidman and Robbie Lawler. He retires with a record of 26-10-1.
Comments
comments