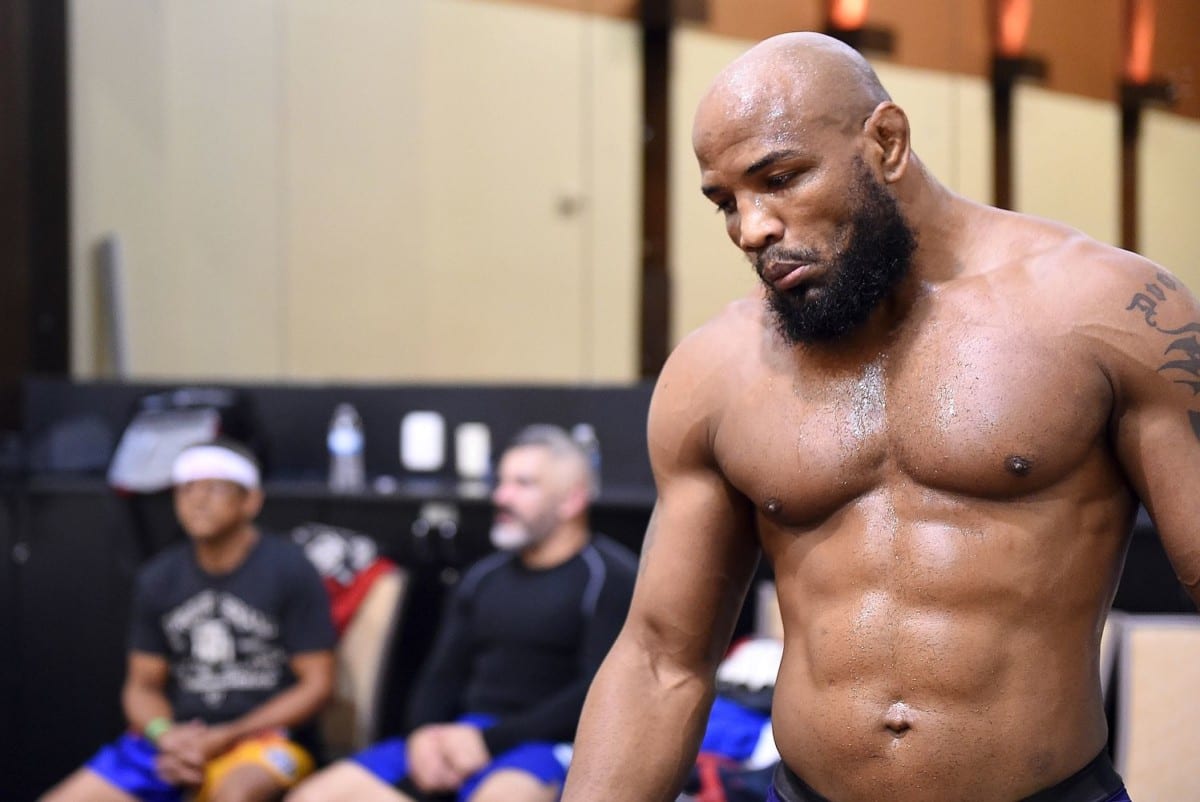 Georges St-Pierre might have been delighted to win the UFC middleweight title last Saturday at UFC 217, but there must have been a moment of realisation when he saw the contenders lurking at 185-pounds.
Currently, St-Pierre is 'supposed' to face the interim champion Robert Whittaker in a unification bout, with a contest supposedly being written down in St-Pierre's contract. However, with middleweight essentially still being foreign soil for the Canadian, there remains something of a doubt that he'll defend his new title.
For Yoel Romero, should St-Pierre decide against returning at 185-pounds, that's all good. It just means there is an open spot for his own sucess.
"If GSP decides to retire or go down in weight, then the title for my division is free," Romero said, speaking with BJPenn.com. "Then maybe Robert Whittaker, who is the No. 1 interim champion, will need to fight somebody. Maybe that somebody is me or maybe it is Luke Rockhold. I think that is what the UFC wants.
"Right now I only think about the belt. That is the only thing I think about. There is no other option in your head. I think if St-Pierre vacates then I would love a rematch with Whittaker. There is also Michael Bisping. I know a lot of people want to see me fight him."
"Georges will not stay at middleweight because he doesn't want to fight the top guys either. Just like Bisping did not want to fight the top guys. We all know this. I want to rematch Robert Whittaker for the UFC championship after GSP vacates the title. Once I become the champion I will then callout Michael Bisping for a title fight in London this March. The only way Bisping will ever fight me is if I am the champion. So I have to beat Robert Whittaker. Bisping is scared. He has always been scared. But he would fight me for the title. I know this. I want to beat him up in England as the champion."
Should St-Pierre not vacate the belt, and perhaps face Whittaker in Perth, Australia on February 11 as is speculated, then Romero just wants to get back into the cage. Romero hasn't been seen since losing to Whittaker back at UFC 213.
"I don't know when I'll fight again. I would love to fight again this year. But maybe that is too close. It is almost the end of 2017. I would love to fight on the same card as Conor McGregor. If he fights in Boston this January, I would really like to be a part of that."
Comments
comments