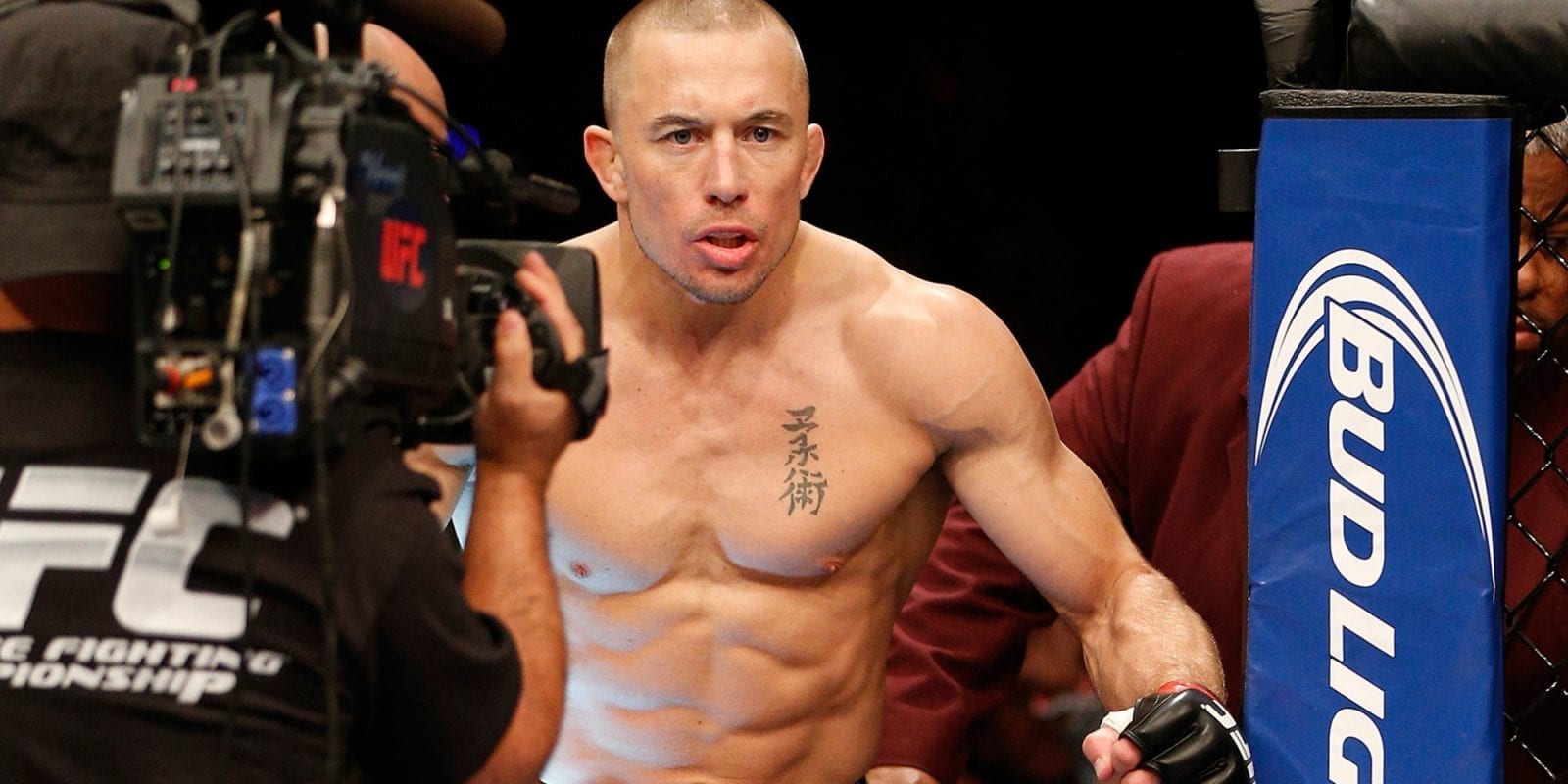 Georges St-Pierre's return to the Octagon after four years away to win the UFC middleweight title is one of mixed martial art's most stunning achievements.
Going head to head with Michael Bisping for three rounds, St-Pierre fought back both the Brit and the ring rust to win in the third round by choking Bisping unconscious. However, MMA is not a sport that permits you to bask in the moment, and it was no sooner than St-Pierre had left the cage than the questions began: who's next?
For UFC president Dana White, it was a simple answer. Robert Whittaker is the UFC interim middleweight champion, and as such must face the linear champion in a unification bout. According to both White and St-Pierre, that contest was written into St-Pierre's contract upon his return.
Speaking on a media call today, St-Pierre echoed the UFC president's stance — with a small hint at a caveat.
"I don't have any intention of making the guys lose time," St-Pierre said. "I'm going to go on vacation next week, a short vacation and talk about it with the UFC, see what the next move is. Right now in my contract it's written that I have to fight Robert Whittaker, but a lot of things can happen in MMA. We see things change all the time."
For most, St-Pierre staying at 185-pounds seems bizarre. During his original run in the UFC, the Canadian made his name as the best welterweight fighter in history, and as such many suspected he would move back to 170-pounds should he beat Bisping. That move would seem even more prudent after the extra mass St-Pierre gained to fight at middleweight appeared to slow him down during the second and third rounds last Saturday.
Although, St-Pierre thinks people should relax a tad when they suggest his cardio is gone in the heavier division.
"I was not tired in the way that people think," St-Pierre said. "The first round I was fighting a Michael Bisping that was a little bit more holding his ground. He was getting more into the exchange and stuff, and I was scoring very well and doing very well. When I came back in the second round, I think that his coach gave him some advice to move more. To use his footwork more. To counterpunch me instead of going first on me. That adjustment that he made, made my second round very hard. He made a very good adjustment, and that's why I was having  a hard time.
"I was thinking if I go for the win too much, I would have to commit myself and expose myself to get punched. And to get punched by a bigger man, it could be lethal so you do't want to expose yourself. So when I came back after the second round — which I lost, I believe I lost the second round — I made some adjustments."
So, with St-Pierre apparently feeling comfortable at 185-pounds, is it a sure thing he'll meet Whittaker next? Basically: maybe.
"We'll see what I want to do and where my head is," he said. "I have no intention of holding onto the belt and freezing the division. That's not what I want to do. Robert Whittaker is in my contract. If I want to fight again, it has to be against Robert Whittaker at 185. That's in my contract. I cannot, for example, go fight Tyron Woodley or go fight another guy."
"I understand it's normal [to ask], but I don't even know for myself what's going to be the next move."
Comments
comments