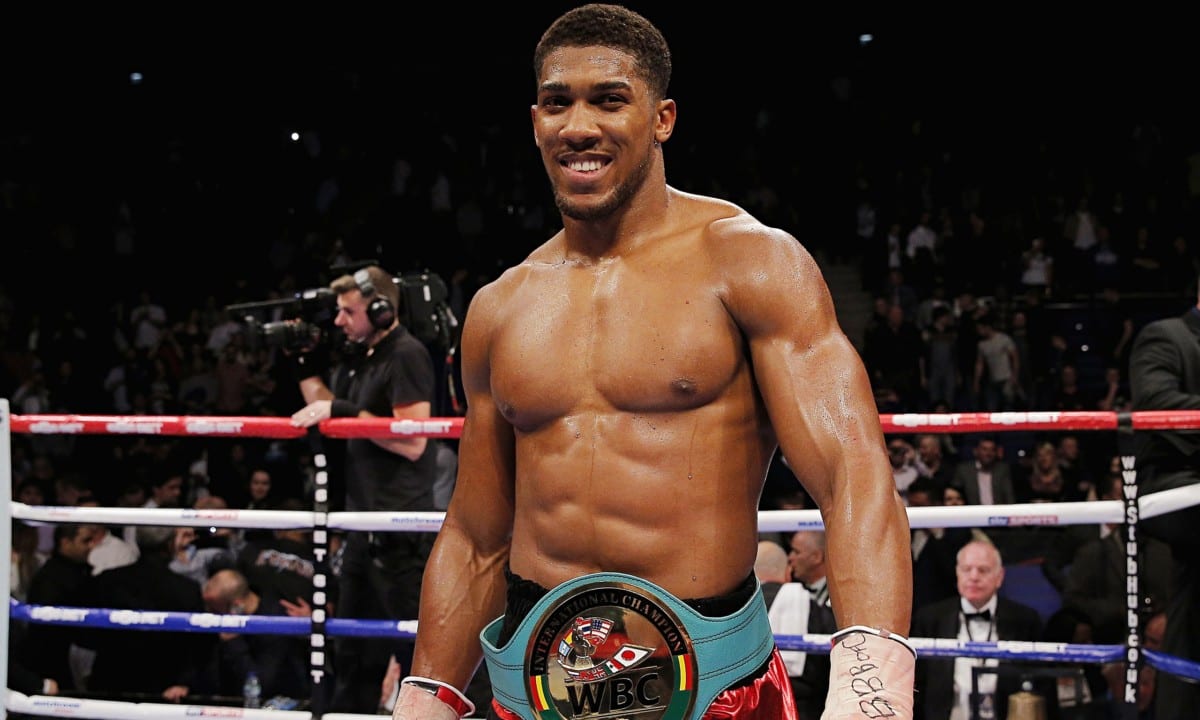 There is a fight in the boxing heavyweight division that quite simply dwarves any other — Anthony Joshua vs. Tyson Fury.
The two men are near polar opposites, both in boxing styles and the manner they behave outside the ring. While fans have been waiting to see the men clash inside the ring for years, recently the hype has ramped up, with Fury finally seeming to be fixated on a boxing return after spending time on the sideline.
Publishing a series of messages at Joshua, the last couple of weeks has seen Fury repeatedly announce his return, and proclaim his eventual victory over the undefeated champion in Joshua. Today, however, the chatter suddenly took an unexpected spike.
Joshua, who has been also receiving flack from Deontay Wilder, did an interview to respond to the heavyweight, only to add a sudden tweet to give Fury a little message. "Tyson Fury, get fit you fat fuck," Joshua posted.
& @Tyson_Fury get fit you fat fuck

— Anthony Joshua (@anthonyfjoshua) November 9, 2017
Unsurprisingly, the words didn't go down well with Fury.
"This is a message to the weightlifter. Big Anthony Joshua, the big tough man," Fury said in a video on his Instagram. "Who told me to 'get fit, fat fuck'. It's a new one because he usually doesn't swear, tries not be himself. So he's being himself which is good. To be honest with you, old mate, I don't need to get fit for somebody like you. At all.
"I could come to you now and punch your face right in for you. Even at 25 stone. So, I really don't need to get fit for you. I seen what you're about, you fought a midget the other day and the referee had to stop it in case you got caught or beat. Bum city, like I always said. Useless. No gas."
—
Comments
comments