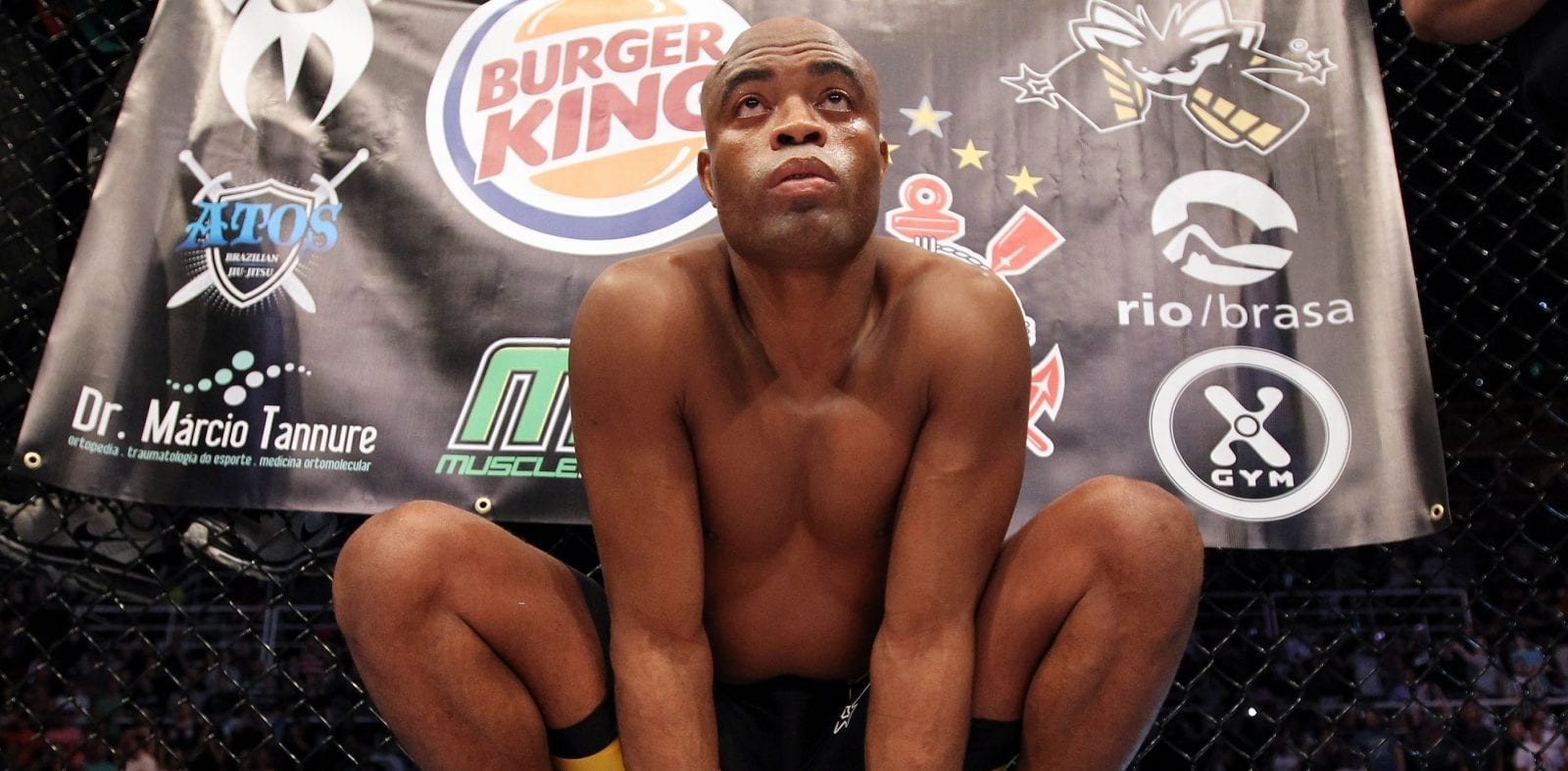 Anderson Silva is looking for a new opponent to face at UFC 212 this June following Kelvin Gastelum's removal from their scheduled bout for testing positive for marijuana metabolites in competition. News of Gastelum's positive test emerged yesterday and stems from his fight with Vitor Belfort in Fortaleza, Brazil, in March.
The Silva vs. Gastelum bout was scheduled to be the co-main event of UFC 212, which will be headlined by the featherweight title clash between José Aldo and Max Holloway, and has left the UFC scrambling to find a replacement to fill Gastelum's slot on the card. The good news for the UFC is that there has been no shortage of fighters willing to step forward to face the challenge of Silva.
As reported by Ariel Helwani, top middleweight contender Yoel Romero would be interested in taking the fight — though only if the UFC makes the fight for an interim middleweight championship. A win for Romero in that context would essentially rubber-stamp the title shot at Michael Bisping's middleweight crown, a fight which was expected to happen prior to Georges St-Pierre's return. Upgrading the fight to five rounds, as would be the case with an interim title bout, may prove to be a sticking point for Silva however. Though at far shorter notice, Silva was reluctant to fight for five rounds with Daniel Cormier when he stepped in to replace Jon Jones at the eleventh hour last July at UFC 200.
Per his team, @YoelRomeroMMA is willing to to fight Anderson Silva on 6/3 … if it's for an interim belt. No belt, no interest.

— Ariel Helwani (@arielhelwani) April 6, 2017
Another possibility, as per Helwani, is Uriah Hall in what would be a re-booking of a fight which was scheduled to go down last year in Brazil before Silva was forced to withdraw through injury.
I'm told Anderson Silva is open to fighting Uriah Hall at UFC 212, according to sources close to him.

— Ariel Helwani (@arielhelwani) April 7, 2017
Comments
comments