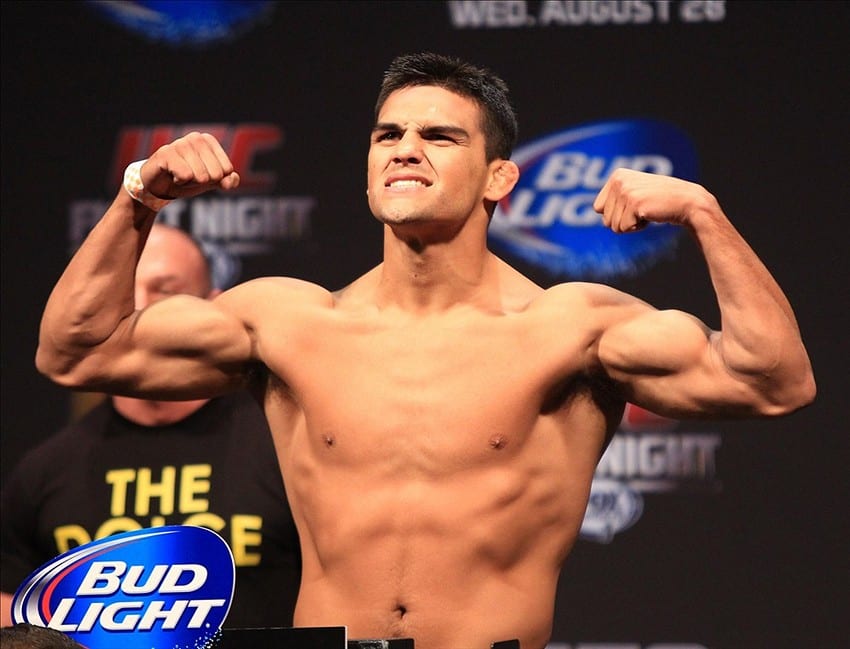 USADA has claimed it's latest victim.
The UFC have released a statement that they've received notice from USADA, their anti-doping partner, that Kelvin Gastelum has failed a test for a banned substance.
The statement reads:
The UFC organization was notified today that the U.S. Anti-Doping Agency (USADA) informed Kelvin Gastelum of a potential Anti-Doping Policy violation involving Carboxy-Tetrahydrocannabinol ("Carboxy-THC") which is a metabolite of marijuana and/or hashish, above the decision limit of 180 ng/mL, stemming from an in-competition sample collected in conjunction with his recent bout in Fortaleza, Brazil on March 11, 2017.
While Gastelum is scheduled to be in Brazil on Tuesday to promote his upcoming contest with Anderson Silva, it seems the failure actually stems from his last contest against Vitor Belfort.
As stated, the banned substance in question is THC, a component of marijuana. While the regulations around the drug have become increasingly relaxed in recent times, it remains a banned substance when taken 'in-competition', a period in close proximity to the actual fight.
While marijuana is treated fairly innocuously by MMA fans, its still not a good moment for the prospect, who had just begun to regain favour with fans after various weight issues.
Due to an automatic preliminary suspension, Gastelum's bout with Anderson Silva has been cancelled. The UFC are currently seeking a replacement.
Comments
comments