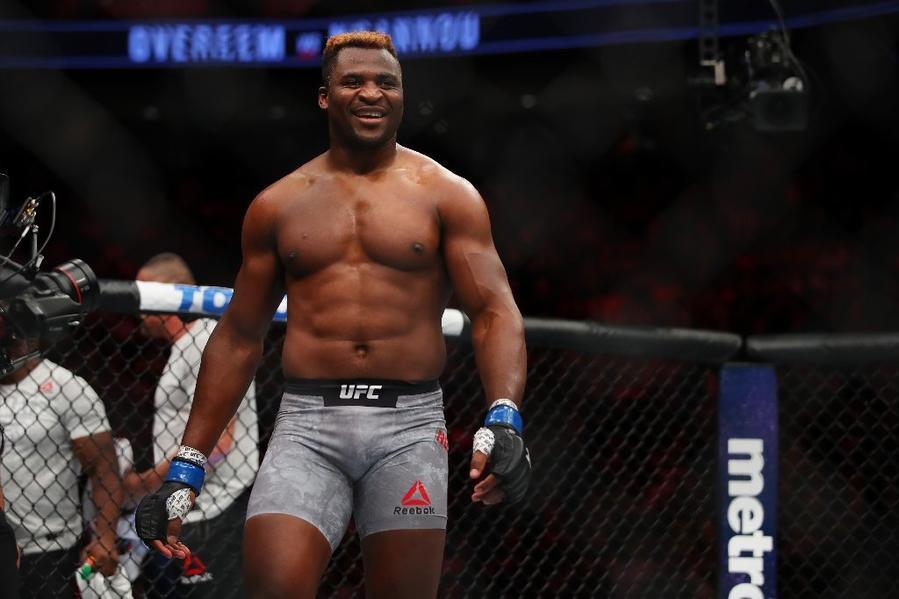 Francis Ngannou learned a harsh but valuable lesson when he faced Stipe Miocic at UFC 220 last month.
After a cagey first round, Ngannou appeared in the second frame to be considerably slower and less agile than he had showed in the first — or indeed throughout his brief yet memorable run through the UFC's heavyweight division up until that point. With his 'Plan A', also known as 'knock the man in front of you out' not working, there was no strategy left in reserve and as his gas tank continued to dwindle, it became clear that some glaring holes remain in his otherwise concussive fight strategy.
Miocic kept himself out of trouble while Ngannou was at his most dangerous, before rolling out his wrestling game for which Ngannou had little response. The champion retained his belt by lob-sided decision on the scorecards.
Aside from a brief trip back to France to train at the MMA Factory in Paris, Ngannou undertook the majority of his training for the Miocic bout at the UFC Performance Institute in Las Vegas, a state of the art facility in Las Vegas aimed at improving the performance of any member of the UFC roster who wishes to train there. While the equipment and training there is undoubtedly first class, UFC commentator Joe Rogan is of the opinion that no amount of high-tech equipment can replace the training benefit of having long-term, top class training partners.
"He tried to take Stipe out in the first round. His thought was that Stipe's not going to be able to survive," Rogan said in a recent episode of The Joe Rogan Experience. "[But] he doesn't know how to wrestle that well.
"Stipe was a very good college wrestler and obviously a bad motherf****r. He took some hard shots too but that's the thing about Stipe. It's not just that he knows how to fight, he's just f*****g tough.
"I thought it's very possible Francis could win this fight, he's just so scary. I've never seen anyone that's so terrifying with one punch."
Ngannou, Rogan says, would be better served from spending time at a gym like the American Kickboxing Academy. AKA has had several fighters reach the highest level of the sport, Daniel Cormier, Luke Rockhold, Cain Velasquez and Khabib Nurmagomedov among them, and it is precisely this level of training which Rogan thinks could lead to Ngannou re-establishing his credentials in the UFC's heavyweight division.
"You watch the training camps with Daniel Cormier, Luke Rockhold and Cain Velasquez, there's a reason why those guys are so goddamn good because iron sharpens iron," Rogan said.
"Those guys are in there, world champions going at it with each other on a daily basis and because of that, that's what turned them into those f*****g monsters that they are today.
"Francis is just a physical freak but if he was in that camp? Holy s**t. One camp in San Jose has some of the best fighters that have ever done the sport."
.
Comments
comments