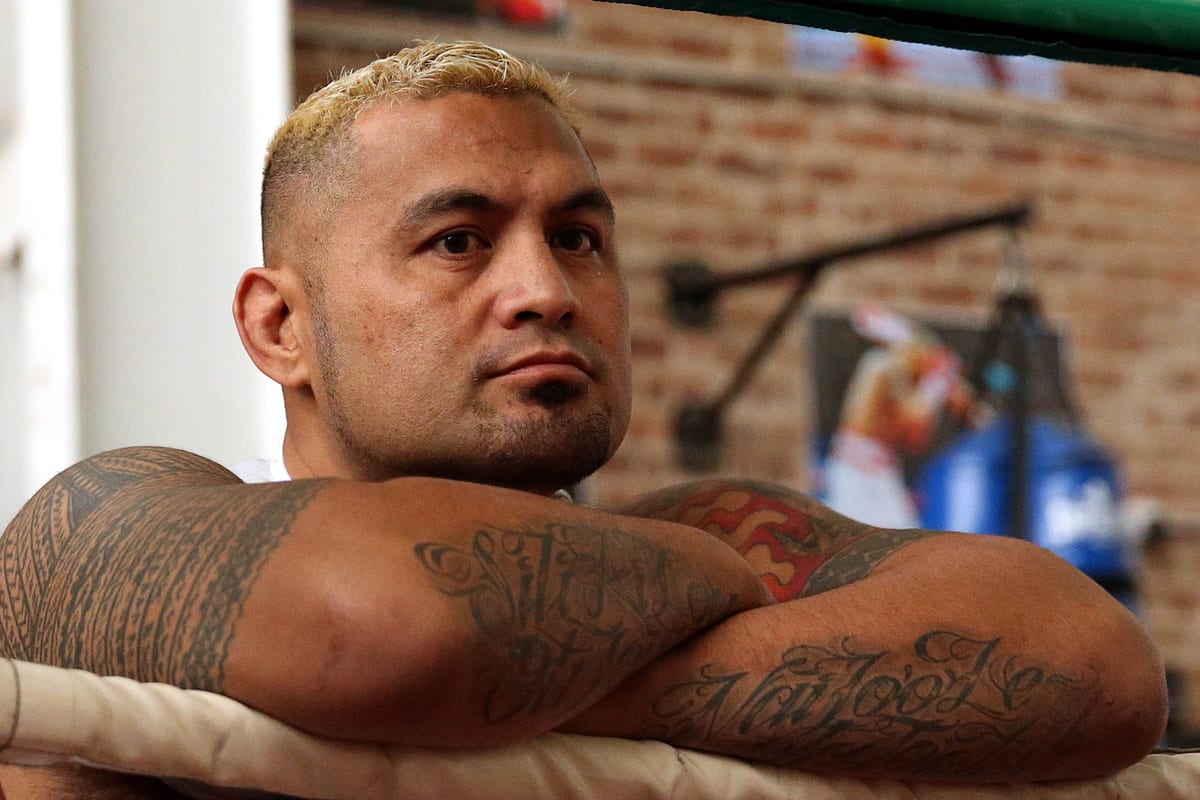 Never let it be said that Mark Hunt doesn't wear his emotions on his sleeve.
Now in his 43rd year, the veteran heavyweight competes this weekend opposite Curtis Blaydes in the UFC 221 co-main event in Perth, Australia, and in his two-decade fighting career has seen practically everything that the sport can offer. With that, he says, comes a feeling of peace from what can happen inside the cage.
Professional sports are notoriously difficult to walk away from for some. While Hunt is certainly approaching a vintage which will one day soon mandate he hangs up his gloves once and for all, the fact remains that Hunt is still a tough ask for anyone in the UFC's heavyweight fold — as Derrick Lewis discovered last summer.
But what is it about this particular line of work which still appeals to Hunt, even after all of these years?
"I can't explain it to you," Hunt said in an interview with the Sydney Morning Herald. "Only fighters now how it feels – to walk out there in front of the world."
Hunt has made that walk 26 times already in his professional mixed martial arts career, as well as countless other times in the realms of boxing and kickboxing, and with that type of experience comes a personal trade-off. In order to be successful, you must be at peace with what might happen inside the cage.
"I'm a modern day gladiator … give me that glorious f–king death!" he says.  "I say that to my wife and she says 'don't be stupid'.
"I'm prepared to give it everything. That's probably why I've been a fighter for so long at the top end – because I'm prepared to go and die in there."
With Robert Whittaker's injury withdrawal from the card, the focus shifts to Hunt as the most experienced homegrown fighter on this weekend's card in Australia. In Blaydes, he will meet something of a mirror image — a gargantuan heavyweight with a predilection to ending fights swiftly and with his hands.
"I don't really know much about Curtis – he's pretty new, I think he's a wrestler – I let my coaches do the research, I just prepare myself for a fight. I'm in there gunning hard. Whether I win or lose someone's gonna get their teeth smashed in.
"I love fighting at home, I love to bring my family along to watch – there's a lot of advantages … but at the end of the day it doesn't matter where you fight. I'm like a viking, I can fight wherever I want."
Comments
comments