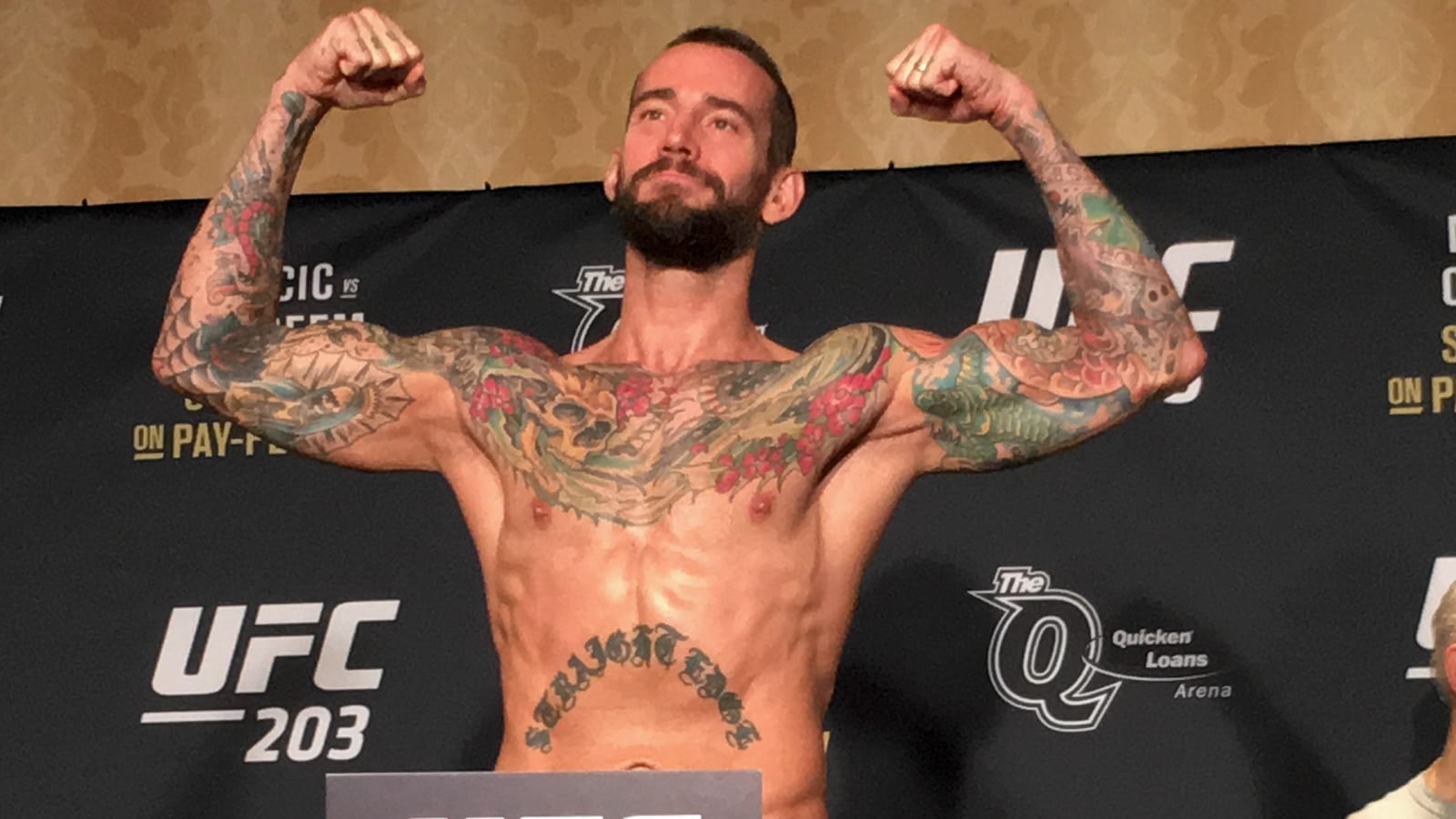 Ask and you shall receive.
More than 18 months since his first appearance in the octagon, CM Punk looks to be getting another opportunity to compete in the UFC. According to Ariel Helwani of MMAFighting.com, Punk (whose real name is Phil Brooks) is likely to be booked to appear at UFC 226, the event which takes place in June in Punk's native city of Chicago.
It is understood that the UFC are hoping to pair Punk with Mike 'The Truth' Jackson.
Punk's UFC debut in September of 2016 didn't go exactly as the former professional wrestler had planned, when he was taken down and summarily submitted by Mickey Gall inside the first round at UFC 203. Gall, who defeated Jackson to earn the bout with Punk months prior, has emerged as a genuine prospect at 170-pounds so it appears that the UFC are considering a do-over by pairing Punk and Jackson — both 0-1 as professionals — together this summer.
— Coach (@CMPunk) February 4, 2018
Since the submission loss to Mickey Gall, Punk has been continuing his training at Roufusport under the watchful eye of head coach Duke Roufus and has been actively campaigning for a second outing in the UFC. This time, though, you'd have to consider it his final opportunity in the Ultimate Fighting Championship.
UFC 226 takes place in Chicago on June 9th. No main event has yet been confirmed for the event.
Comments
comments