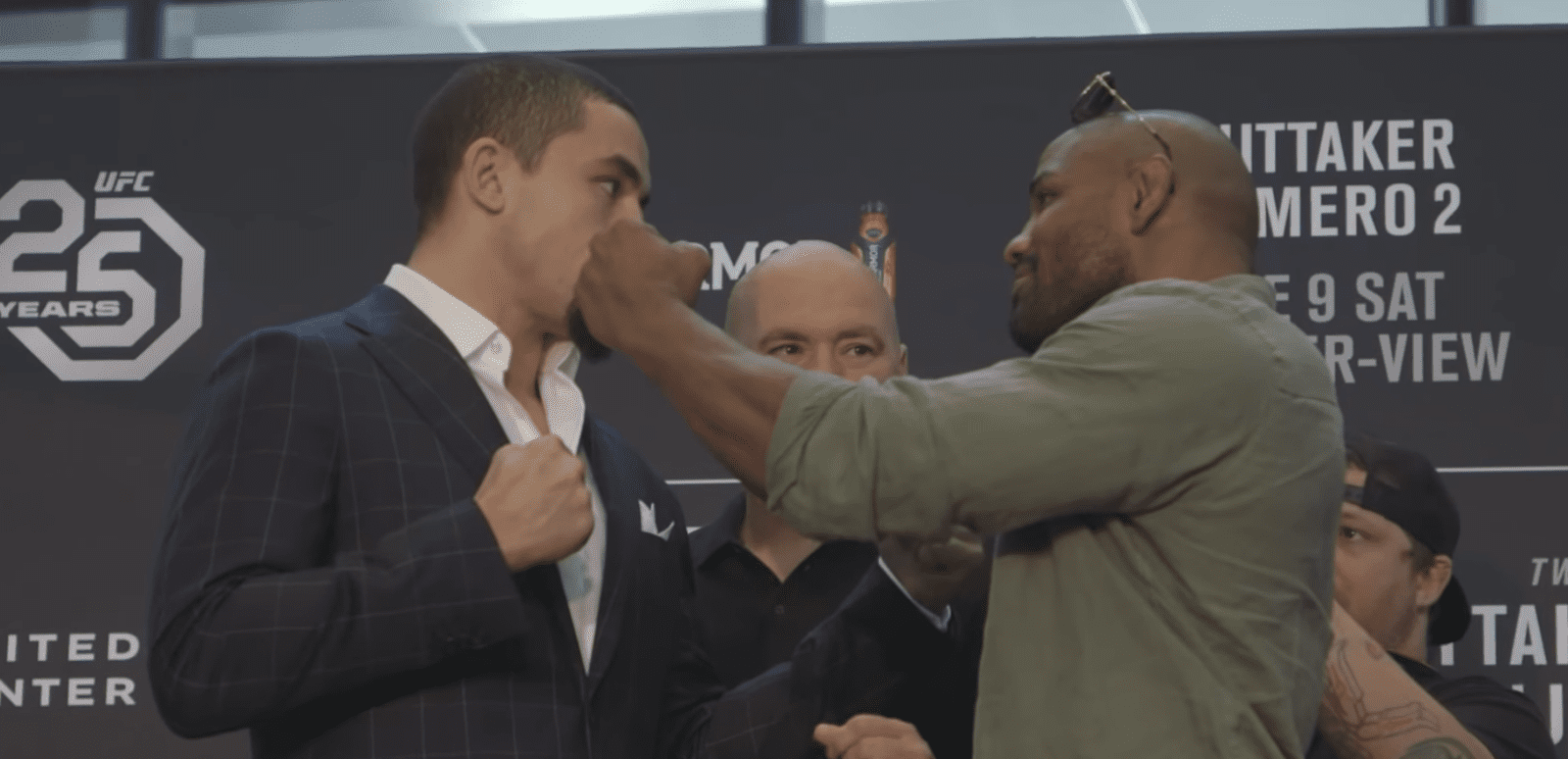 Tomorrow night at UFC 225, Yoel Romero will step in the Octagon against middleweight champion Robert Whittaker. He will not be doing so with a chance of winning Whittaker's world title.
Earlier today, Romero missed his mark by a mere 0.2-pounds after Illinois commission members told him to stop attempting to shirk excess weight and try to hit 185 on the scales as required (Romero had already weighed-in at 186-pounds and been granted additional time). After that, negotiations between the UFC and Whittaker's team began, and the champion agreed to face Romero tomorrow in a non-title bout instead.
Some details, such as the fine Romero will face, are still unknown.
For quite some time, the official news didn't emerge. Romero felt aggrieved by the commission, and believed that should he have been given the entire extra time, he would have been 185-pounds. Because of that grievance, Romero reportedly pushed for the title to remain on the line, at one point telling gathered reporters he would only fight for the belt.
It will remain the main event and continue to be five rounds.
Robert Whittaker is willing to fight Yoel Romero tomorrow in a non-title bout (it can't be for belt bc YR missed weight), his mgr Titus Day tells me. It's up to YR at this point and his team. "Rob is here to finish Romero and show he's the best in the world," Day said. "Period."

— Ariel Helwani (@arielhelwani) June 8, 2018
More from Day: "Rob is the consummate professional, mate, and so are his coaches. His weight cut last night and two hours after the weigh-in he was back to full fighting weight and feeling great. He's left no stone unturned for this and wants to win."

— Ariel Helwani (@arielhelwani) June 8, 2018
I'm came here to fight 👊🏽 #ufc225 @ufc pic.twitter.com/RZmKxCXQWd

— Robert Whittaker (@robwhittakermma) June 9, 2018
While Whittaker's acceptance of the bout keeps an exceptional middleweight contest on the card, it does provide some risk to the parties involved.
Should Whittaker lose to Romero, the UFC now have a middleweight champion holding the title despite having lost to his number one contender. That would no doubt mean a third fight between the two would be booked, despite the fact Romero has missed the middleweight cut off twice in a row, raising questions as to whether his body can handle the cut at his age.
Comments
comments