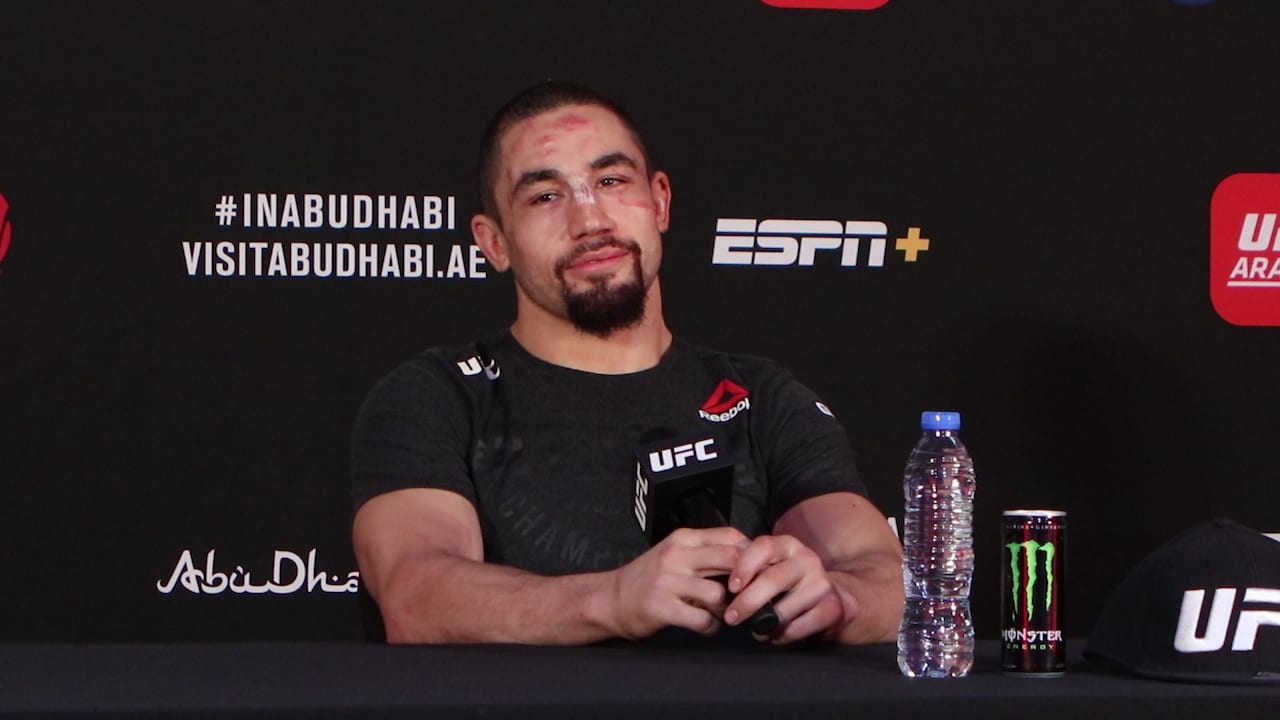 Robert Whittaker is getting straight back on the horse in the UFC middleweight division.
'The Reaper', a former champion at 185-pounds, came up short in his bid to reclaim the UFC championship when he suffered a second defeat to Israel Adesanya in the UFC 271 headliner in Houston, Texas last month — but undeterred in his bid for gold, Whittaker is set to return to the cage in June to take on another fighter high up the rankings ladder at 185-pounds, Marvin Vettori.
News of the potential bout was first confirmed by MMA Fighting.
"It wasn't part of the plan, but I was offered an opportunity, presented with it, and honestly, I don't have any injuries from the last fight," Whittaker said of Vettori on The MMA Hour. "There's a lot of things — just the date suits up, there's a lot of things that I had planned for after the date. And I wanted to get three fights in this year, so hitting a potential fight in June is a good day for me.
"All new challenges interest me," he added. "There's never been a particular fight that I'm like, 'Man, I want that fight because that fight interests me.' I've never really been like that. It's just more of, I haven't fought him before. And because my last fight was Izzy, so it was preparing for a rematch — rematches suck, and preparing for rematches suck, especially when you lost the first one. The amount of work and the thought processes that go through the camp and everything like that, it's a bit trying. So to break away from a rematch and to fight a new face, some new blood, yeah, it's interesting."
Much like Colby Covington in the division below him, Whittaker finds himself in an unusual position of being among the elite in his weight class but already holding two defeats to the man who holds the gold. Dating back to 2014, Whittaker has only been defeated by Israel Adesanya but holds extremely credible wins against the likes of Darren Till, Derek Brunson, Kelvin Gastelum and Jared Cannonier — but it remains likely that a win against Vettori will need to be joined by a couple of other big names on his resume before a third date with Adesanya is possible.
Comments
comments