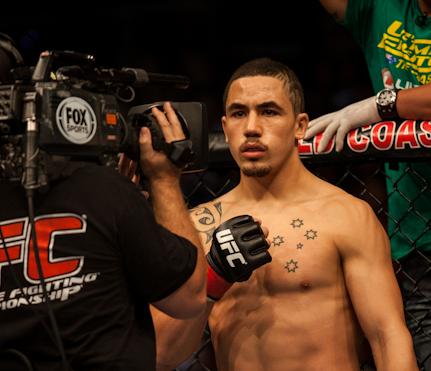 When Israel  was booked to face Anderson Silva at UFC 234 in February, it's hard to not imagine it was done with an eye on the main event between Robert Whittaker and Kelvin Gastelum.
A big fight Down Under, it's easy to think should something happen to Gastelum or Whittaker, Adesanya would easily be bumped up to main event status and fight for the world title. Should that happen, however, you can expect middleweight champion Whittaker to be less than impressed.
"I think I've mentioned it before, back-ups are bullshit," Whittaker said, speaking with Submission Radio. Like, it's ridiculous. If whatever happens and Kelvin can't fight and they replace him with a dude that's, what – two foot taller, like, lanky, fast. Like, complete different build. Like, what do you want me to do? It's like getting a formula one car and test racing it and then day of the fight saying it's rally event now. Yeah, cool.
"Don't get me wrong, like, I'm sure no matter what happens I'll prevail. That's the sort of dude I am. I'm sure I can work on the fly. I think that's why I'm one of the best fighters in the world. But it's all about stacking chips in your favour. Everyone at the top is there a for a reason. And I think it's unfair. I think it's unfair."
Check out the full interview courtesy of Submission Radio below:
Comments
comments