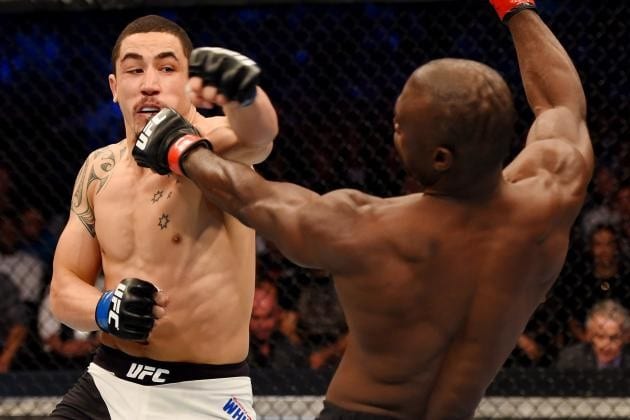 Robert Whittaker has somewhat flown under the radar since being awarded the UFC's middleweight championship.
In July of 2017 he defeated Yoel Romero to claim the organisation's interim 185-pound title, which was later upgraded to the official title after Georges St-Pierre vacated shortly after defeating Michael Bisping at UFC 217 a year ago. Whittaker has fought just once since, another win against Romero.
Whittaker's absence can be blamed on a serious staph infection which went undiagnosed for some time, even spreading to his stomach and putting paid to a scheduled title defence against Luke Rockhold in Perth, Australia.
Breaking: Robert Whittaker vs. Kelvin Gastelum title fight targeted for UFC 234 on Feb. 9 in Australia. Whittaker will get another chance to defend his title at home, after having to pull out last year. https://t.co/P8BN0gGB7m

— Brett Okamoto (@bokamotoESPN) November 3, 2018
Well, as per ESPN's Brett Okamoto, Whittaker will get a second opportunity to defend his title on home soil after it was revealed that he will face Kelvin Gastelum in the featured bout at UFC 234 in Melbourne in the second week of February.
"We do," said White, when asked by ESPN if the promotion has plans for a middleweight title bout. "We'll announce that when it's time. It'll be in Australia.
White also stated that discussions have taken place internally about booking Chris Weidman for the same event, should something happen to either Whittaker or Gastelum in the lead-in to the championship bout. This, one suspects, is contingent on Weidman defeating Ronaldo 'Jacare' Souza on Saturday night at UFC 230.
Comments
comments