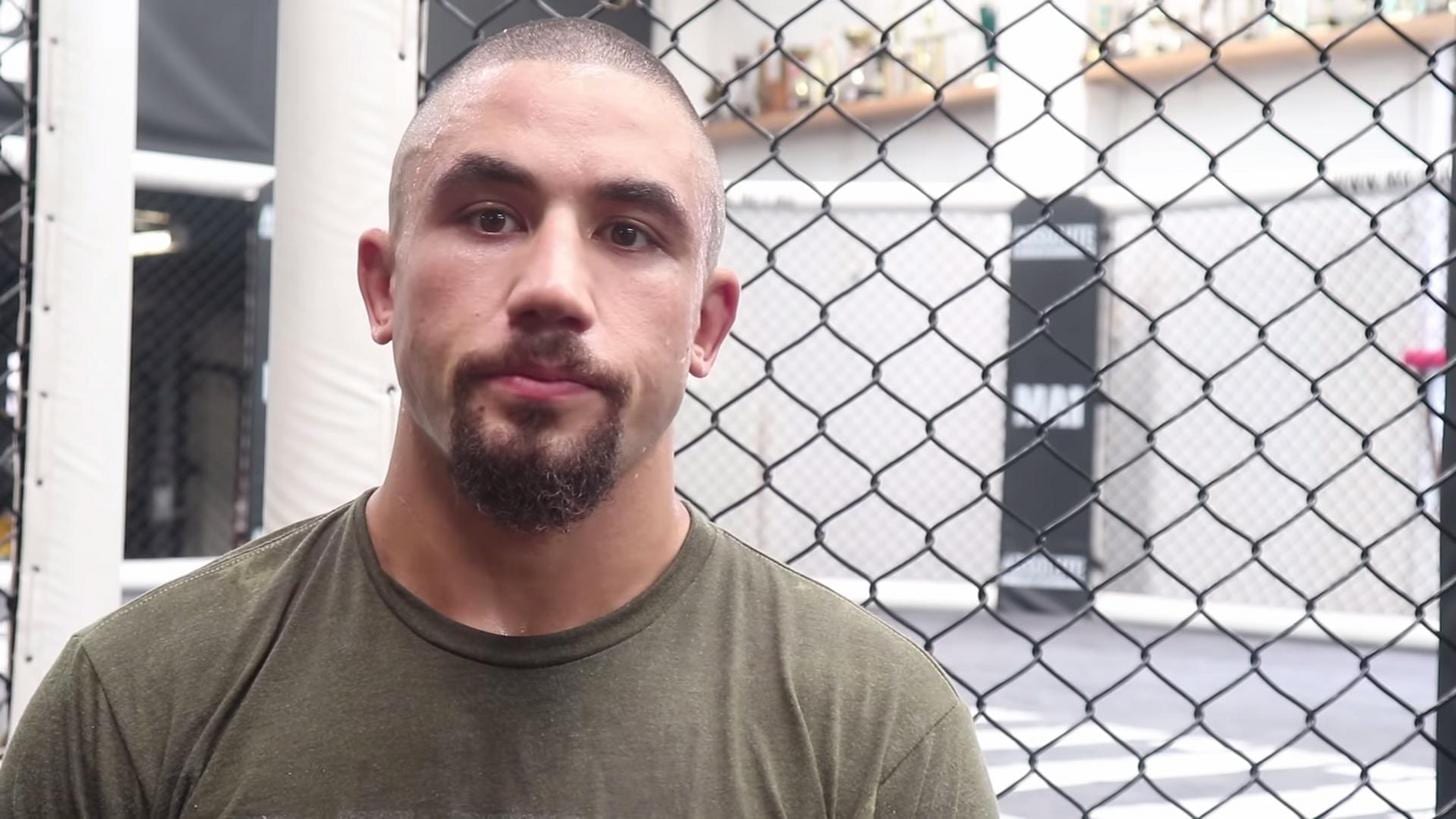 It might be Israel Adesanya who's currently getting all the headlines connected to Jon Jones, but Adesanya's next opponent and middleweight champion Robert Whittaker actually fancies a go at the 205-pound king himself.
Speaking on Submission Radio, Whittaker acknowledged the recent back and forth between Jones and Adesanya, but noted it was a challenge he'd rather take on himself than leave to the interim champion.
"He's kind of cleaned out his division. It's one of those things, like, yeah, we'll have to wait and see. I'm gonna fight Adesanya, then I'll be a little free myself," Whittaker said. "I'll definitely move up, not down. But if he's (Jon Jones) looking for opponents, that's a fight, that's a great fight."
Naturally, any time a man steps in to face Jones in an Octagon, they find themselves the underdog — something Whittaker himself realises — but Whittaker feels the affair would be closer than some would think.
"I think I could just give him a run for his money," Whittaker said. I surprise a lot of people and I'm full of tricks, and I think the intensity I bring into a fight is something that a lot of people aren't prepared for. But he's a great fighter, he's super, super dangerous. I'm under no illusion how hard it would be, and yeah, I think it would be fun."
Of course, first up is a fight with Adesanya later this year, likely in a stadium in Australia. After that, however, and anything is possible.
"Well, while I was making my run through the middleweight division and fighting in the division, it was very hard for me to plan outside of the division," Whittaker said. "Obviously, all my focus has been on the division and doing work there and making waves and making moves there. But seeing Jon Jones looking for opponents and then idea of moving up, I don't hate that idea."
Besides. It's not like Whittaker gives Adesanya much of a shot in any potential fight with Jones.
"I think Jon Jones would kill him," Whittaker said. "Yeah, I think it's silly, but then Israel just kind of take jabs and bites out of everyone, doesn't he? Yeah, he's got a big mouth."
Comments
comments