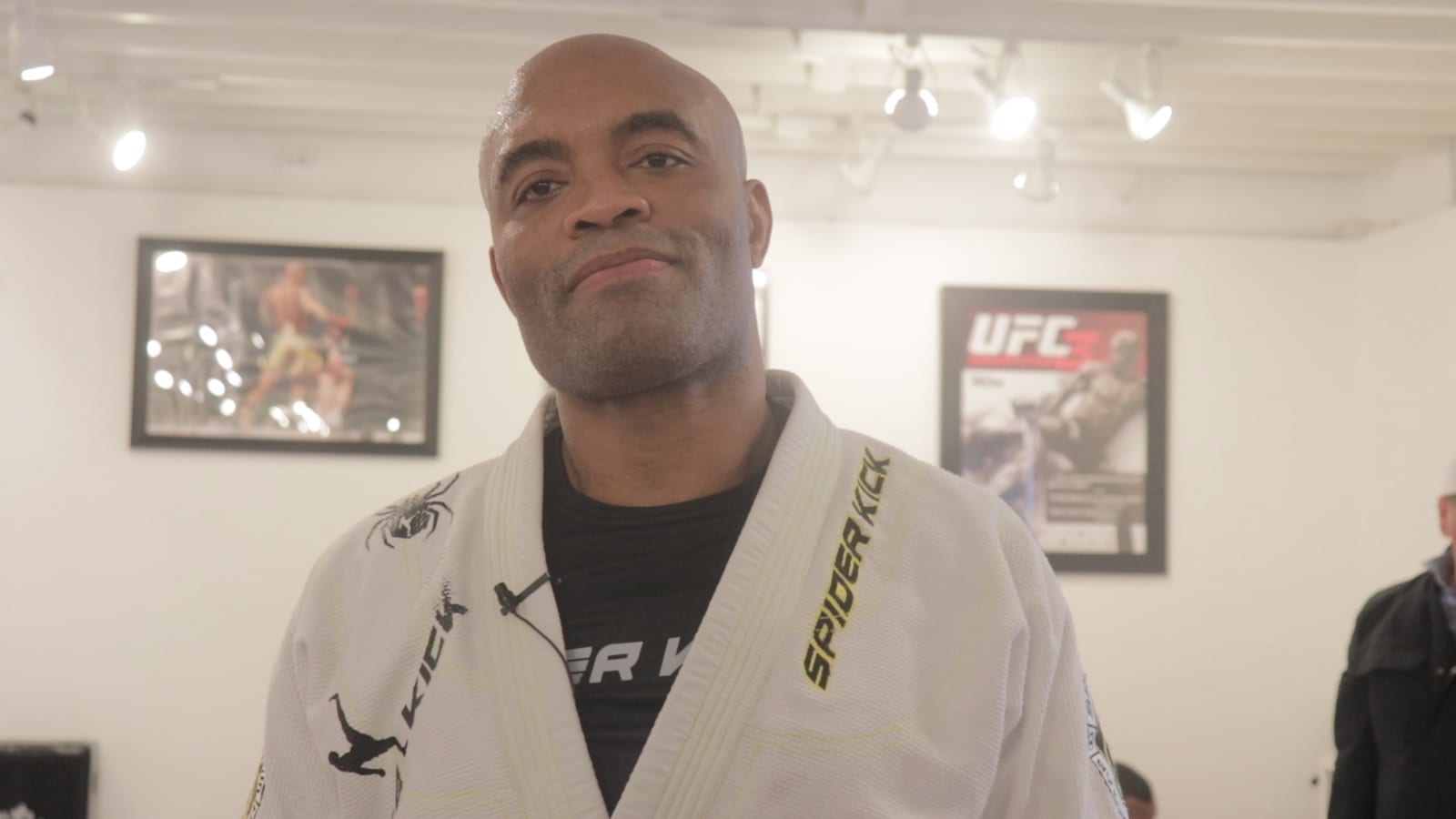 The third name in the Jon Jones – Israel Adesanya war of words has spoken.
For those unaware, Jones and Adesanya have been having something of a back and forth recently, with Jones seemingly angered by comments made from Adesanya, who in an interview with TMZ said he'd "killed one G.O.A.T." and was targeting a second in Jones.
Jones took to his social media to claim Adesanya was speaking out of turn, and that the middleweight should stay in his own division to avoid an embarrassing defeat. And, according to the G.O.A.T. Adesanya originally referred to, Anderson Silva, Jones may have a point.
"The way I see it, as an athlete, he disrespected Jon Jones," Silva said, speaking at a media day (via MMAJunkie). "I think for the business, for (UFC President) Dana (White), it's great. It's great business for the UFC. Regardless of whether they fight or not, the UFC wins – and the fans. But there is a lack of respect. I think he crossed the line a bit."
Not that Silva thinks it's a sign of poor character from Adesanya, more just inexperience and the ignorance of youth.
"With time, he'll learn how to deal with those things," Silva said. "I think he has to respect everything Jon Jones has done. It's two great fighters. In the future, who knows – they might fight. But I'm from a time when you have honor. You respect everyone's space. And that's my opinion.
"That's my personal opinion because Israel is young and Jon Jones has a great story for a long time in this sport. I think Adesanya needs to respect Jon Jones, but for the business, it's good for Dana. I respect all fighters, especially Jon Jones. Jon Jones is my young brother and I don't have a problem talking about Jon Jones. He's the best fighter in the world."
Comments
comments