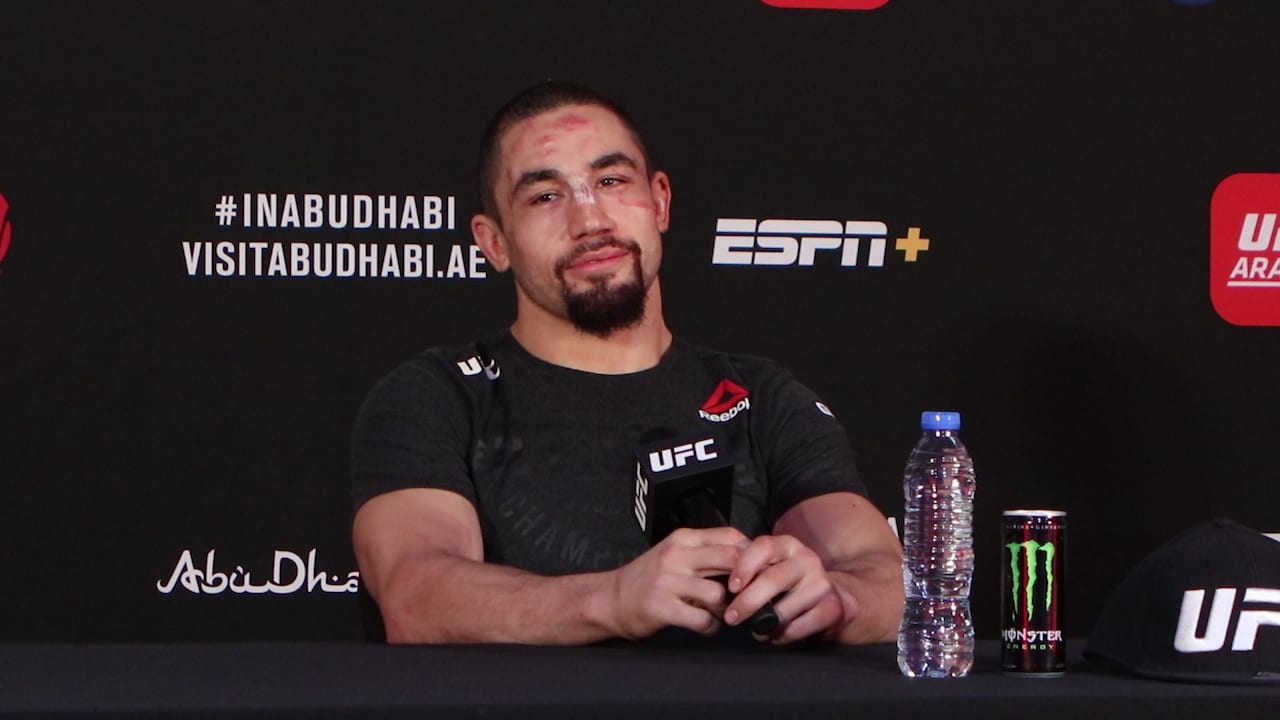 Nobody likes losing but if you're going to take an 'L', you better learn something from it.
At UFC 290 earlier this month, former UFC middleweight champion Robert Whittaker lost for the first time in nine years to a man not named 'Israel' when he was finished in the second round by the surging South African contender Dricus du Plessis in Las Vegas, surrendering a likely title shot to his opponent in the process.
But what hurts more than the defeat was the nature of his performance. Whittaker entered Las Vegas proclaiming that he was going to give one of the finest performances of his career, but says that instead he gave one of the worst — and opening for the first time since the loss, he said that it has emboldened him to pursue higher standards which — he hopes — will provide him an undefeated ending to his career.
View this post on Instagram
"That's the hardest part about about the loss is just that I know I can do better," Whittaker told the MMArcade podcast, via MMA Fighting.
"I beat myself, in a funny sense. It's not performing. And a lot of the other athletes and a lot of the other fighters will tell you about it, and they'll talk to you about it and they'll say, when we're asked a question, 'Are you scared?' No, no, it's never fear of my opponent or fear of getting beaten up or fear of getting hurt. It's fear of failing to perform. It's fear of going out there and not doing what you trained for the last four months, four hours a day in the gym, seven days a week — and then to go in there and do none of it.
"That's the most upsetting part, because not only did I lose — losing is one part — but I didn't do anything I worked on, and that's just disappointing because I've only got myself to blame on on that," Whittaker added. "And this isn't taking anything away from Dricus, because Dricus, he trained, he showed up ready to fight, and he fought, he turned up. And that's half of the fight, isn't it? And I didn't. I didn't. It's a funny job to not turn up in, mate. Let me tell you.
"It is what it is. I do believe that this was the kick in the ass I needed to really take me to the next level," Whittaker said. "It helped me align a few of my goals, like goals of titles and winning and beating Izzy and now Dricus. I want to finish my career never losing again. I want to finish my career undefeated from this point."
Comments
comments