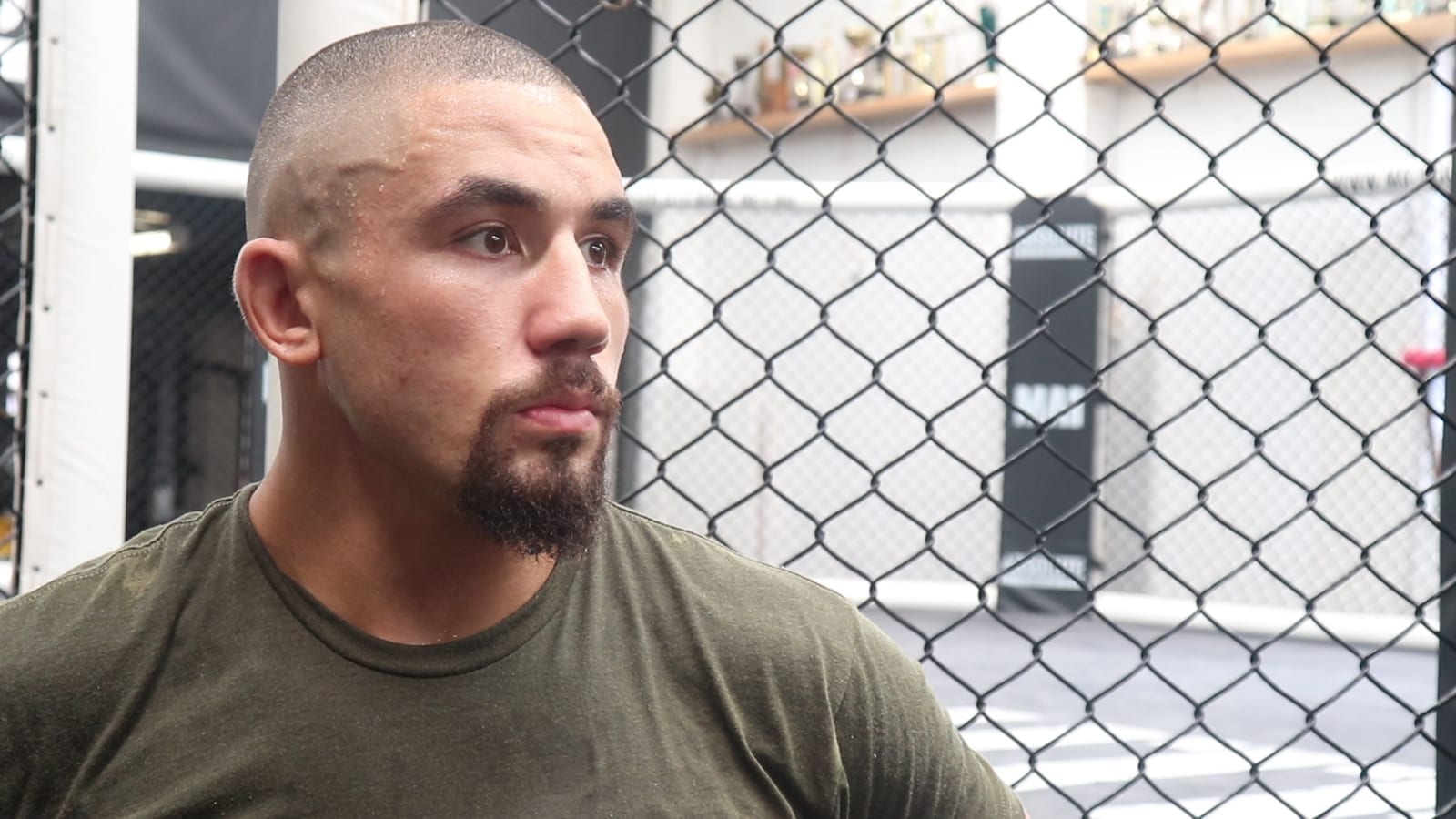 Robert Whittaker has an interesting proposal for Darren Till.
Whittaker and Till were reportedly ready to meet in August at UFC Dublin, only for the coronavirus pandemic to emerge and seemingly take international events off the table for the UFC.
Instead, as repeatedly stated by UFC president Dana White, the UFC are building infrastructure on an island for overseas fighters to come and compete on. Should they want to keep Whittaker vs. Till in the picture, that would seem the most likely venue as to where the two will meet.
If that's the case, then Whittaker has an idea.
"I really want to come to some sort of agreement with Daz — because I feel like he gets it — that we just don't train at all," Whittaker said, speaking to Ariel Helwani of ESPN. "We just don't train, we do a catchweight at like [195-pounds] and just rock up. Bro, I love that and I'm sure he would love that too. We just dip and chips it up until August and then get in there and light it up.
"He gets it."
It's an attitude that seems to encapsulate Whittaker's opinion of Till, whom he's openly happy to praise despite the likely chance they'll end up hitting each other in the face.
"I think me and Darren could be mates, he seems like my sort of cat," Whittaker said. "I think he's a cool guy and I'm stoked to fight him but he's like one of the guys I can't wait to punch on because, honestly, I feel like between me and him, punching on will make us tighter. We'll become better friends afterwards. That's just the sort of guy I think he is, and I think he gets it too. Afterwards, we'll hit the beers — hopefully not too many — and we'll see what happens."
Update: Till responded to Whittaker's proposal via Instagram with a simple, "I get it & I want the same thing. #Rob? #Dip?"
Now that we aren't cutting weight rob? @robwhittakermma
Shall we just use the fight week time to our advantage, drink ? Dip ? And game ?
Might aswell…

— Darren Till (@darrentill2) April 29, 2020
–
Comments
comments