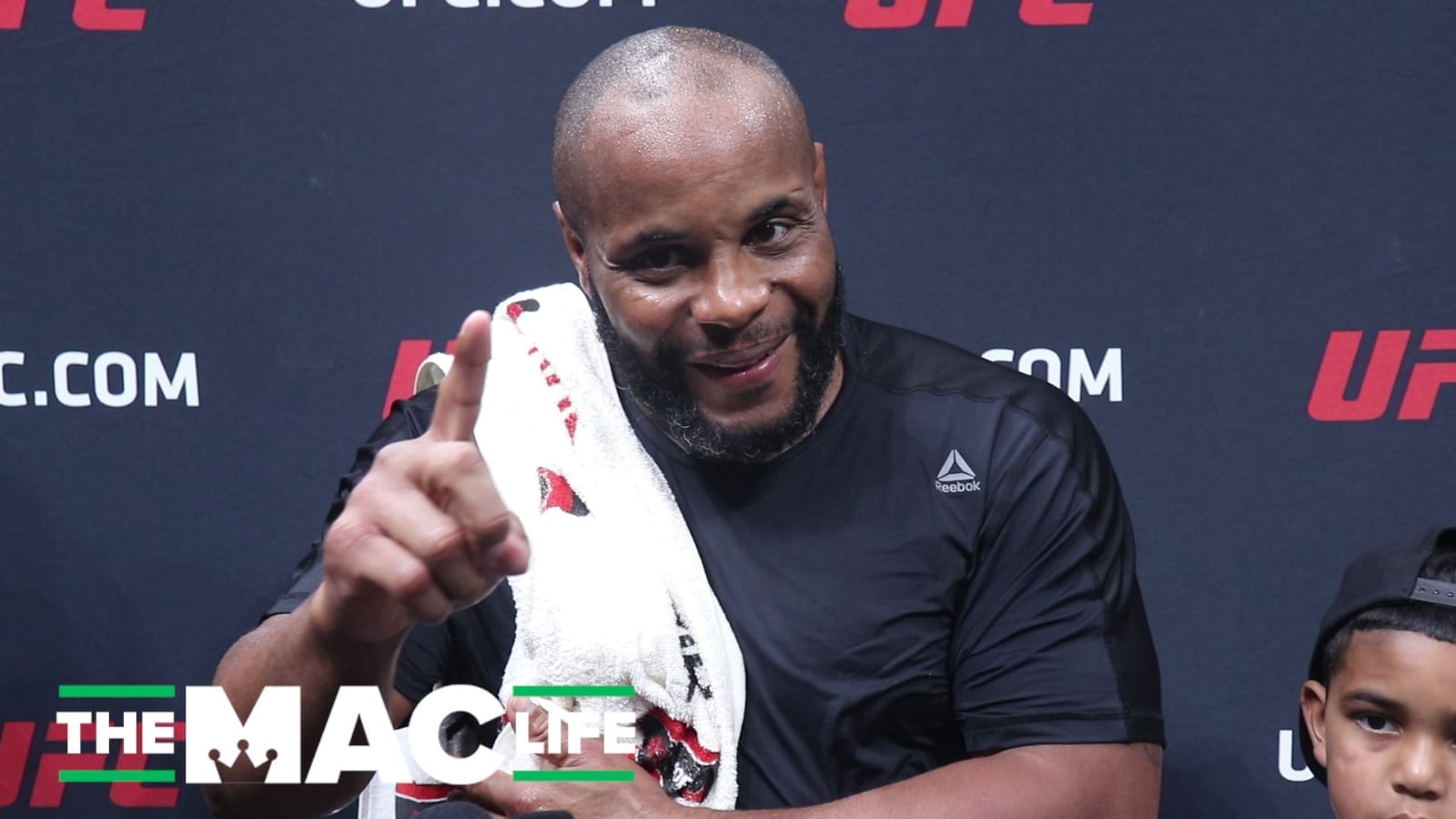 Daniel Cormier is about as credentialed a wrestler as anyone in mixed martial arts. 
The former two-time Olympian and captain of the US wrestling team has rarely strayed too far from his roots throughout a mixed martial arts career which has seen him win multiple world titles across two different weight classes. However, his two fights with Stipe Miocic to date were both finished by strikes — with each man winning one apiece.
And far from doubling down on the boxing element of element of his fight game, Cormier says that he intends to  go back to his roots for the rumoured third fight with Miocic later this year.
View this post on Instagram
"I've got to get back to wrestling," Cormier told MMA Fighting of his thinking ahead of the Miocic rubber match.
"I've got to get back to guys like you Kerry, who are actually going to be able to tell me that ain't enough. I have Bob [Cook] and my coaches do but I need to have that. Like Jamill [Kelly], when I was making 205 [pounds], Jamill would come and do the weight cuts with me. It wasn't enough, he'd say that ain't enough. Shawn Bunch does my weight cuts with me and if he thinks 'DC, you gotta get back in there a little bit before we go home, you've got to do that.'
"But you've got to have those guys that knew you before all the fame, all the money and all the attention to really put you in your place. I think you know me in a way and I'm wrestling and I'm not doing enough, you're going to tell me I'm not doing enough. I'm putting together a great camp for this last fight and I can't wait to get ready."
For Cormier, someone who has spent a lifetime in athletics, it will be the last time that he puts his body through a fight camp ahead of a prizefight.
"I'm going to fight Stipe Miocic one last time and then I'm going to be done with this whole thing," Cormier said. "I love this sport. I'm a competitive guy. Getting away from competition is going to be tough but I know that to win the heavyweight championship again is the right way to go out.
"Stipe and I have a fantastic trilogy. He's a wrestler himself. Very respectful guy. Firefighter. Tough guy. But I need to be the champion as I'm done with this thing."
Comments
comments