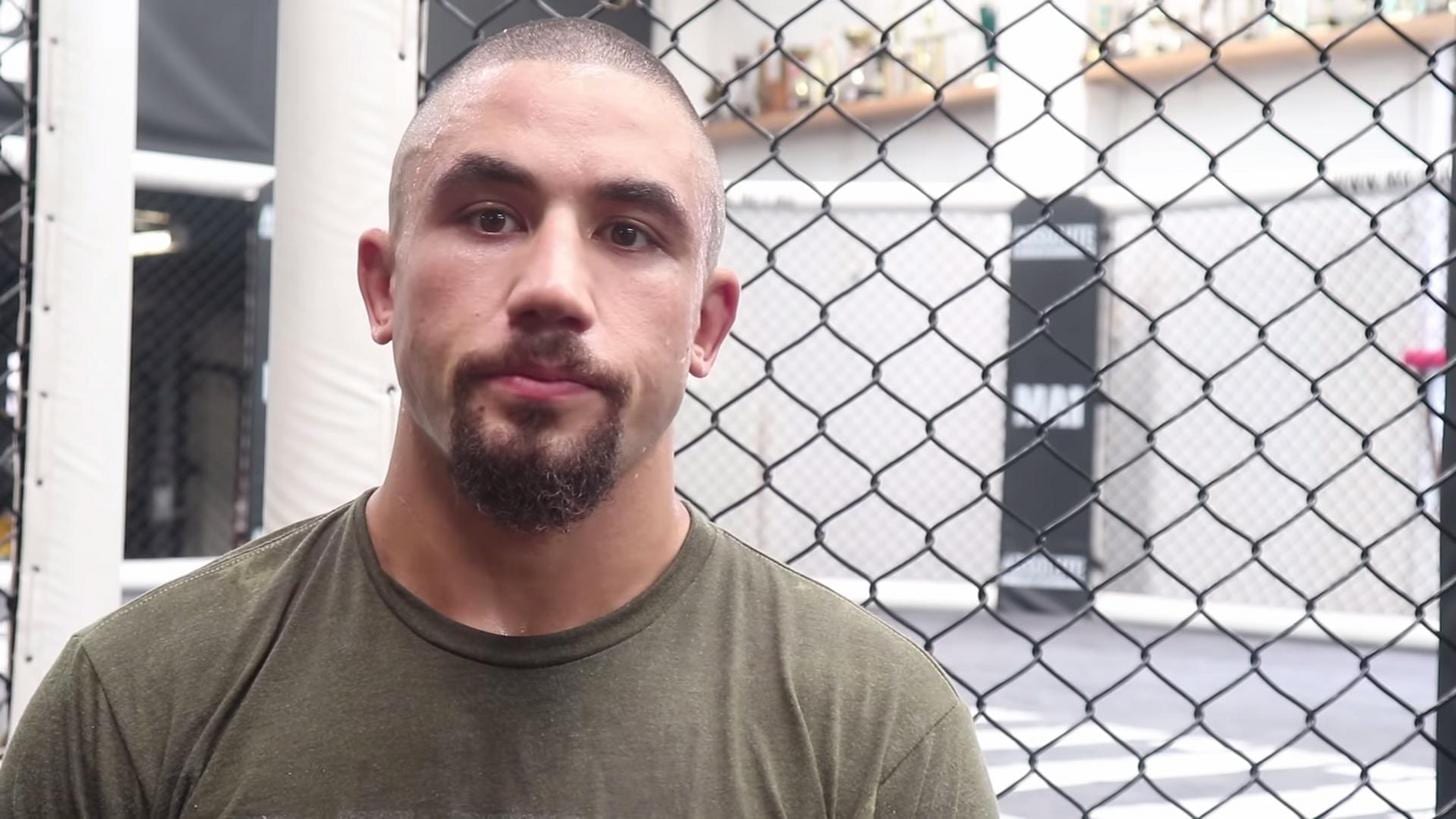 Robert Whittaker has started to open up about his time away from the cage and just why he felt the need to put his sporting career on hold.
Essentially, after putting so much of his life into the sport, Whittaker felt an intense mental burnout, and lost the drive to get into the gym or compete. Earlier this year, he was supposed to meet Jared Cannonier in his first bout since losing the middleweight title to Israel Adesanya, but eventually withdrew from the contest for reasons unknown to the public.
"It's just like anyone else — sometimes you get up and don't want to go into work," Whittaker said, speaking to ESPN's Ariel Helwani. "And other days it's like you want to go to a hospital to call in sick. You can't just jump to the conclusion that you're burnt out. … I was just not enjoying the process at the time."
It's understood that losing a world title can be devastating to a fighter, and can easily affect their determination to continue for a while. For Whittaker, however, losing to Adesanya only opened his eyes to the fact he wasn't feeling himself for quite some time.
"Before the fight, I have to believe I'm the best ever — once you allow doubts in your head you've already lost," Whittaker said. "Physical health, best I've ever been, mentally, maybe not, but it is what it is. I felt great, I just didn't fight very well.
"[Defeating Adesanya] would be like putting a Band-Aid on a knife wound and the fallout would've been worse. The loss forced me to face it and deal with it."
Comments
comments