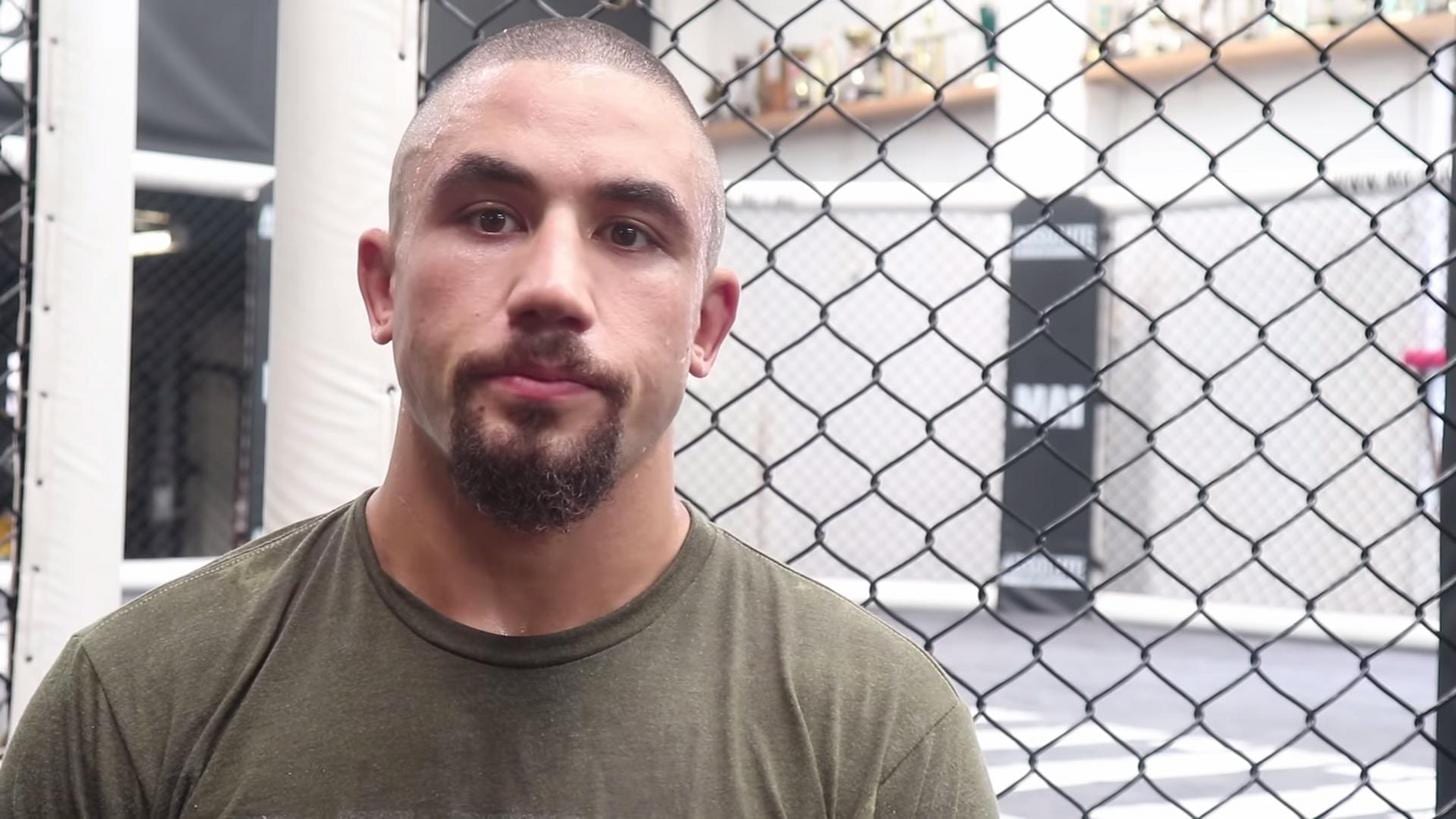 Israel Adesanya might be the first of Robert Whittaker's opponents to truly aim trash talk at the champion, but you're not seeing a reaction just yet.
Whittaker and Adesanya recently came face to face for the first time since their fight was announced in Las Vegas last weekend at a press conference, where Adesanya took an opportunity to fire verbal shots off at his next opponents.
In Whittaker's eyes, however, it's just noise that all becomes irrelevant as the fight draws closer.
"I guess the biggest difference for this fight and this opponent is that he's got a problem," Robert Whittaker said, speaking with ESPN. "He's kind of like arguing by himself. All my other opponents realize they're not gonna get a rise out of me and they're just chill and we fight. In the weeks coming we've got a fight. Face-to-face, you know. We can resolve our differences then. It's different with him because he has a one-man argument. So yeah, I don't care. It is what it is.
"I find some of the things he says funny as well. The thing is, I'm kind of under a rock. I don't realize a lot of things are going on around me until people tell me. So I'm not very social media aware of what's going on. It's like someone will come to the gym and be like, 'hey man did you see what Izzy said about you?' And I'm like, 'nah tell me.' And then they tell me in their words and it's funny. I guess I'm just not aware. I'm just not very aware."
–
Comments
comments