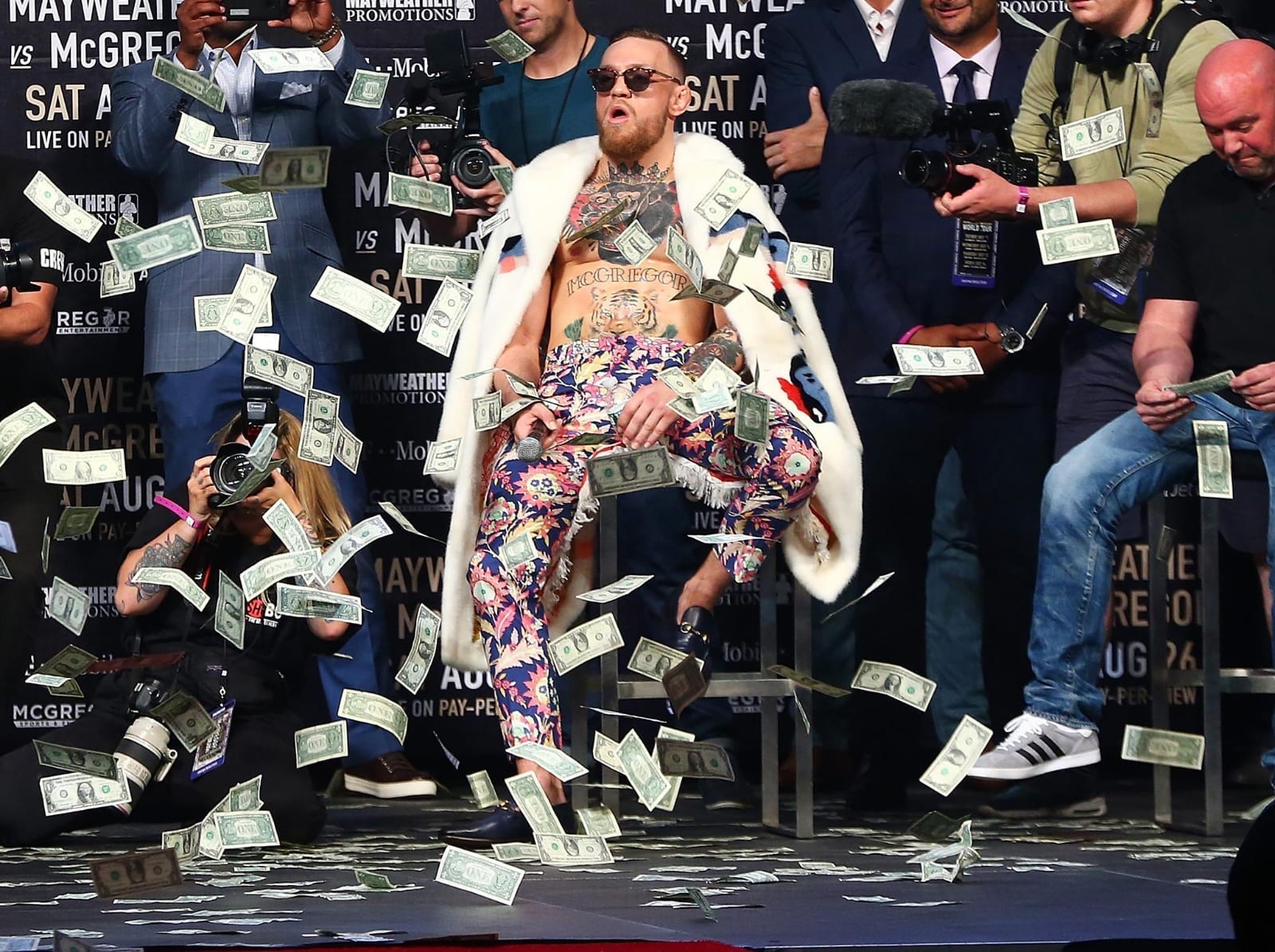 Four years to the day after Conor McGregor knocked out Chad Mendes to claim his first UFC championship, the Irishman has laid claim to being one of the world's highest paid celebrities after new figures were published by Forbes.
Despite fighting just once in the last 12 months, McGregor's portfolio now extends far beyond the fight game exclusively. His brand of Irish whiskey, Proper No. Twelve, has been an incredible success since its official launch less than a year ago with initial sales surprising even those who were involved in its production. In addition the third drop of the August McGregor line recently occurred — one more element of McGregor's ever-developing empire.
The above, along with various sponsorships and promotional deals, add to McGregor's estimated income ranking his 65th globally among cultural or celebrity figures.
Last month, the same publication listed McGregor as one of the world's highest paid sportsmen for the fourth year running.
His ranking places McGregor above the likes of Kyrie Irving, Drew Brees, Simon Cowell, Paul Rudd, Jerry Seinfeld, the entirety of both Guns N' Roses and The Rolling Stones, Rory McIlroy and, amusingly to McGregor himself, Chris Evans, the actor known for playing Captain America in the Marvel Cinematic Universe.
I'm Captain America now 🇺🇸 https://t.co/PR5f1UXj24

— Conor McGregor (@TheNotoriousMMA) July 10, 2019
US pop star Taylor Swift tops the chart, some $15 million ahead of Kylie Jenner with the rogue's gallery of Kanye West, Ed Sheeran and Lionel Messi making up the rest of the top 5.
Another element to McGregor's financial success has been his dominance of the all-time pay-per-view totals, with three of his fights making the list for the top ten PPV events — across all sectors — in history.
Last month's Forbes list of sports star's wealth placed McGregor above the likes of Rafael Nadal and Paul Pogba.
Comments
comments