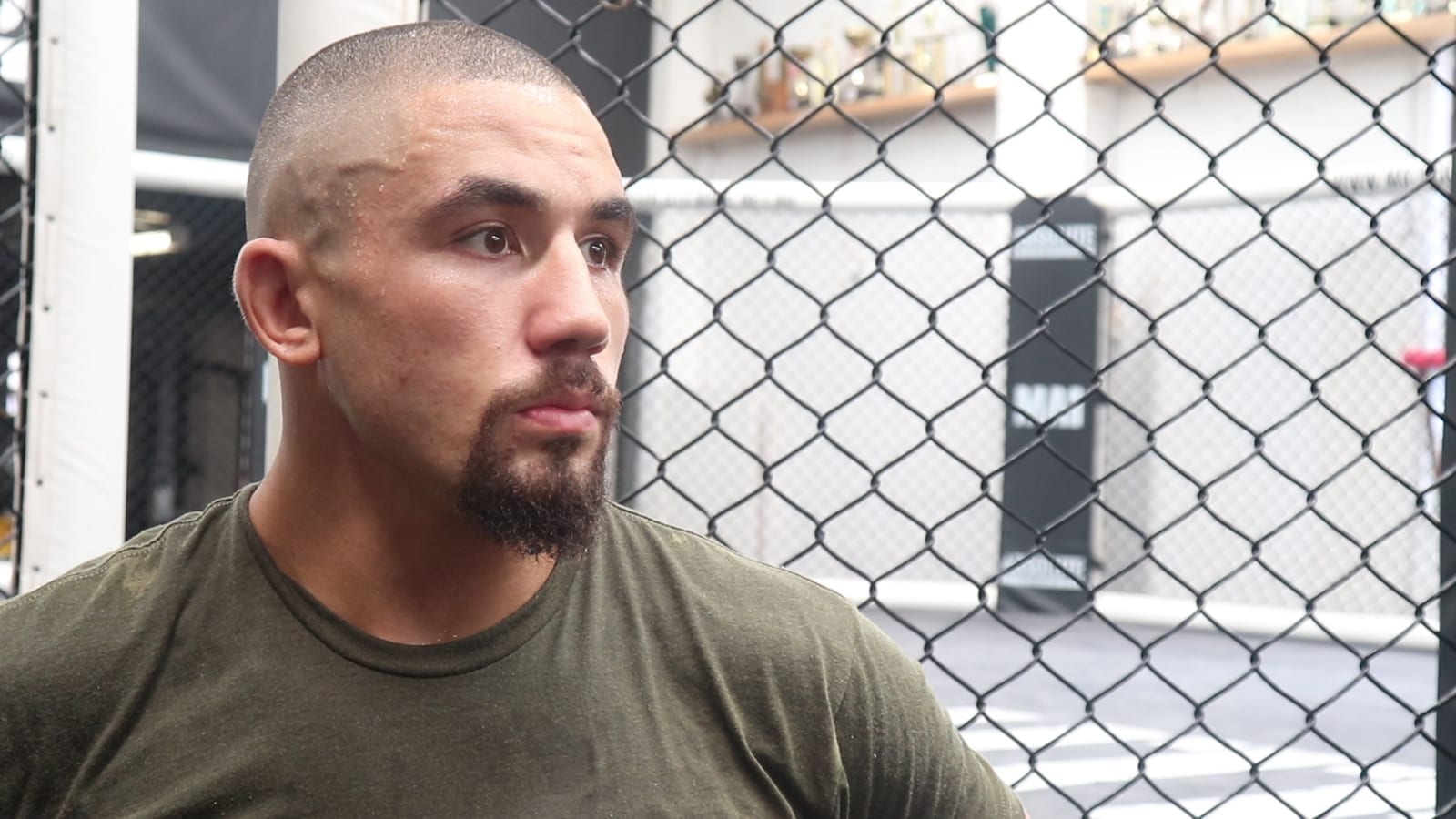 Robert Whittaker may have watched Israel Adesanya go to war with Kelvin Gastelum last Saturday night, and appreciated the show his two fellow middleweights put forth, but don't expect him to sign off on taking part in a back and forth battle himself.
Whittaker is set to meet Adesanya later this year after the New Zealander defeated Gastelum and emerged from UFC 236 with the interim middleweight title. According to Whittaker, who spoke on Submission Radio this week, it's not that he's thinking of an easy night with Adesanya, but he can't complain about who won the fight.
"Now, I'm not saying that Adesanya is an easy fight for me. I think stylistically he matches up much better with my own style," Whittaker said. "Stylistically, I always wanted to fight Adesanya. Gastelum is just a keg. He's a keg. When I was watching him fight Adesanya, that's the fight that I was expecting when I was gonna fight Gastelum. Like, that's the fight I had prepped for 12 weeks, and like, that's the fight I had in mind when I was almost gonna fight him in Melbourne. And I'm happy, I'm very happy Adesanya had that fight."
Now, Whittaker is left looking forward to fight night, and is quick to rule out any potential similarities between his own fight with Adesanya and the one that took place last week.
"Nah, it won't be a war. Not with me and him. It's gonna be short and sweet, brother, trust me," he said. "I guarantee you, I guarantee you."
Interestingly, Adesanya looks as if he'll be the first opponent Whittaker has ever faced that will fire verbal shots at the champion. Usually, no doubt in part to Whittaker's own calm persona, foes are respectful in the lead up to fights. With Adesanya though, there's already been some back and forth and only looks as if more is on the way.
As usual, however, Whittaker remains unfazed.
"It might be Australian culture, because I have thick skin," Whittaker said. It takes a lot to get under my skin, and to be fair, I honestly don't care. I just don't care. People think I'm the nice guy, and it's like, I'm not being nice, I just don't care. Like, what you're saying, that doesn't faze me, cause I don't think about it. I don't think about you when I go home, I don't think about you ever. Like, ever. And like, obviously now I got in trouble, like, UFC want me to do more things and different reporters and journos try to push the fight and they try to push tension and create a rise out of me, but the thing is, I just don't care. Like, you sell the fight. Yeah, I'll rock up and put it on you. It doesn't matter."
Comments
comments