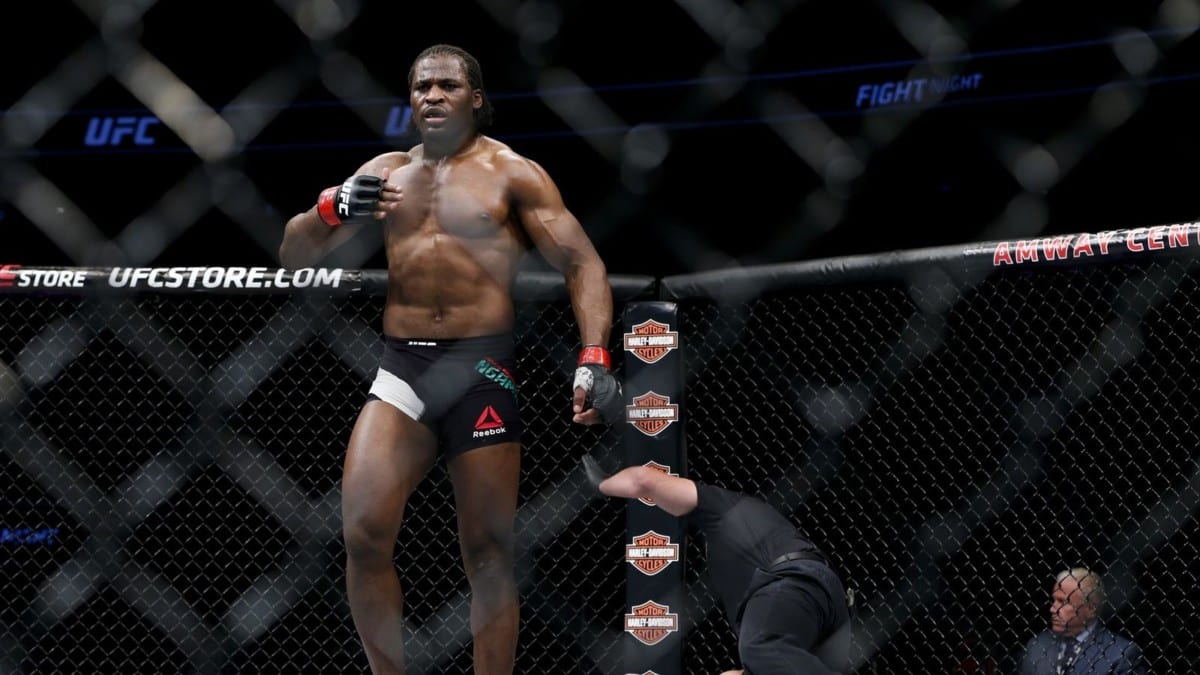 Francis Ngannou's attempt to seize the UFC heavyweight title from then-champ Stipe Miocic in January of last year was one of the most anticipated contests to determine that particular prize in recent UFC history.
The Cameroonian fighter had laid waste to a successive former world champions in Alistair Overeem and Andrei Arlovski, both by devastating first round knockout, but when he faced Miocic he was thoroughly undone through five rounds, providing evidence that perhaps the behemoth slugger remained a little undercooked when it came to reaching the sport's upper echelon.
A second loss on the bounce, in a frankly bizarre fight against Derrick Lewis, signposted that Ngannou had a lot of work to do to overcome a gun-shy attitude which had crept into his game. Two wins since then against Curtis Blaydes and — most impressively — Cain Velasquez, again both by first round KO, showed that measures have been taken to arrest his poor form.
Ngannou's next outing comes against another former heavyweight champion in Junior Dos Santos at UFC 239 in July. A win against the Brazilian, considered by many to be the division's best pure boxer, would set in stone Ngannou's status as a top contender once again and get him a path to gold that he feels he has earned.
"After the last fight I thought I would get the title fight back, but it didn't happen, I don't know why," said to the media last week as transcribed by MMA Junkie.
"I'm so happy to have the fight against Junior. He don't have the belt, but we all know he's a champion. We have seen him since he comes back, he looks like a champ."
However, the identity of champion Daniel Cormier's next foe remains a mystery. Brock Lesnar has been linked with an MMA comeback for well over a year (in a fight that 'DC' wants), while Miocic is also understood to be on the doorstep of a return bout with the fighter he lost his title to but once that particular logjam clears up, Ngannou says he will be there waiting.
"I think after this there will be no issues with the belt," Ngannou concluded. "It's the only thing that makes sense."
Comments
comments