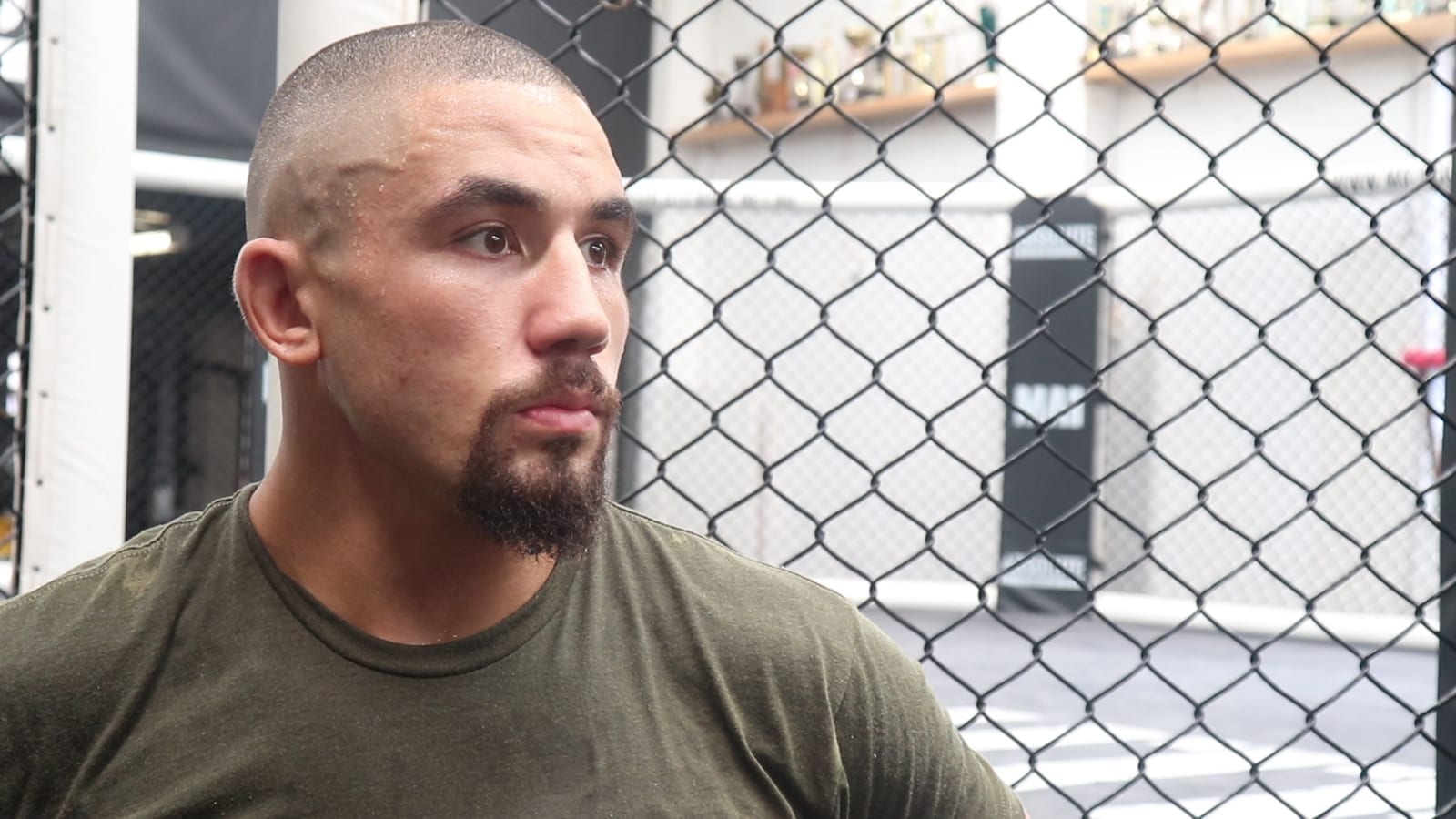 Robert Whittaker knows his sudden withdrawal from UFC 234 has caused the middleweight division a little bit of carnage.
The UFC middleweight champion was unable to fight number one contender Kelvin Gastelum over the weekend after being hospitalised with severe intestinal issues and a hernia. After emerging from surgery in pain but healing, Whittaker has already started to address the scenes left behind his pulling out.
Currently, the middleweight title scene looks as if either Gastelum or Israel Adesanya could face Whittaker on his return, or even face each other for an interim world title with the winner meeting the undisputed champion later this year.
For Whittaker, he's unconcerned. In fact, he says, why not sort out the contenders properly by bringing in Yoel Romero and Paulo Costa into the thick of things as well.
"I'm not worried. I don't know what the UFC want to do with Gastelum and Adesanya now because obviously, I've heard a lot of things," Whittaker said on his podcast GrangeTV. "How the UFC wants to go about lining up either Gastelum still or Adesanya or getting them to fight someone before, I think it certainly spices up the division. Romero and Costa have been calling out Adesanya. I know that there's lifeblood in the division.
"I'm gutted. I wanted to fight. I did all the work. I got sick after the weigh in," Whittaker continued. "Can someone explain to me why I would go through the whole process of cutting weight and weighing in and then not fight? That is the worst outcome. It couldn't have happened a day earlier? It is what is. I want to fight, I'm going to fight soon enough, and when I fight it will be glorious."
And a final message to the waiting contenders? Basically, if you're bored, fight Yoel Romero.
"Definitely [Romero is number two the division]," said Whittaker. "If Adesanya or Gastelum want something to do, fight him. He's fun. He's a great fight."
Comments
comments