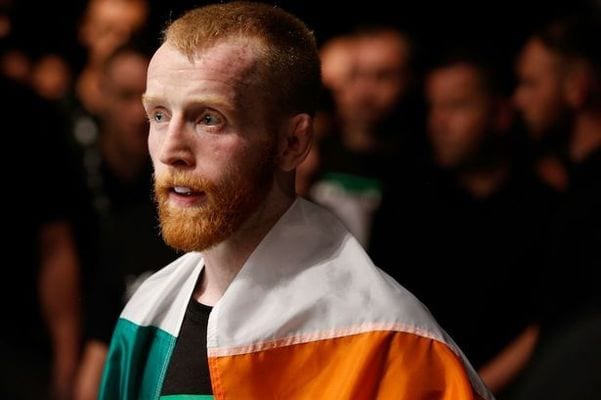 Retired mixed martial artist Paddy Holohan will represent Sinn Fein in local elections in the Tallaght South constituency, it has been confirmed.
The ex-UFC fighter, who was forced to retire from MMA in 2016 after a rare a blood disorder was discovered, has been acting as the head coach of the SBG Dublin 24 facility in his native Tallaght in West Dublin, in addition to hosting the popular No Shame podcast.
Holohan grew up in the Jobstown area of Tallaght and has long been known as a passionate member of the community and vocal proponent of the positive impact that sports can have on local youths.
"I couldn't think of a more committed and enthusiastic member of our community to take on this challenge," Sinn Fein councillor Cathal King said of Holohan's candidacy.
"Paddy is a committed Republican and a community activist and has always lended his hand and used his fame in the sporting world to help out local charities, groups and schools over the years. When I approached him to run, despite his busy schedule, he didn't hesitate to say yes with his usual infectious enthusiasm."
Speaking of the opportunity, Holohan said that his decision was based off his desire to see his local community "thrive".
"I have always said, this is my home and I would never leave it," Holohan said. "I live here with my partner and two young boys and I am invested in our community and want to see it thrive for my family and for everyone around here."
Holohan retired from MMA just weeks before a scheduled bout with Willie Gates in Rotterdam, the Netherlands, in May 2016 after a rare blood disorder — Factor XIII deficiency — was unearthed by UFC medics in pre-fight tests. His record with the promotion was 3-2 at the time (12-2-1) overall and his run will likely be best remembered for opening the now famous UFC Dublin card in 2014 with a first round submission against American wrestler Josh Sampo.
Holohan was also a cast-member on the 18th season of The Ultimate Fighter.
Comments
comments