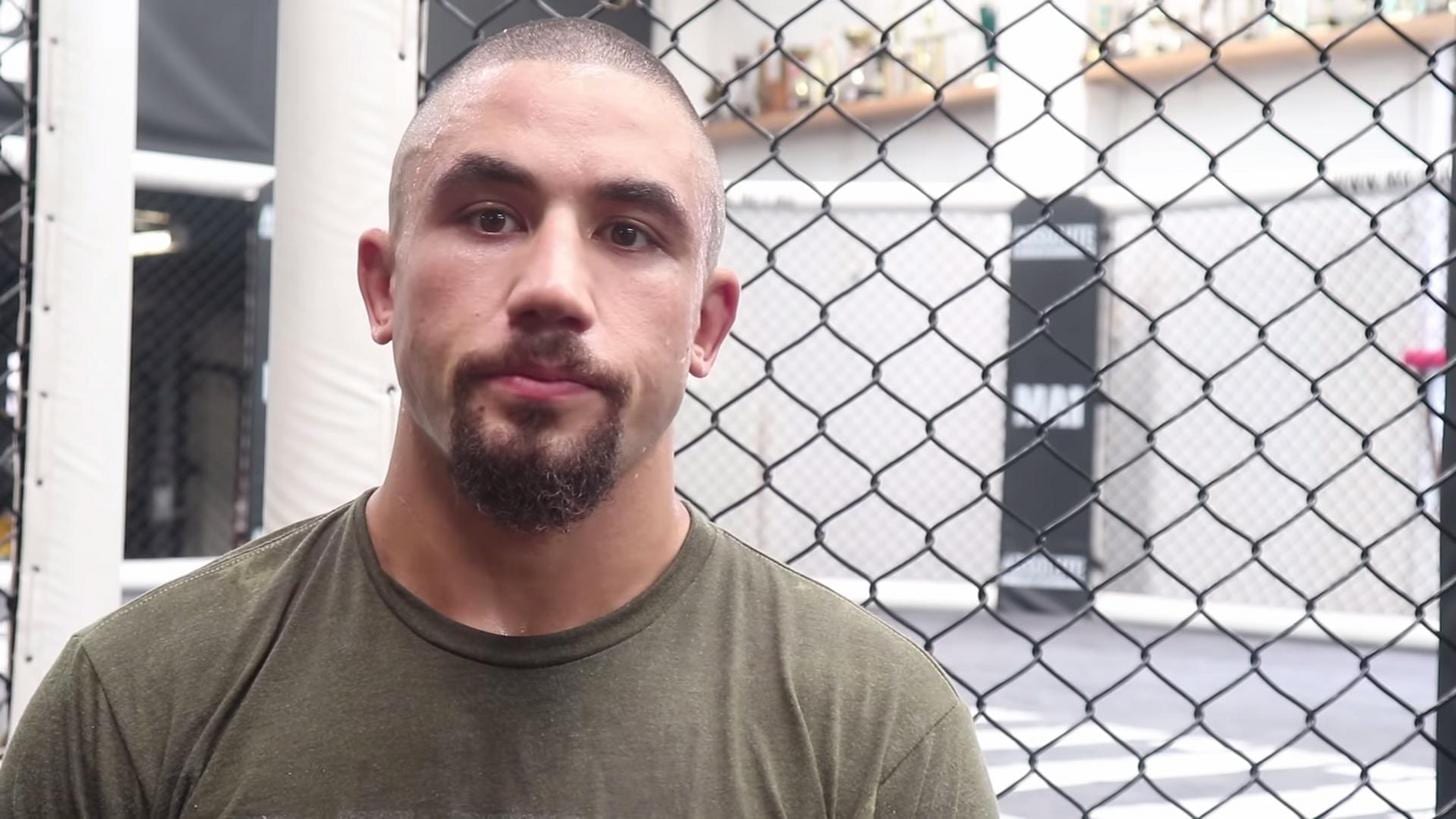 Robert Whittaker has no intentions of sitting around and sulking for too long.
Whittaker lost his middleweight title to Israel Adesanya last weekend in Melbourne, Australia, but says he's escaped the contest mostly unharmed and as such looks to bounce back into action as soon as it makes sense to do so.
Speaking on a reaction episode of his podcast GrangeTV, Whittaker shrugged off any suggestions he might be done or starting to get past his peak, simply saying he'll get back to work and get back on track.
"People may not know this, but I've lost before," Whittaker said. "I've lost before and I've came back better and that's exactly what I intend to do. I'm under no illusion that I was unbeatable; everybody can beat everybody on any given day. I'm just going to lick my wounds, I'm going to get back on the mats on Monday, and I'm going to start training again and try to beat the next guy.
"I'm gonna go make sure that I'm all good [healthwise] ~and then once I know that I'm sweet, I'm gonna get back into training, I'm gonna start working again and then I'm gonna see what happens." Whittaker said. "I'm not looking to take a long time off. Obviously I have to give myself the appropriate amount of rest time for my brain, but I want to get back in there and I want to just get back to work. It's what I do.
"If my health is all on point, on check, February, March next year. That's not out of the ordinary. I think that would be good."
And as far as being down in the dumps for losing his belt, Whittaker refuses to feel too sorry for himself. In mixed martial arts, a loss is usually on the way at some point, and the former champion is aware it's how you continue on that matters.
"This isn't even a setback, this is just part of the career," Whittaker said. "This is just part of my journey. This is part of the ups and downs of fighting. If you never wanted to encounter hardships like this or the taste of defeat, then I never would have put my hat in the ring, because it's always there. It's looming. Everybody loses. Except Khabib. And I stand by that. I don't think he ever loses. That guy is unreal. But yeah, everybody barring Khabib loses. It's just part of the game. So I'm not gonna retire just because I lost. Fucking hell, that's stupid."
Comments
comments