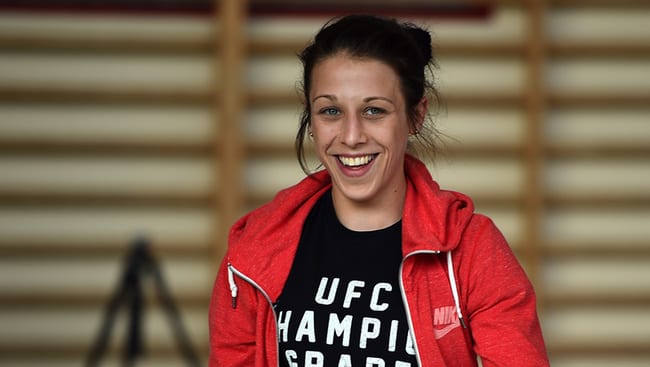 After reports emerged that Joanna Jedrzejczyk was heading towards the first weight miss of her career, and she'd asked the UFC to turn her Saturday main event into a catchweight, the former champion has offered a simple update: don't worry about it.
Jedrzejczyk was at a media day in Tampa, Florida, earlier today, where reporters asked for an update on her progress towards the 116 pound limit. According to her, it's a non issue, and for anyone worried she's pushing her body too hard, they should trust she knows the value of her health and safety.
"I feel great, I'm going to be on weight and I will face Michelle Waterson on Saturday," Jedrzejczyk said. (H/T MMAFighting) "…Beautiful weight. Like there is nothing to worry about. I'm professional, I always take my business from beginning to the end. How many champions after they lost, they didn't show up at the press conference? I took a big, big, big lesson two years ago in New York. I always take care of my business because I'm a real business woman.
"I'm real, man. I'm very honest, and that's the thing. I always take care of my business, but I have learned that health and life [come] first. I would not push something through the limit if it was not worth it, and my health, there is no price for my health. If someday I'm not going to be able to make the weight, I give my 30 percent [fine]. Someone is going to have a good paycheck, payday, extra. I don't care, you know?"
Comments
comments