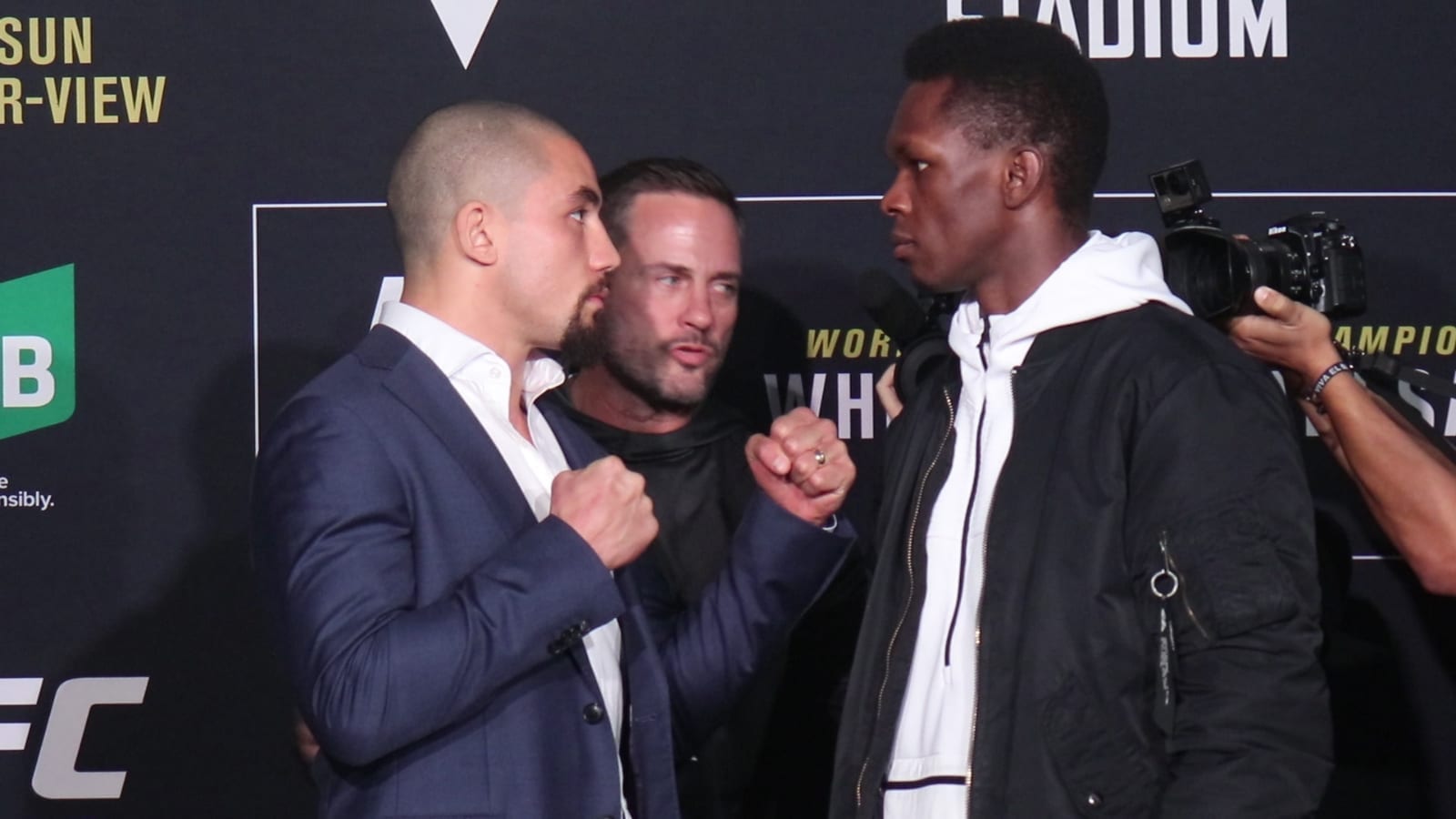 Sean Strickland's UFC middleweight title win against Israel Adesanya was surprising for a number of reasons — not least of which was the reaction of the crowd Down Under for the Nigerian-born Kiwi Adesanya.
Strickland comprehensively outpointed Adesanya across five rounds at UFC 293 last month but perhaps more remarkable than that was the capacity crowd inside the Qudos Bank Arena offering full-throated support from the American throughout. And according to Australia's own Robert Whittaker, this might well be down to some of the former champion's past actions.
"No, I would've been surprised the other way," Whittaker said on a recent episode of The MMA Hour, via MMA Fighting. "I don't know, and everybody knows I'm not friends with Izzy. I don't hate the guy, but I'm not friends with him by any means. We just rub each other the wrong way. And he seems to rub a lot of people the wrong way.
"And I'm going to say, Sean, you know, he was wearing the [Crocodile Dundee] hat. He was wearing the hat. That's something. Maybe that's all it takes."
Strickland certainly endeared himself to fans in Australia, even despite 'punching' one in the stomach who approached him for a photograph in an incident later laughed off by all involved. He also mocked Adesanya at every possible opportunity, and even invited a young Australia up to join him for a pre-fight open workout where he landed more than a few clubbing shots.
And it was situations like this, Whittaker said, that led to him gaining a heap of fans during his time in Australia.
"Everyone has done silly things, you know? I guess Sean's been, I think, very offensive to a lot of people right? But not to us [in Australia] yet," Whittaker said. "Maybe we've been out of the crosshairs a little bit, so maybe that played a role. But another thing is, like, the fans and the guys that showed up on Sunday, they like seeing hard fights and they like seeing good fights. Sean went out there and gave his all and had one of the biggest upsets in the middleweight division."
Comments
comments