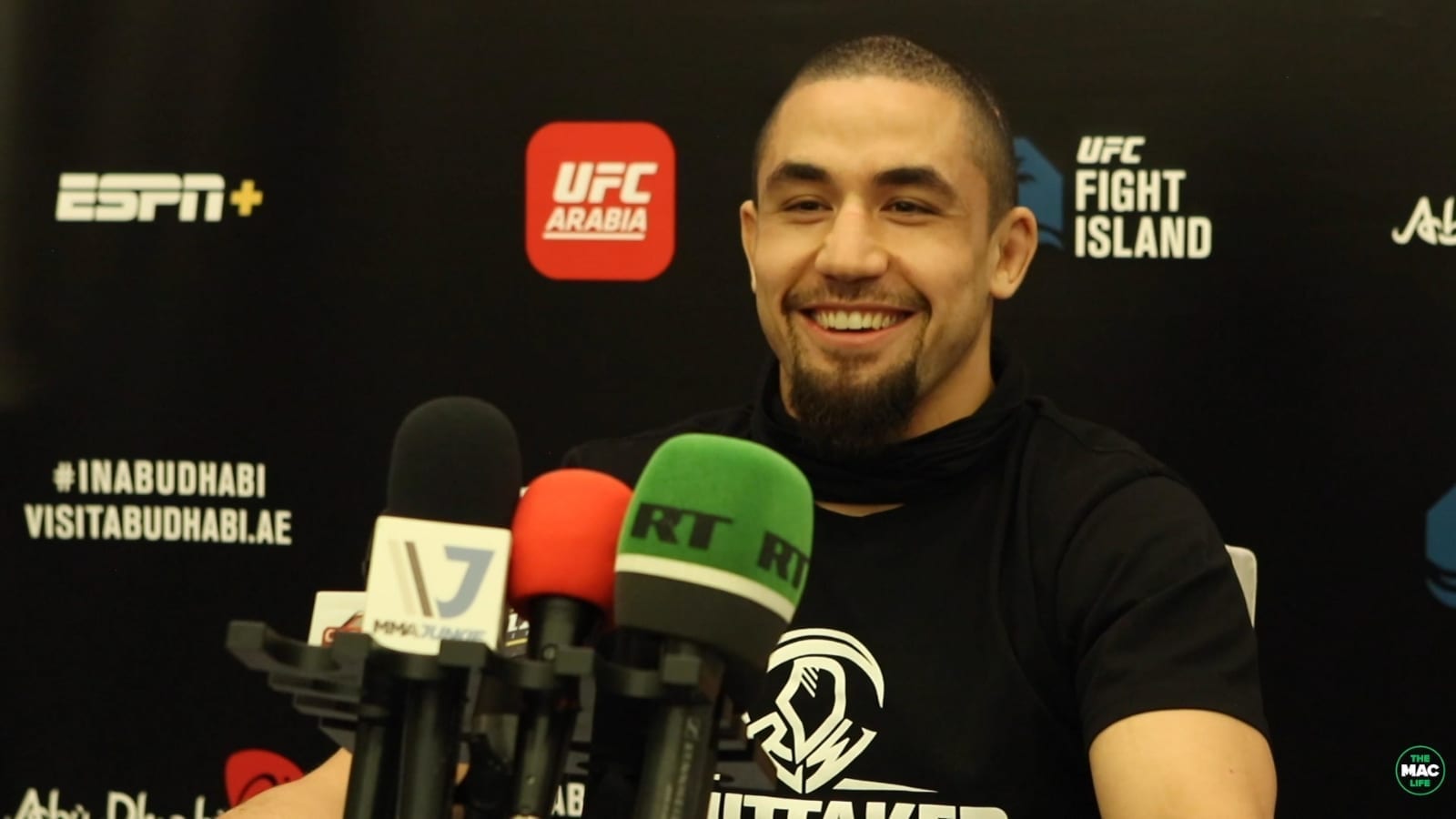 It took Robert Whittaker 23 fights and eight years to earn a UFC world title shot, and it looks likely that middleweight striking phenom Alex Pereira will achieve the same in just his eighth pro fight if, as expected, he takes on Israel Adesanya for the belt later this year. 
Of course, there is a little extra spice to this one given that Pereira holds a pair of victories (including a one-punch knockout) against Adesanya from their kickboxing days but speaking with Submission Radio (via MMA Junkie), former champ Whittaker says that he remains surprised that Pereira is being fast-tracked to a title bout when there are various other challenges in the division which could help determine if he is of title contention calibre.
"The surprise comes from how fast Pereira's just skyrocketed through the ranks to get that title shot," the Australian fighter said. "But really, I think it's a good fight. It's a good fight to match up two tall dudes, striking, been there before. I think it'll be fun.
"There's a lot of different guys that'll give him a really hard fight, but it is what it is. … That fight's happening. He was placed well, his matches were placed well, his opponents were picked out, and he's up there. They've made that fight, the revenge fight sort of thing happen, and it'll be a big show."
Pereira passed his sternest test to date in the UFC recently when he knocked out Sean Strickland midway through the first round of their fight to improve his MMA record to 6-1, and on the surface the easiest route back to a world title for Whittaker is if Pereira wins — given that he already holds two losses to Adesanya.
But in the end, Whittaker isn't too invested who wins.
"Maybe Alex just because it makes getting that title fight a little easier, you know," Whittaker said of where his allegiances lie in this fight. "Getting a third fight against Izzy is much harder than getting a first fight with with Alex, so I would have to lean towards that, you know, smart-wise. But in my heart of hearts, I don't really care."
Whittaker is scheduled to fight Marvin Vettori in the UFC's debut event in Paris on September 3.
Comments
comments