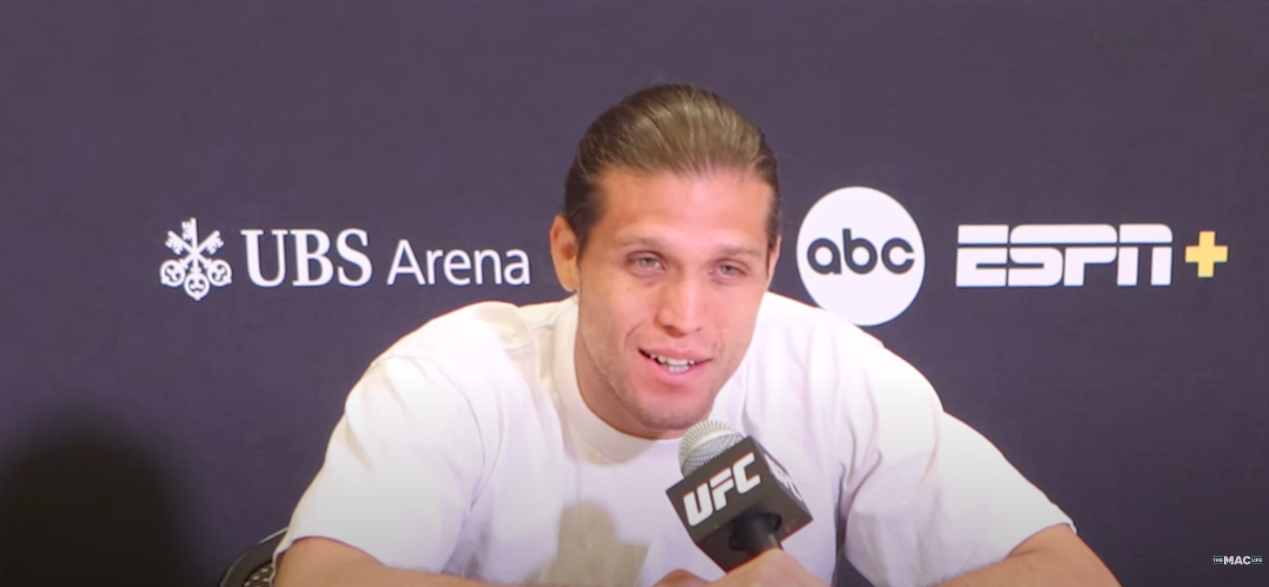 For a few fleeting moments, Brian Ortega thought he was about to be a world champion. 
Last September in the UFC 266 main event against UFC featherweight champion Alexander Volkanovski, submission specialist Ortega found himself in a situation he has experienced literally thousands of times in on the mats throughout his grappling career: a locked in guillotine choke.
Except this time, it didn't quite follow the blueprint he expected and the tap that he has become accustomed to never came.
Speaking to the media, including The Mac Life, ahead of his main event scrap with Yair Rodriguez this weekend, Ortega reflected on how close he feels he came to claiming the Australian champion's belt.
"I sat there and I looked at that tape over and over again, and I go how in the f*ck did this man get out of that choke?" Ortega said. "I was on top celebrating, I'll be honest with you.
"I was in there, and I had him in that guillotine, and I was like, 'I'm about to be a world champ!' I was just waiting for the tap, and it never came. He got out, and I was like sh*t, this is a tough motherf*cker, and then it was like, he's on top now. OK, he's pissed."
But a second opportunity came just moments later when he snagged what appeared to be an equally-tight triangle choke but that too was ultimately met with the same result.
"The triangle, I was like, 'T-City by T-City,' and then he escaped," Ortega said. "I'm like, 'F*ck me, right?' Then I was like, 'Damn, bro, this is not my f*cking night, or what's going on.'
"I'd be lying to you if for the past couple months, every fan reminding you, like, 'You almost became a champ,' and I was like, 'Thanks you f*cking d*ck,'" he joked. "You don't think I sit there and think about it? Trust me, I know. I've got to live with my f*cking self.
"Then there's a part of, stop being a b*tch. Go in there and make the adjustments and make sure you're undeniable the way he's doing right now. I've got to take a page off of his book. He's making sure that he's undeniably the best that there is. I need to become that. If I want to become a champ, I need to steal a page off that man's book, which when it comes to that mentality, you have to be undeniable. That's what I'm doing. I'm doing my best to grind, to work as hard as I can to make sure that I'm undeniable."
Ortega has an opportunity to getting back to winning ways against Rodriguez this weekend in Long Island, and if he is to fulfil his dream of becoming champion you feel that the path back to the top begins in just a couple of days time.
Comments
comments