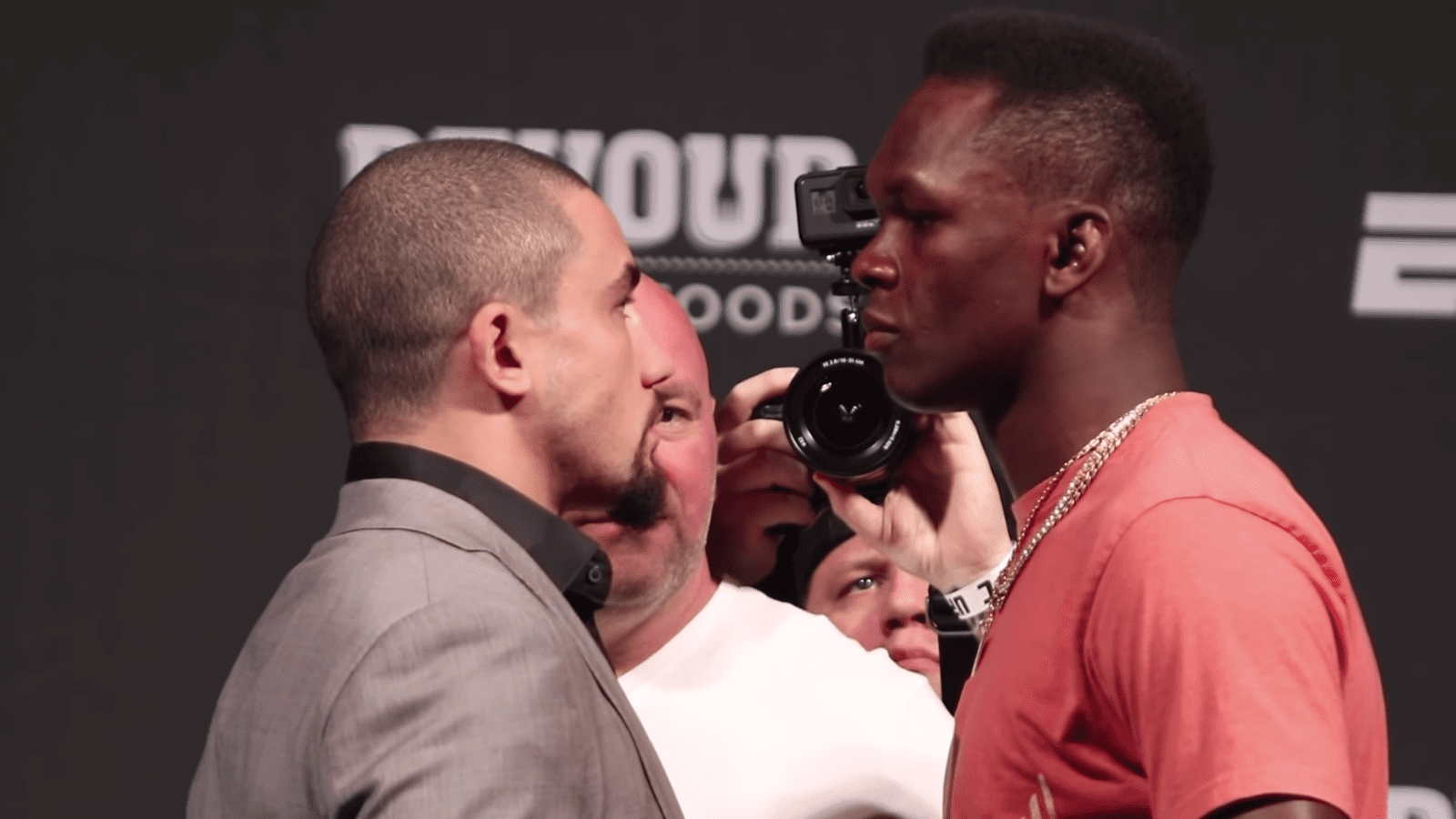 It if often said that a fighter cannot be at their best if they go into the cage angry.
Robert Whittaker, the former UFC middleweight champion, is known for being one of the more mild-mannered athletes on the roster but says in a new interview that he allowed his emotions to get the best of him in his ill-fated title defence against Israel Adesanya a little over two years ago.
Since then, Whittaker has underscored his reputation as being the next true contender at 185-pounds with wins against Darren Till, Jared Cannonier and Kelvin Gastelum but admits that he made a mistake in his Adesanya fight — something he says he doesn't intend on repeating when they rematch in three weeks time.
"I got in my own head so much and I had so much grudge towards him and gripe that I wore myself out," Whittaker recalled to Ariel Helwani on The MMA Hour, via MMA Fighting. "I had so much anger and hate, and I wore myself out. It got tiring being angry at him, and for no real reason. It's not like he came to my house and stole my TV."
That defeat to is the only one that Whittaker has experienced since 2014 and he added that it was no real surprise that he lost when he evaluated his own performance.
"You can see how of out of the ordinary I fought," Whittaker explained. "How reckless, if you would, how I fought. I guess that's the biggest regret I would have in that fight. I wish I fought like myself. I'm not satisfied with that. After the first loss, I had a big chunk of soul-searching and trying to understand myself and my own headspace. That kind of set the foundation for everything else I can do. I get in my own head and try to dissect things to try and make things in my life easier, ever since that first loss.
"I find that if you focus on these little obstacles or why you're feeling like this, you literally can make it better, and it makes the whole process easier."
Whittaker adds that there is little danger of this happening again, and that any hate he had for 'The Last Stylender' has been replaced by an admiration of his skills.
"Honestly, once I let that go, I started seeing him like everybody else. I don't hate the guy anymore. If anything, I respect his skill sets," he said.
"I respect him just doing his thing. That's the thing. While I think his behaviour's a little [strange] sometimes, he's staying true to it. He's still doing it. He's just him. I guess that's the long answer — I don't hate the guy."
Comments
comments