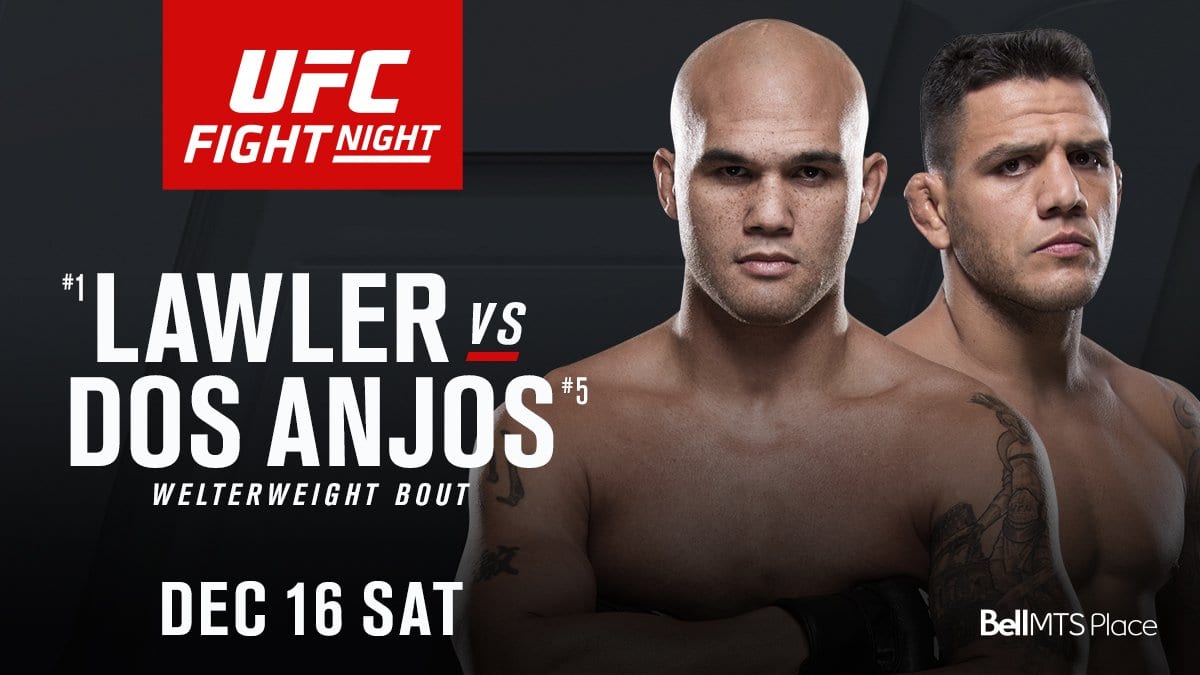 The UFC are returning to Canada, and they're doing so with a main event of real quality.
On December 15, former welterweight champion Robbie Lawler meets Rafael Dos Anjos in the main event of UFC Winnipeg.
WINNIPEG, you have your main event!@Ruthless_RL vs. @RdosAnjosMMA at @BellMTSPlace‼#UFCWinnipeg pic.twitter.com/LgWYE6EVe0

— UFC Canada (@UFC_CA) October 12, 2017
It's a solid contest. Lawler was last seen in a brilliant three round back and forth with Donald Cerrone, and appears to be one or two victories away from a shot at the championship, while Dos Anjos has seemed revitalised since his move to welterweight.
And there's already a nice bit of outer context.
In the immediate wake of the announcement, Dos Anjos riled fans by asking his social media if — in the wake of Tyron Woodley's injury that will keep him out until next year — the fight should be an interim title fight.
"Two former Champions ranked # 1 and # 5 fighting while the current Champ needs months to recover from an injury," Do Anjos posted to his Instagram. "If it looks like a duck, walks like a duck and quacks like a duck, then it MUST be a duck!!! This is an Interim Title Fight no matter what the headlines say."
—
Comments
comments