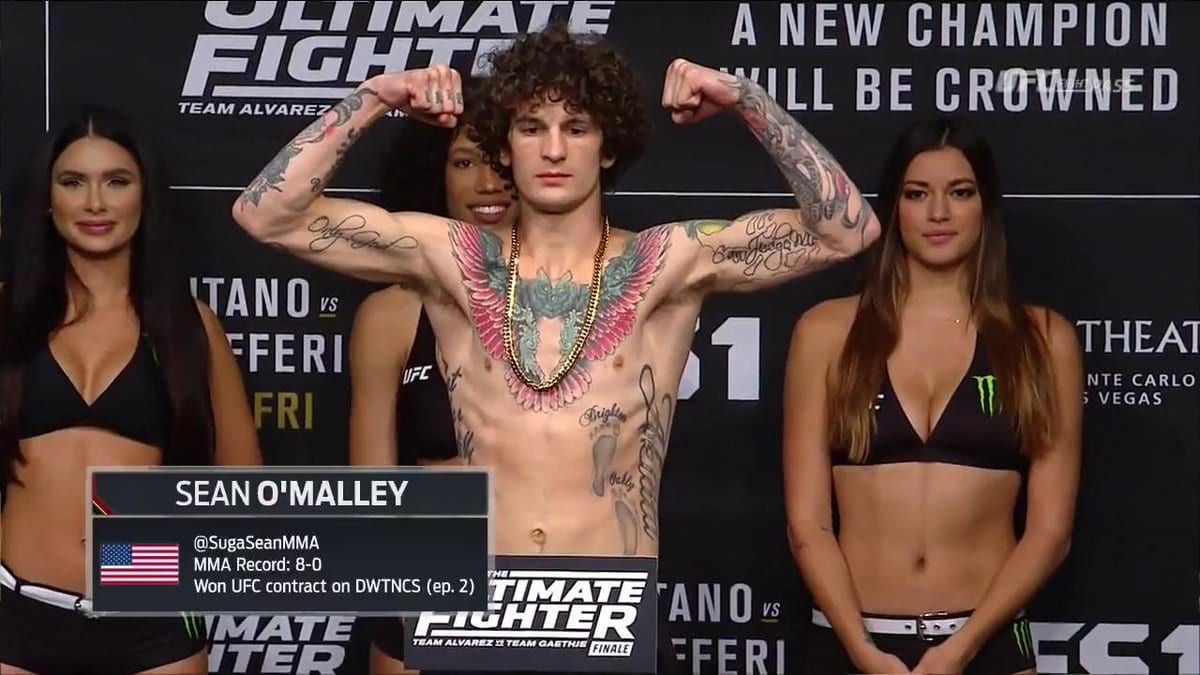 This weekend's UFC 229 card in Las Vegas is undergoing some changes.
'Sugar' Sean O'Malley, a bantamweight fighter who has caused quite a stir in the UFC since making his debut for the organisation after a successful stint on Dana White's Tuesday Night Contender Series last year, has been pulled from his scheduled bout opposite Jose Alberto Quinonez.
The American fighter revealed on his personal Instagram account that he had been notified of a drug test failure by the United States Anti-Doping Agency (USADA), adding that he did not intentionally ingest a banned substance and that a contaminated supplement appears to be the underlying cause.
View this post on Instagram
"I have no intention and am fully confident that the results of this case will show that," O'Malley stated. "I love my fans and I hope the impact on my career is minimal and I'm back to fighting real soon.
Specific details of the case won't be made public until USADA has reached its determination of the case, though O'Malley appears intent on keeping his supporters fully abreast of the proceedings.
"Even though under the new policy, my case would not be public right now, I feel it's important to be upfront and honest with my fans," O'Malley said. "We've sent remaining samples from the bottle I took to the USADA lab and [sic] as well as a full-sized bottle. I'm told the testing of these supplements can take as long as 30 days."
O'Malley has admitted to his fondness for marijuana in the past but that particular substance is only outlawed 'in competition' (a 24-36 hour surrounding the fight), which means that the test failure is almost certainly not related to marijuana metabolites.
Comments
comments