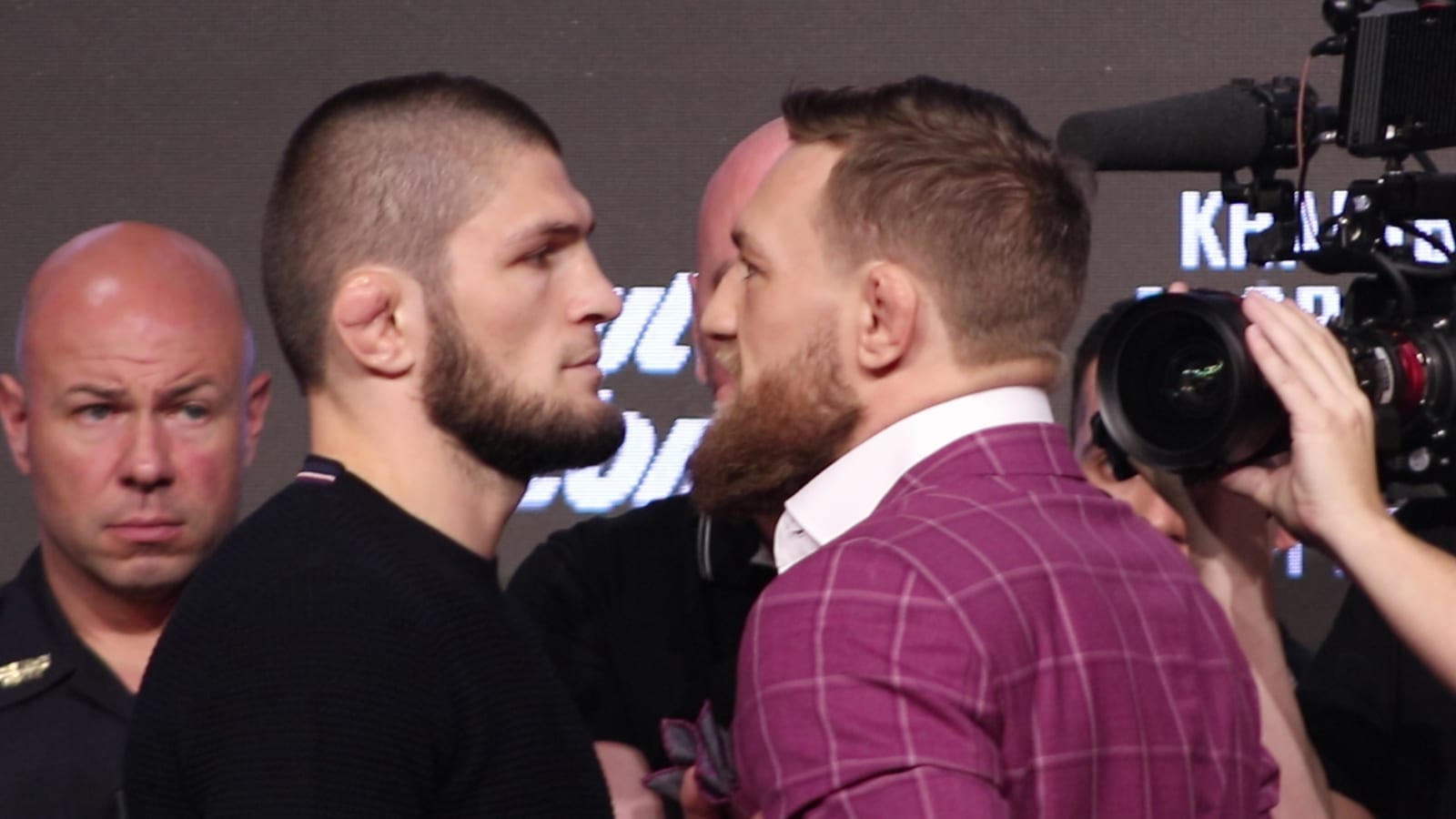 On Saturday night in Las Vegas, Conor McGregor will step into the UFC Octagon to meet Khabib Nurmagomedov for the UFC lightweight title.
Even without the pair's now famous ill-feelings towards each other taken out of the equation, the contest is a thrilling encounter. Nurmagomedov is unbeaten in mixed martial arts, and has regularly been touted as an exceptional grappler and McGregor's kryptonite. McGregor is an elite level striker, with piston like punches delivered precisely — an area in which Nurmagomedov is seen as lacking.
For McGregor, regardless of Nurmagomedov's reputation or the time away, he walks into fight night as confident as ever, believing he will put his Russian opponent away.
"I think I'm going to turn him into a bobblehead," McGregor said. "It's personal but it's the same. It's always a little personal, but in there it's just like I say, it's a blank face and a new body. But I predict, I see his head, I see him turning into a bobblehead when I hit him. I feel his brain is going to rattle when he gets a clatter off me. That's what I'm keeping in my head. But like I said to someone else, I am a veteran now. I will be prepared for five rounds. I will be prepared for any scenario. that's it. I'm well trained, I put in the work and we're confident wherever it goes."
—
Do you want to head to Las Vegas to watch UFC 229? You can purchase event tickets here, as well as your flights right here.
Comments
comments