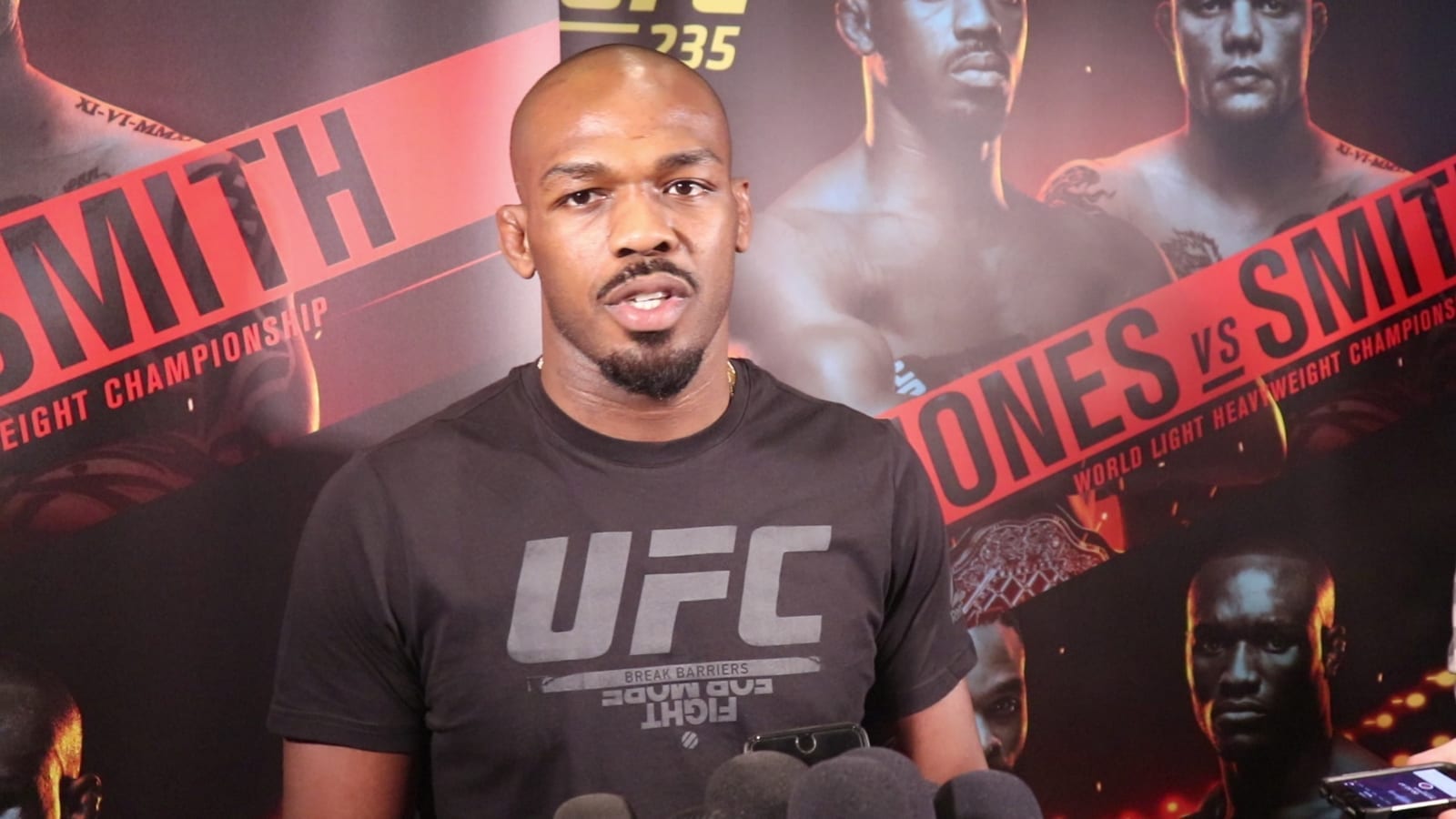 Richard Schaefer is coming into the Jon Jones/UFC disagreement with some fresh eyes and perhaps a fresh attitude.
Earlier today, Jones announced he had brought Schaefer onto his team in an advisory role, with the apparent intention that the former Goldenboy executive could find a common ground between Jones and the UFC that up until now has been unattainable. While that remains to be seen, particularly with UFC president Dana White's consistent reluctance to pay Jones the payday he's supposedly been asking for, Schaefer seems confident in his ability to get things across the dotted line.
"The UFC, being a publicly-traded company now, they want to put together the biggest fights," Schaefer said, speaking with Yahoo Sports. "They're not going to make any money if Jon Jones is sitting around. They want to find a way to structure a deal and the same is true of Jon. He wants to fight. Jon is the kind of guy, and I like that, he'll fight anyone. He likes to challenge himself.
"On top of that, I've always had a good relationship with Dana. You know that. We sort of like the same people in boxing and we hate the same people in boxing. Besides that, we've always respected each other. It's just a matter of sitting down with Dana, which I will do, and find a way to structure a deal which nobody will be happy with but everybody can live with."
It will mark Schaefer's first real foray into top-level MMA talks, with a history in boxing. While the pay-scale in the UFC has frequently come under critique for years, it seems that — despite many fighters feeling it needs changing — he's not entering talks with the intention of shaking things up too drastically.
"Boxing and MMA are different sports," Schaefer said. "You always hear people comparing boxing and MMA and saying, 'Oh, boxers are paid more'. You really can't do that. You have to look at it overall. It's a different sport, UFC. They have big investments in their platform and so on, so this is not about breaking the UFC mold. It's about negotiating the biggest possible fight I believe that can be made in UFC.
"That doesn't automatically mean that everything is going to be different. I don't think so. They have their own business plan, their own revenue share and so on, just like the NBA does and Major League Baseball and others. … So we can work within that framework and negotiate a deal that works."
Those words will no doubt please White, who earlier noted he had a good relationship with Schaefer, and was happy to talk with him in regards to Jones' next step.
Comments
comments