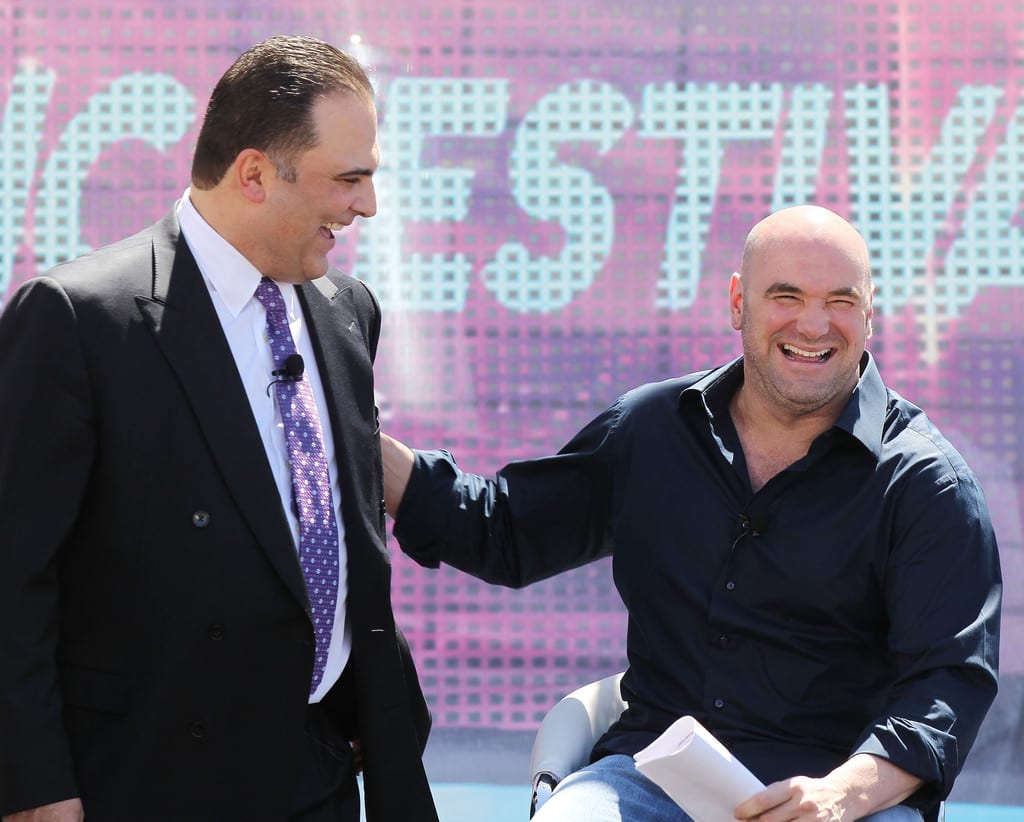 Dana White is open to talks with Richard Schaefer regarding Jon Jones' much-discussed move to heavyweight.
Earlier today, Jones revealed he had hired the former Goldenboy promotions executive to be an advisor for him moving forward, in an obvious attempt to get dialogue back on track with the UFC.
For some time, Jones has been on the outside looking in as the UFC president has remained steadfast in his belief that Jones is asking for too much money to head up and meet Francis Ngannou for the world title. Recently, White has even doubled down, suggesting he wouldn't mind if Jones never competed again, and that the UFC were looking at an Ngannou versus Derrick Lewis fight with no thought towards Jones at all.
"I have retained Richard Shaefer as my Advisor," Jones wrote in a statement posted onto his social media today. "Richard has been in the combat space for over 20 years and has out together some of the biggest global Pay Per View events over that period. the likes of Mayweather, De La Hoya, Canelo, Hopkins, Barrera, and Marquez have headlined the exciting events that Richard has promoted and produced.
"His knowledge and experience of the Pay Per View industry and combat sports are second to none. I am excited to embark on this next chapter of my career as I continue to cement my place in history as one of the greats with Richard as my advisor.
"I can't wait to give my fans and the sport the fights they want to see."
Now, per a report from ESPN's Brett Okamoto, White has reacted to the news with seeming good grace, telling Okamoto: "I like Richard, I've known Richard for a long time and obviously, he built Golden Boy. He built that company. He knows what he's doing, he's a smart guy. I like and respect him and if we can get something done we will."
It will yet remain to be seen whether the anticipated clash can be made.
Comments
comments