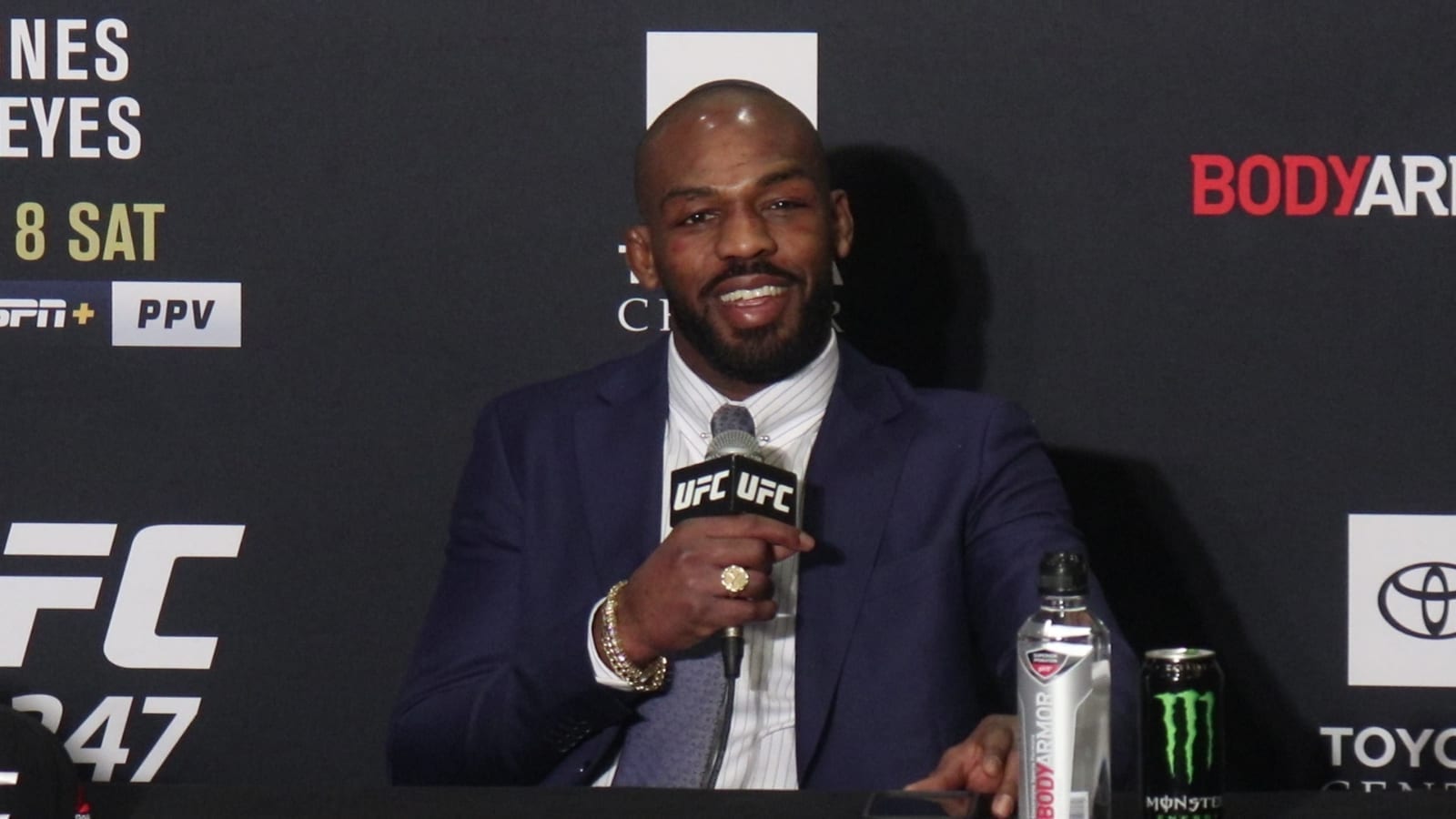 Jon Jones has announced he's retained Richard Schaefer as an advisor.
The former UFC light heavyweight champion has been in a pay dispute with the UFC, and in particular UFC president Dana White, for quite some time now. That disagreement, already one that had spilt over into public, inflamed even further after Francis Ngannou won the heavyweight title in March, bringing attention to a possible superfight between the Cameroonian and Jones later this year.
But, while Jones has publicly stated he wants the bout, White has continued to pour water on the speculation, instead remaining steadfast in his belief that Jones is asking for too much money. Today, in an apparent attempt to get the dialogue back on track, Jones made his announcement that Schaefer would become part of his team moving forward.
"I have retained Richard Shaefer as my Advisor," Jones wrote in a statement posted onto his social media today. "Richard has been in the combat space for over 20 years and has out together some of the biggest global Pay Per View events over that period. the likes of Mayweather, De La Hoya, Canelo, Hopkins, Barrera, and Marquez have headlined the exciting events that Richard has promoted and produced.
"His knowledge and experience of the Pay Per View industry and combat sports are second to none. I am excited to embark on this next chapter of my career as I continue to cement my place in history as one of the greats with Richard as my advisor.
"I can't wait to give my fans and the sport the fights they want to see."
— BONY (@JonnyBones) May 26, 2021
While Schaefer's ability to work out a deal with the notoriously stubborn White is yet to be seen, it's the most pro-active move we've seen from Jones as he looks to complete the long-awaited switch to heavyweight.
Schaefer came to prominence in combat sports after joining Oscar De La Hoya back in 2000. The two eventually fell out, and Schaefer went on to start his own boxing promotional company Ringstar Sports, which brought around the World Boxing Super Series in 2017.
Comments
comments